How to add MailChimp mail subscription code?
Views:1 Author:Site Editor Publish Time: 2016-06-28 Origin:Site Inquire
We have integrated MailChimp, an email marketing service that you can use to collect emails and send emails to visitors of your website. Below we will teach you how to use this email subscription tool to add an email subscription form to your website.

Note: The MailChimp mail subscription feature is only available to marketing users. If you are interested in using this feature, please upgrade to the marketing version.

【Introduction】
We integrated the MailChimp email subscription tool, allowing you to add compelling email subscription forms to the websites built by Leading. First, you need
Click here to register
To create your MailChimp account.
How to create a mailing list?
1. Log in to Mailchimp, navigate to the \"List\" page of the navigation, and click \"Create List\".

2. In the options menu that appears, click the \"Create List\" button.

3. Fill in your information and preferred form, then click \"Save\". After saving, you will see the notification of your list creation. Now click \"Setup Registration Form\".

4. You need to select \"Embedded Form\".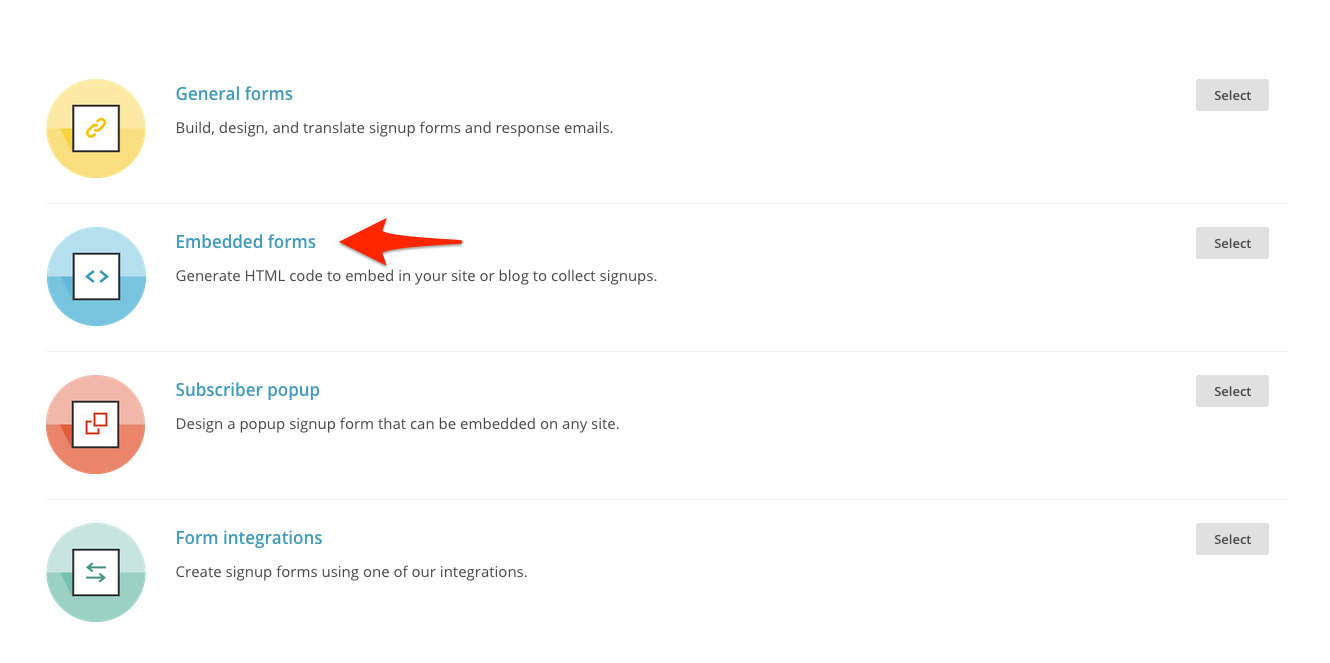 5. Fill in your preferences and copy the embed code.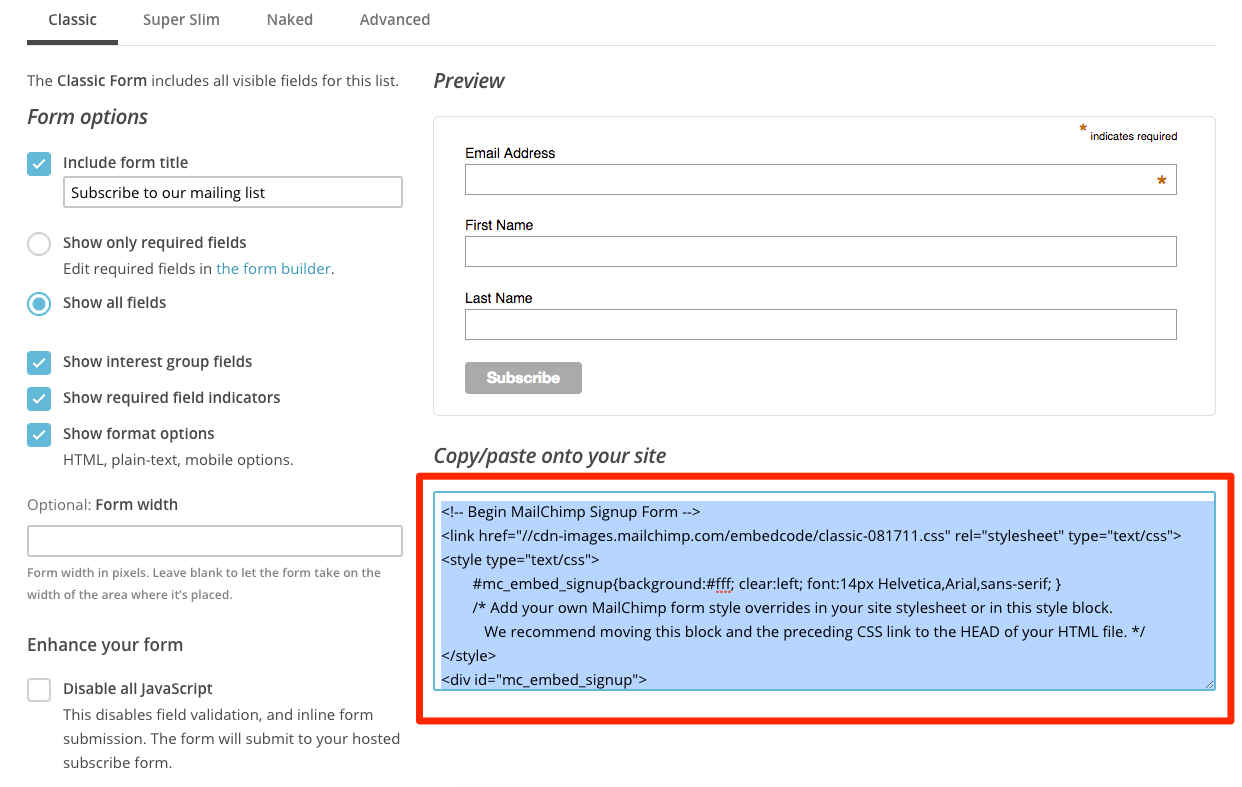 How do I add an email subscription form to my website?

1. Log in to the background of the website, find the page that needs to be added, click on the position where the small water drop appears on the page, a window for adding components pops up, select \"Mail Subscription\" to add the component, and then obtain the above on the MailChimp website Add the code to the code setting item of the component, click [Save], and the addition is successful.