How to add CNZZ statistical tool?
Views:1 Author:Site Editor Publish Time: 2016-06-28 Origin:Site Inquire
CNZZ (http://www.cnzz.com) under Alimama is the world's largest Chinese Internet data statistics and analysis service provider, providing professional, authoritative and independent data statistics and analysis services for Chinese websites and SMEs.

At present, the web traffic system most used by domestic webmasters provides personal webmasters with safe, reliable and fair third-party web site access free statistics. Through the statistics of CNZZ webmasters, webmasters can always know the status of their website being visited, how many people have viewed which pages each day, where are the sources of new visitors, and where are the users of the website distributed in such valuable information data. According to the statistics of CNZZ webmasters, webmasters can know their website access situation at a glance, adjust their page content, promotion methods, and make objective and fair evaluation of their web site adjustments.
How to add CNZZ statistical tool on the leading website?
1,
free registration
A CNZZ account;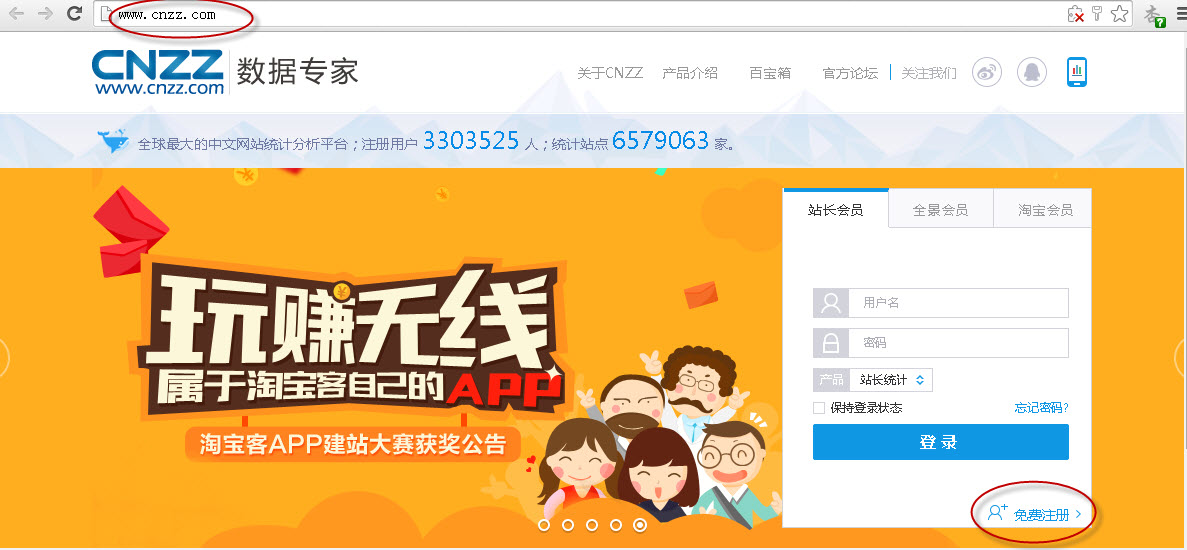 2. Add a site to CNZZ, that is, add the website built using Leading to CNZZ;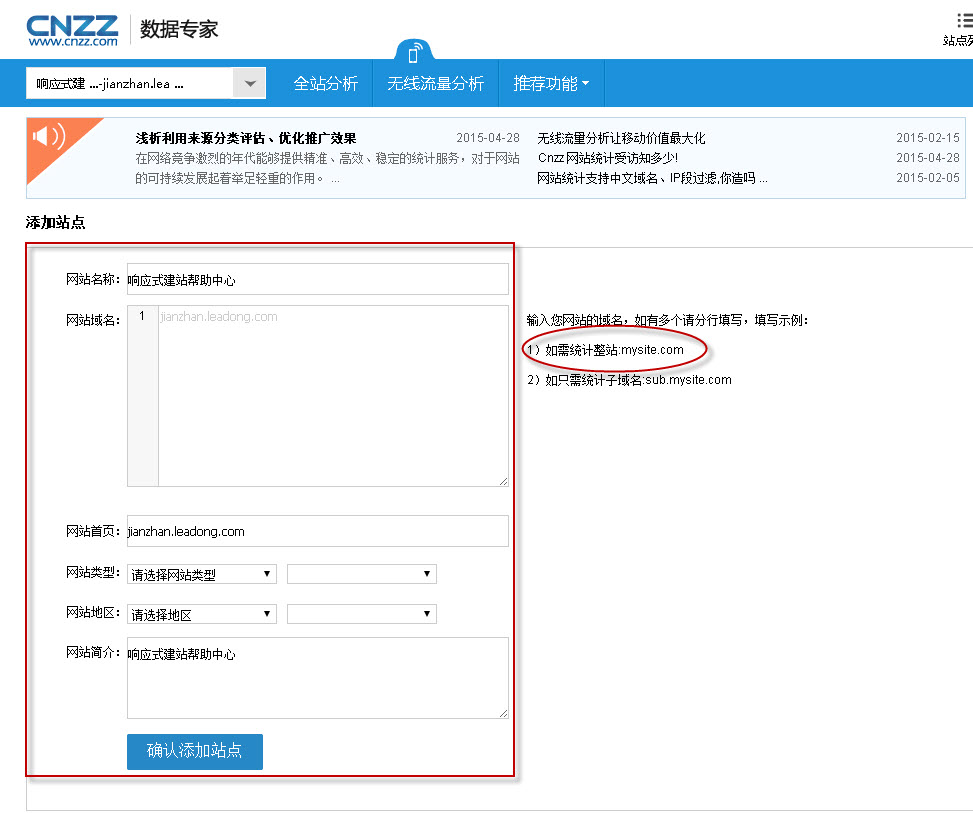 3. Select a form of code and copy it to the clipboard;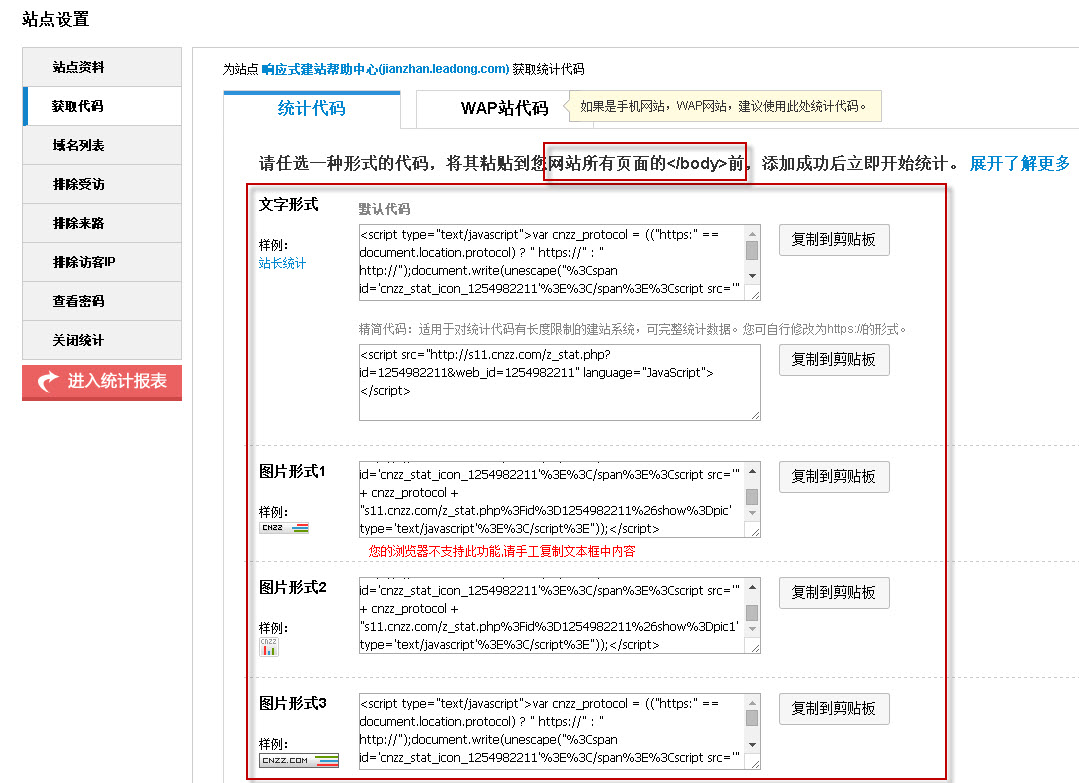 4.
log in
Lead the background, find \"Settings--Website Global Settings--Body Tag\" in \"Operation Desk\", and paste the copied code to \"Add before the body tag\";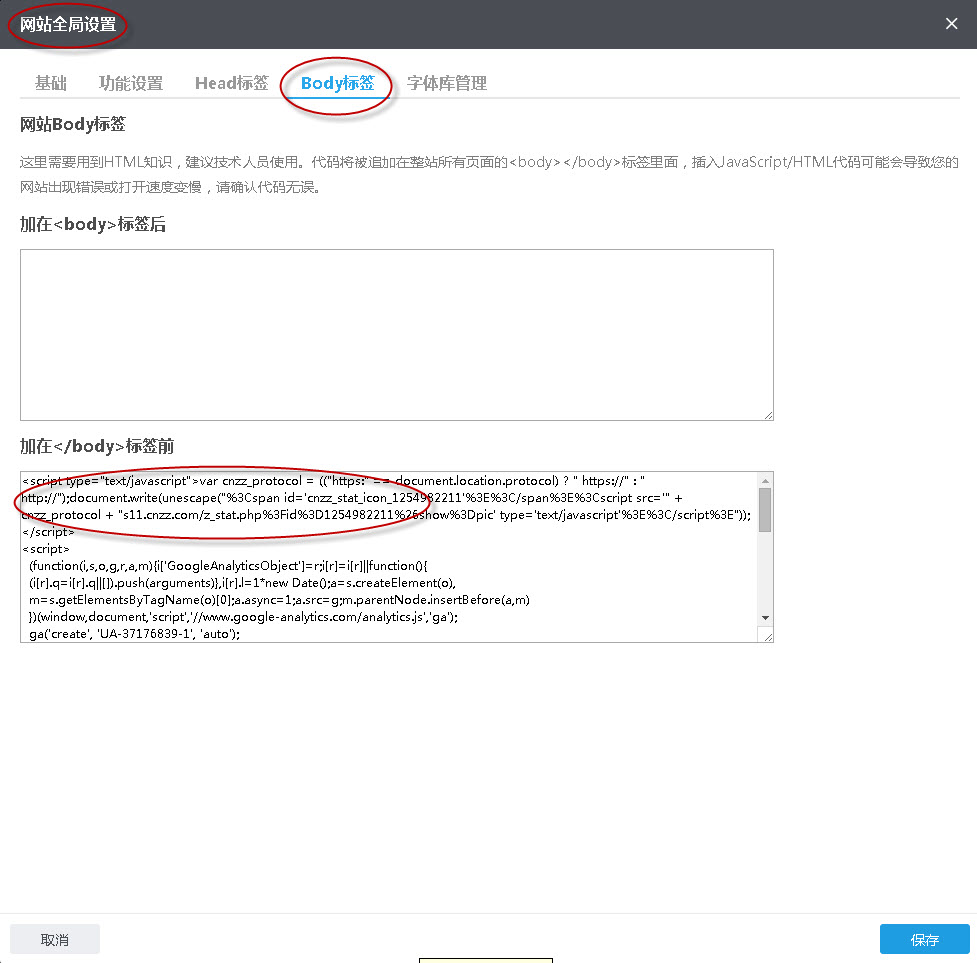 5. After the addition is successful, the CNZZ logo will appear at the bottom of the front page of the website.
6. Log in to the CNZZ statistics background, you can see detailed statistical reports, usually you can view the following statistical indicators.