How often is the site map updated?
Views:0 Author:Site Editor Publish Time: 2016-06-28 Origin:Site Inquire
HTML site map, it is a page with links to all pages on the site. Most people may use the site map as a remedy when they cannot find the information they need on the website. Search engine spiders like site maps very much. The leading site map is updated in real time, how to set the parameters of the site map? Taking HTML as an example, the operation is as follows:

Follow the steps below to go to the \"Manage Site Map\" page, the system will generate XML site map and HTML site map by default. The number of products and articles, the system defaults to 50, you can also modify it as needed, but the number set here should not be too much, too much may have a negative effect.

The number of products and articles in the site map is selected according to the modification time, and the latest modification is in front.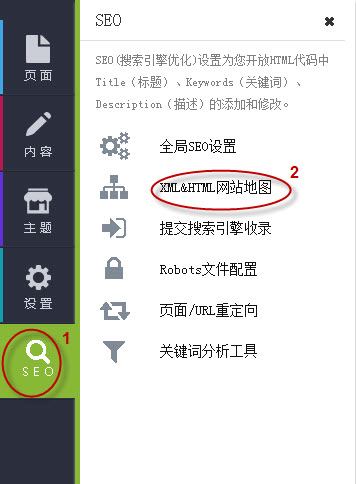 