How novices choose target keywords
Views:0 Author:Site Editor Publish Time: 2016-07-16 Origin:Site Inquire
After the webmaster builds the new site, we must first determine the target keywords, and we can determine the target keywords according to their own industry or website specific circumstances. We must analyze not only the competitiveness of each keyword but also the keywords of our opponents, so that we can better formulate our keywords. For novices, pay attention to 3 points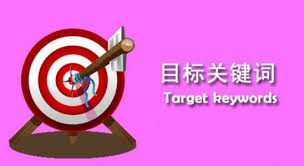 First, don't choose super hot words. Because we are a new station that has just been built, resources are relatively relatively small, and it is impossible to obtain a large number of external links in a short period of time. Therefore, you may not have ranked for a long time after optimization, which is a big Blow. Therefore, advise those new stations not to rush to achieve success, and do not focus on those super hot words.
Second, consider the conversion rate of keywords. The ultimate goal of our SEO optimization is the conversion rate of the website. If there is no conversion rate, even if your website is optimized successfully, traffic and ranking will be wasted. Without conversion rate, you can not achieve good working capital, so choose keywords Consider the conversion rate, and don't choose the good ones with low conversion rates.
Third, you can refer to Baidu bidding. If the keyword bid exceeds 5 websites, do not choose this word as the keyword. Because the competition is too fierce, there is not much benefit for the new website.
To sum up, for the first time, newbies can generally choose long-tail words with little traffic, low competitiveness, and high conversion rate for optimization. Such keywords have a short ranking time, and after ranking, they can also have A relatively high conversion rate.