How do enterprises do cross-border e-commerce
Views:1 Author:Site Editor Publish Time: 2016-07-25 Origin:Site Inquire
The popularity of cross-border e-commerce has only increased in the past two years, and more and more small and medium-sized enterprises are also participating in this field. So how to do cross-border e-commerce? Sunac Media will help you answer .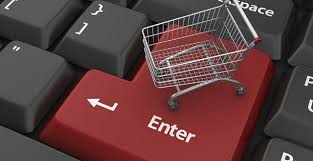 First, choose the right logistics
Specifically, you can see the reference values ​​in these aspects: the company's credit system, whether the company's service channels are comprehensive, and the overall strength and price of the logistics company.
Second, overseas storage
Enterprises should be clear that not all products are suitable for overseas warehouses. If you ship overseas warehouses, you need to consider the company's own capital, because overseas warehouse shipments are easy to recycle, and goods that are not sold are easy to cause inventory losses.
Third, team building
As a qualified person in charge of a cross-border enterprise, he should have an understanding of the export cross-border e-commerce platform. Only in this way can you find real talent when you recruit.
Fourth, ingenious combination of third-party platform + self-built shopping mall
For those who have just become e-commerce, you can choose a third-party platform, he can help you protect your interests. But it also has certain hidden dangers, so you have to build your own store so that users can search for your brand online.
Specifically on these aspects, I hope to be helpful to everyone. If you have any questions, you can contact us: 400-0430-678.