How Shijiazhuang's foreign trade companies use \"Google Global Insights\" to promote foreign trade websites
Views:0 Author:Site Editor Publish Time: 2016-08-12 Origin:Site Inquire
The development of many small and medium-sized foreign trade enterprises has encountered a bottleneck, and there is an important reason for the asymmetry of information. A product of Google, Google Global Business Opportunity Insight, its emergence enables small and medium-sized foreign trade companies to more easily obtain business information and bring business opportunities. How to use this product? Sunac Media shares some experiences with you.
Step 1: Search \"Global Opportunity Insight\" directly on Google to enter the web page.
Step 2: Enter the information corresponding to the foreign trade company in the \"Your business column\"; in the \"Search term\" box, you should usually enter the products of the foreign trade company, with the main product of the Shijiazhuang foreign trade company\" Take the blade barbed wire as an example.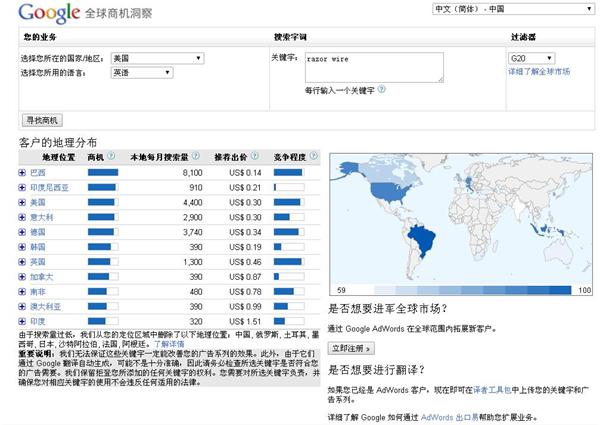 The third step: click \"find business opportunities\", and the data from the global Internet will come out. From the picture, you can see the global business opportunities of \"razor wire\" in various regions. Small and medium-sized foreign trade enterprises can analyze the potential market of products based on these data, and even accurately locate the export market. As shown in the figure below, Brazil has the highest business opportunities, but it also has a high degree of competition. Therefore, it is not a good market. Instead, Indonesia has large business opportunities and low competition. It is a market worth paying attention to.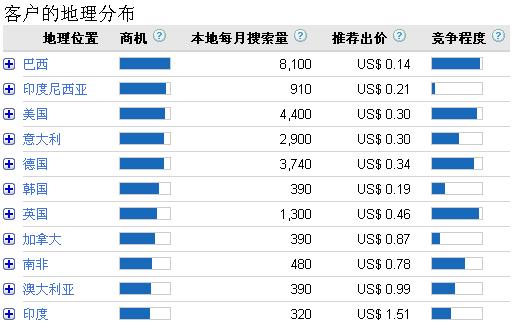 The fourth step: help foreign trade companies analyze the target market through \"Global Business Insight\", and even analyze the keyword popularity, which is conducive to the purposeful promotion of products by foreign trade websites.
Google Global Insights also links Google AdWords and Translator Toolkit to help small and medium-sized foreign trade companies. Of course, Google's global business opportunity insight is only an auxiliary tool. Small and medium-sized foreign trade companies cannot rely solely on it, but more on their own grasp and prediction of the business situation.
Shijiazhuang Sunac Media is committedForeign trade website construction promotion, For details, please contact: 400-0430-678