HTML5 and website construction
Views:0 Author:Site Editor Publish Time: 2016-07-18 Origin:http://www.rongchuangmedia.net/ Inquire
The new boom of the mobile Internet, HTML5 has also begun to enter everyone's vision. Although it may not be fully supported even for a period of time in the future,
Website design
But I can't ignore it.
HTML is one of the main languages ​​that constitute a web page,
HTML5
It is the latest version. Although HTML5 is still in the development stage, major companies have already seen its bright prospects. Apple has rejected Flash and supports HTML5. Google has also launched an HTML5 application store. E-commerce is a new business model that relies on the development of the Internet. Compared with traditional commerce, it brings a lot of surprises to people, but with the further development of Internet technology, people also put forward more technical requirements on it. As a connection between an enterprise and users, the website must not only provide complete services and functions, but also take into account the user experience. HTML5 can achieve this kind of requirement. The simple and elegant page design and the exquisite and beautiful interactive interface greatly improve the loading speed of the page by replacing the picture with the element itself. Web developers no longer have to use Photoshop or javascript in order to complete rounded corners, custom fonts, gradients, text shadows, transparency, and other applications that can enhance Web design features, and they can also do more rich styles. In addition, the website designed through HTML5, as long as a browser can browse the website on any size screen, you can also get an indistinguishable experience, which means that users no longer have to be limited by the platform, in more scenarios Visit the website.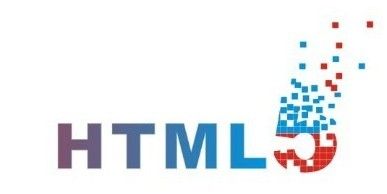 Of course, if you want to experience HTML5, you must have a device that meets the requirements, but on some low-profile devices, its performance may not be as good as the traditional design. At the same time, compared with APP, it has some restrictions, and sometimes it is not as good as the experience brought by APP. In general, in the near future, HTML5 will definitely bring surprises and unlimited possibilities to people, and inject new vitality into the development of e-commerce.

Sunac Media
Have professional HTML5 production technology, welcome to inquire.
Phone: 400-0430-678