Google Search Engine Optimization Guide
Views:0 Author:Site Editor Publish Time: 2016-08-16 Origin:Site Inquire
For those who have just contacted
Search Engine Optimization
(SEO) and webmasters who want to make their website very interactive on both users and search engines, although this optimization guide does not tell you anything about how to automatically put your website on Google Query the secret of the first position, but it is helpful to follow the optimal solution given below properly, which can allow search engines to crawl and index the content of your website better.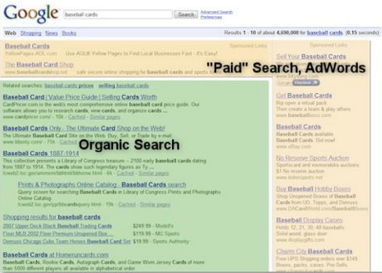 Search engine search often refers to proper modification of certain parts of your website. These changes may seem to be gradually increasing for individual visits, but when combined with other optimizations, the impact of these changes is obvious whether it is for the visitors to your site or the performance on search engine results. Maybe you are already very familiar with some of the helpful tips listed below, because they are almost all the building blocks of web pages, but you may not use most of them. Although this guide contains the keyword \"search engine\", we still hope that all your optimization should be based on your own initial plan and prioritize the browsing experience of your website users. They find your work through search engines and are the main audience of your website content. Too much focus on ranking on organic search results does not convey the most ideal results to users. The role of search engine optimization is to show the most compelling content of your website to users when they appear in the results, and become the focus of their attention.
For Google search engine optimization, you can consider the following aspects:
1. Precise page title, precise, highly summarized, keywords
2. description meta--precise summary, each page is unique
3. URL structure optimization (use words, directory structure, unique, short, summary, don't have strange symbols, variable parameters)
4. Site navigation optimization-natural and layered, use plain text to create navigation, use breadcrumb navigation, place html and xml format site maps on the site, and set up 404 pages properly
5. Website content optimization: (1) Write easy-to-read text (2) Write orderly around your theme (3) Use relevant language-keyword settings (4) Create some fresh and unique content (5 ) Provide content and services that others do not (6) Give priority to providing content to your customers
6. Anchor text link-descriptive, standard link, intra-site connection, anchor text selection
7. Use of H tags (heading tags)
8. Picture optimization--alt attributes, naming, storage, format
9, nofollow attribute label
10. The robots.txt file
11. Reasonable promotion strategy. The optimization of the website must start from the details. The website's inclusion ranking is the result of continuous adherence. Don't speculate.