Global professional social networking site
Views:0 Author:Site Editor Publish Time: 2019-04-26 Origin:Site Inquire
LinkedInIt is considered to be a professional social networking site worldwide, tailor-made for business people. On LinkedIn, you can already find acquisitions, entrepreneurial projects, or new jobs that interest you. LinkedIn, a global professional social networking site, is a social network (SNS) for business customers. It was established in December 2002 and launched in 2003. It was listed in the United States on May 20, 2011 and is headquartered in California, United States. Mountain View State. The purpose of the website is to allow registered users to maintain the contacts they know and trust in their business interactions, commonly known as \"\"personal contacts\"\". The user can invite people he knows to become people in the \"relationship\" circle. The number of users has reached 200 million, and an average new member joins every second. On February 25, 2014, the LinkedIn simplified Chinese version website was officially launched, and the Chinese name was announced as \"\"LinkedIn\".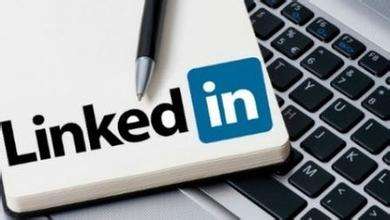 2014In May,LinkedInAlready has more than 300 million registered users. Even in the past when there was no Chinese version of LinkedIn \"Linkedin\", LinkedIn registered users from China actually exceeded 4 million. After the Chinese version of LinkedIn was launched early this year, the number of LinkedIn registered users from China should have increased even more. Many of them are well-educated professionals, especially in foreign trade, Internet and other industries, as well as companies with foreign business, LinkedIn has a higher proportion of registered users.
right now,LinkedInServices are already available in 20 languages, including Chinese, English, French, German, Italian, and many small languages. The LinkedIn website can not only run in desktop PC browsers, but also in many smart mobile devices such as iPad tablets, iPhones and Android phones. No matter as a business person, job seeker or head hunter, you can use LinkedIn to do business, find work, and hire talents at any time, anywhere, and anywhere, according to your own language and culture.
LinkedinIs a business place for brand promotion and sales
LinkedInIt is also a business field for brand promotion and sales. There are many issues that a sales needs to consider when selling, and one of the most important issues is \"to whom\", for example:
1)Which company has purchasing intention
2)Who provides the demand for what to buy
3)Who is the purchasing decision maker
4)Who will influence the purchasing decision
5)...
Even if you want to sell Obama a ballpoint pen, you may be able to find someone to match you up. From LinkedIn, you can even find a personal connection that can help you establish a connection between the US president.
Or, if you like the design of Tesla cars and have a strong interest in founder Elon Musk. Maybe your friend knows Elon Musk, and he can help you establish some kind of connection with the founder and CEO of this legendary company. Elon Musk was born in South Africa and immigrated to the United States at the age of 18. He is the CEO of the world's largest online payment company PayPal, SpaceX (Space Exploration Technology), Tesla Motors, and SolarCity.
Suppose you want to \"play\" through LinkedIn. Maybe it's not as interesting as Facebook, Twitter or Pinterest. If you don't believe it, you can find Jennifer Lopez, Cristiano Ronaldo, Rihanna, or Prof. Kim Soo Hyun in \"You from the Stars\". Unfortunately, you cannot find their information on LinkedIn. LinkedIn is for you to do business and marketing, not for entertainment.