[Function upgrade] The page editing system adds \"Undo/Restore\" function | The database adds \"Form attachment\" system folder
Views:0 Author:Site Editor Publish Time: 2018-07-16 Origin:Site Inquire
Hello everyone, we have some new feature updates this week, come and understand now!
new features:
1. Added \"Undo/Restore\" function in the page editing system;
[Application scenario] The much-anticipated \"Undo/Restore\" function is finally officially launched! Now when users edit website pages, if they are not satisfied with a certain modification operation, they can go back to the previous operation state, and they no longer have to worry about misoperation to change the page layout.
[Operation Mode] Page Editing System-\"Undo/Restore.\"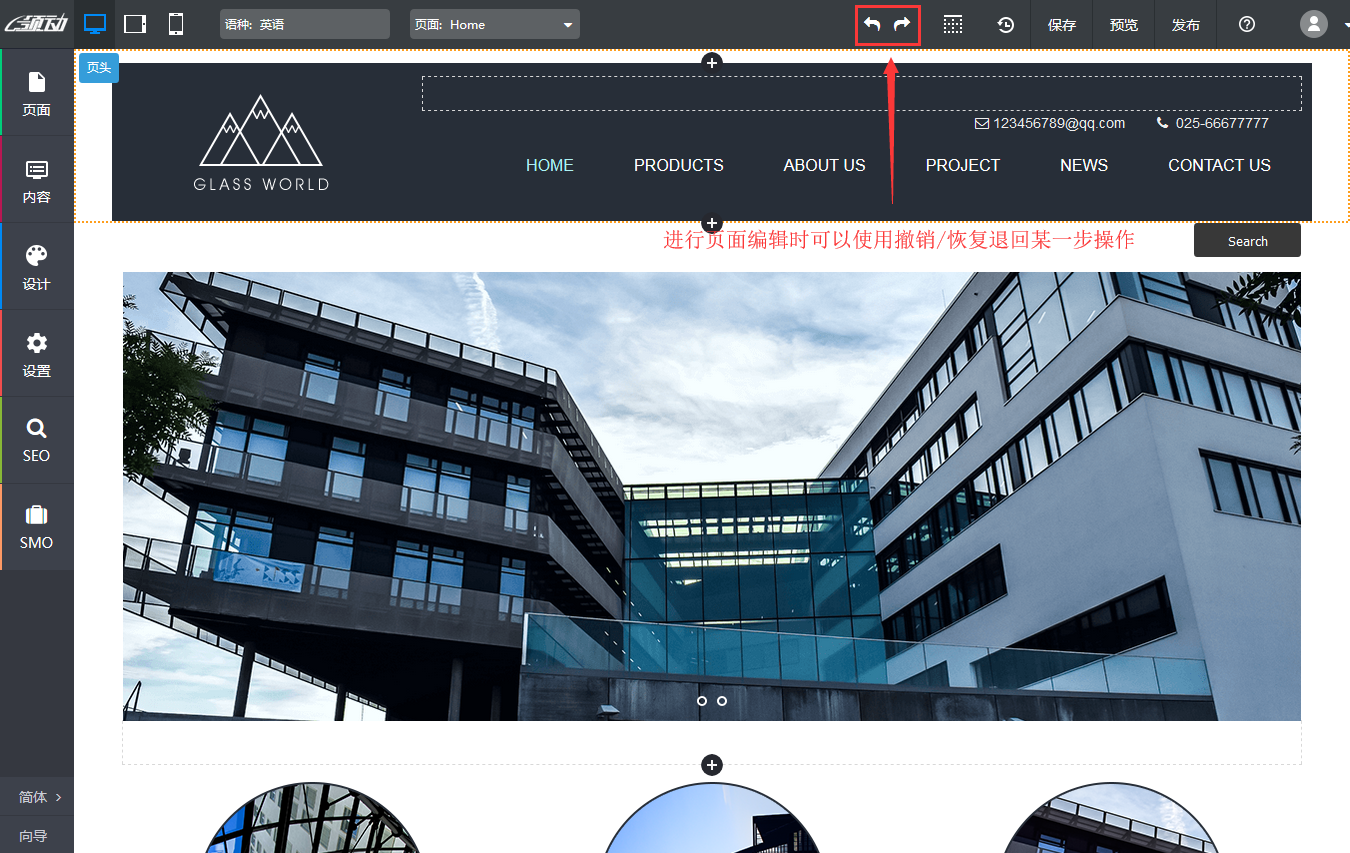 2. The system folder of \"form attachment\" is added to the database.
[Application Scenario] Now files uploaded through form attachments on the customer's front desk website will be automatically grouped under the \"form attachments\" system folder in the database to facilitate background identification management and avoid confusion with other files in the database.
[Operation method] Backstage content management-\"database-\"form attachment system folder.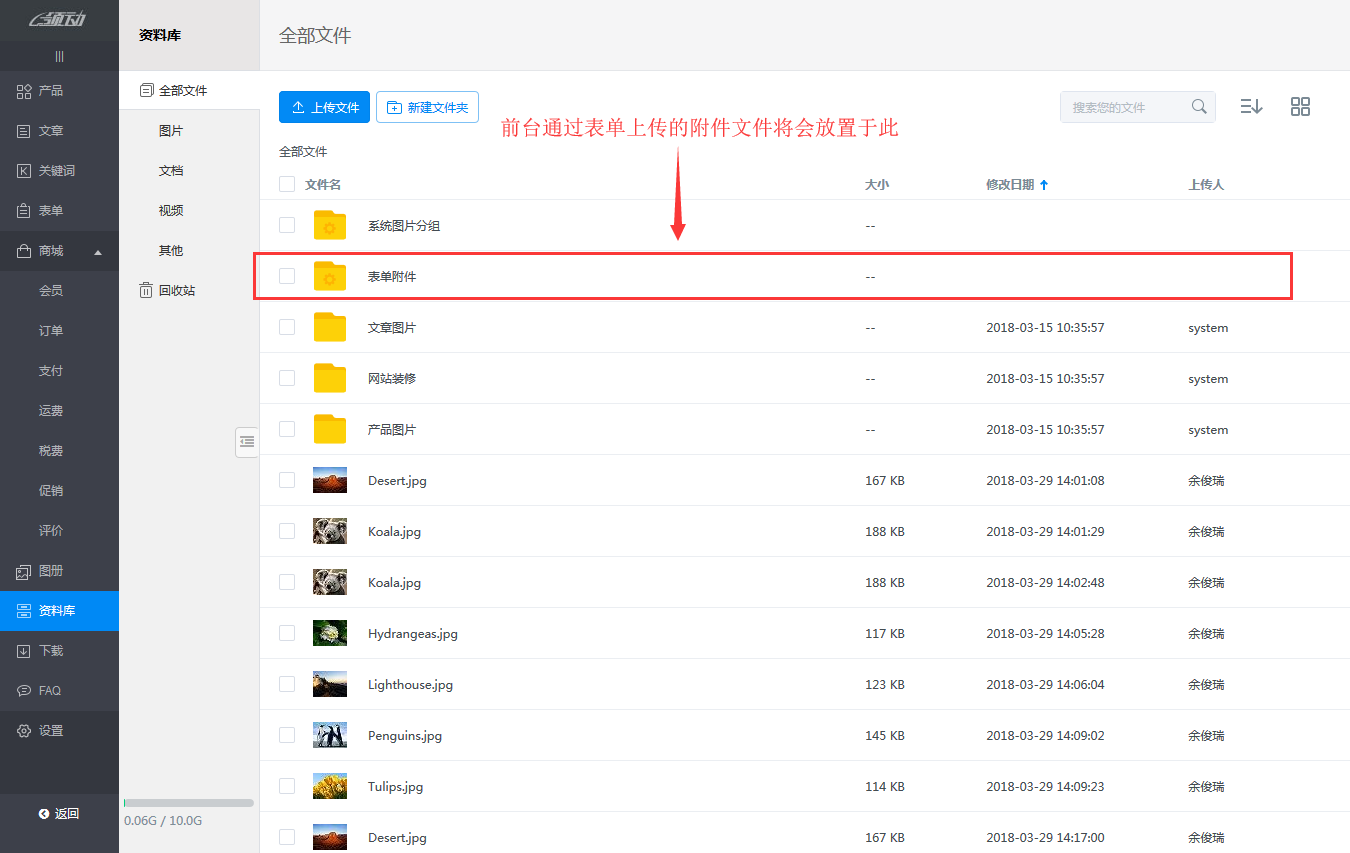 Function optimization:
1. Adjust the location of country and city options in the shipping address on the order page of the mall to avoid the user forgetting to select the corresponding city after selecting the country and improve the user experience;
2. Optimize some functional text descriptions in the picture collection component to make it more accurate and make it easier for users to understand.
BUG repair:
1. Fix the problem that the main navigation style 3 of advanced navigation cannot take effect after setting the hidden separator;
2. Fix the problem that the online contact component of the mobile terminal website cannot pop up the QQ chat dialog box.