[Function upgrade] The first week of May 2017: Added \"page theme\" function | Added\"article classification\"specified\"page\"function
Views:1 Author:Site Editor Publish Time: 2017-05-31 Origin:Site Inquire
Hello everyone, we have some new features updated this week, come and learn!
new features:
1. Added \"page theme\" function. This is a quick way to create pages, and the pages will be created based on the selected theme.
1) When you click \"New Page\", the \"Page Theme\" pop-up layer appears first, listing all the \"Page Theme\" thumbnails in the form of a waterfall, after selecting a theme, click \"Select \"Go to the next link of page creation.
2) At present, \"page topics\" support types are: blank, article list, article details, about us, contact us.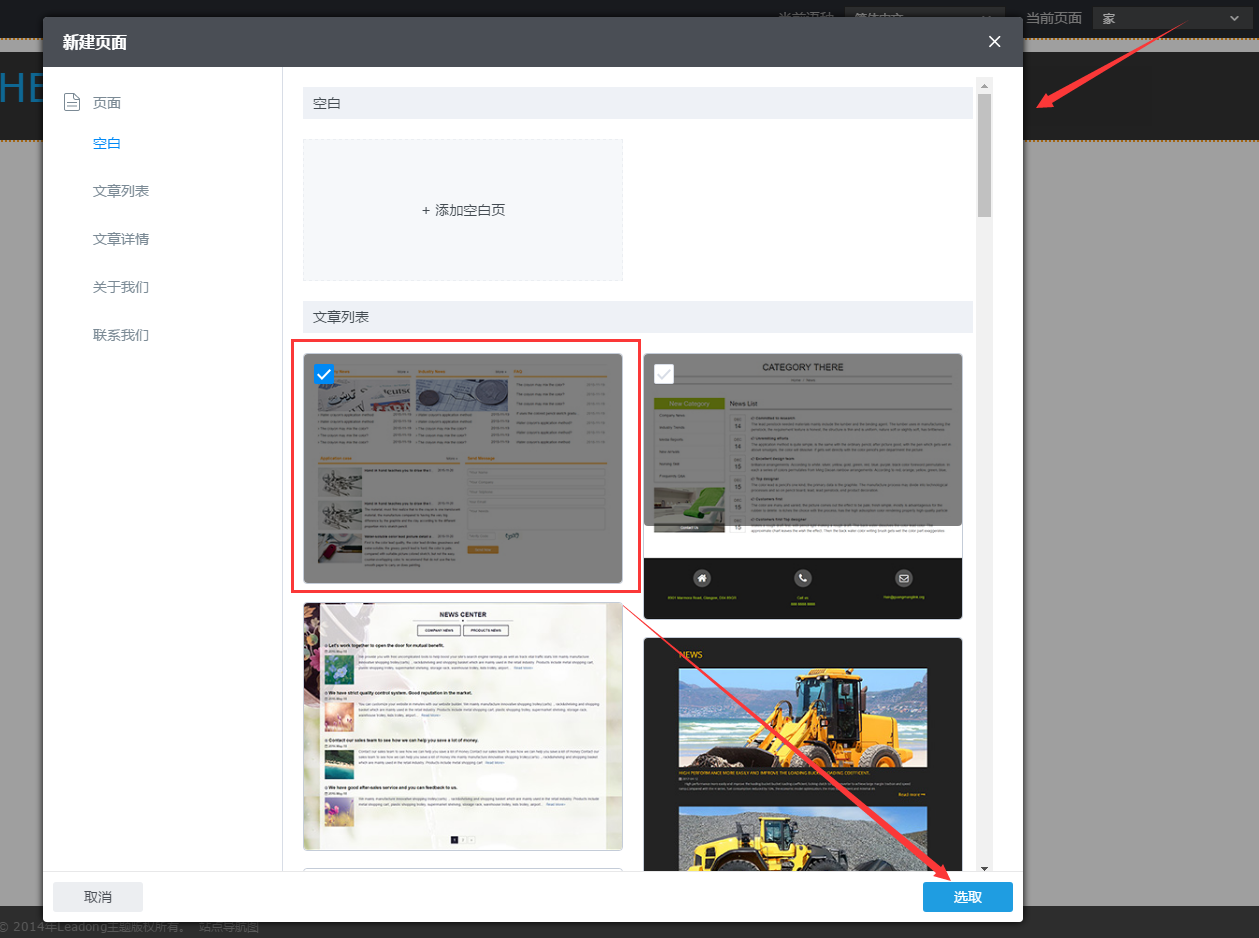 2. Under \"Content Management\"-\"\"Article Management\", a new function \"\Article Classification\"Specify\"Page\" is added.
The article system may be used to display multiple content on a website, such as: company news, recruitment, engineering cases, blogs, etc., but now there is only one topic for the total list of articles and article details,
It is inconvenient to display different content. Through this function, you can achieve different categories corresponding to different pages.
1) When you click \"Add Article Category\" or \"Edit Article Category\", enter \"Category URL\" to define the URL for the new category. This URL cannot be duplicated with the page and the existing category URL.
\"Point to page\" is used to select the category and the page corresponding to the article details under the category. Here you can also click \"New page\" to quickly create a custom page.
2) Click \"Manage Article Classification\" to enter the management article classification list page, which presents all the classification and classification pointing pages, which is convenient for managing classification page pointing.
After selecting multiple categories, click \"Setting to point to page\", you can set up to point to pages in batches. The specific functions are the same as above.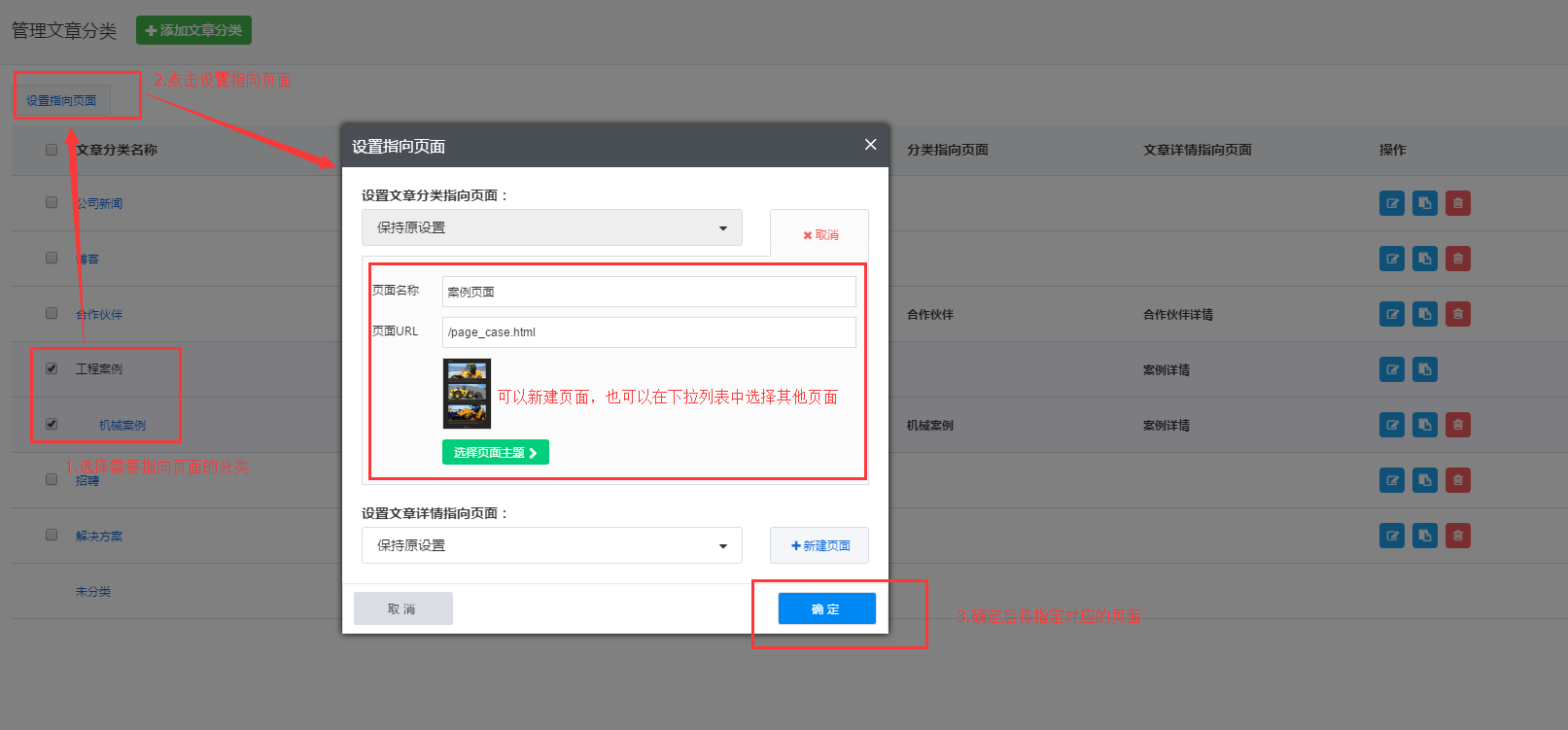 Function optimization:
1. Optimize \"Article Management\" operation interface and user experience.
2. Optimize \"picture collection\" component, add style 4, support mouse to stay on the picture, the picture can be suspended and scrolled up and down.
3. Optimize \"picture collection\", \"scroll picture\" components, add the function of displaying the original size of the picture in the setting items to display higher quality pictures.
Bug fixes:
1. Solve the suspension of the navigation setting at the top. When the product details page returns to the top, this navigation cannot be restored to its original position.
2. Solve the situation that there is no response when uploading pictures in the 360 ​​browser speed mode during the upload of customer information.
3. Solve the problem that the navigation that was originally displayed horizontally in the ie8 browser becomes a vertical display.