[Function upgrade] New work order system | New product article URL customization
Views:0 Author:Site Editor Publish Time: 2017-11-10 Origin:Site Inquire
Hello everyone, we have launched and updated some new features this week. Come and understand now!
new features:
1. New work order system, if you have any questions or suggestions in the future, you can mention the work order;
[Operation entrance] After logging in on the official website, the \"work order system\" entry has been added to the account information drop-down menu in the upper right corner, and the \"work order system\" has also been added to the left navigation of the page of the member center Entrance, welcome to contact us in the form of work orders~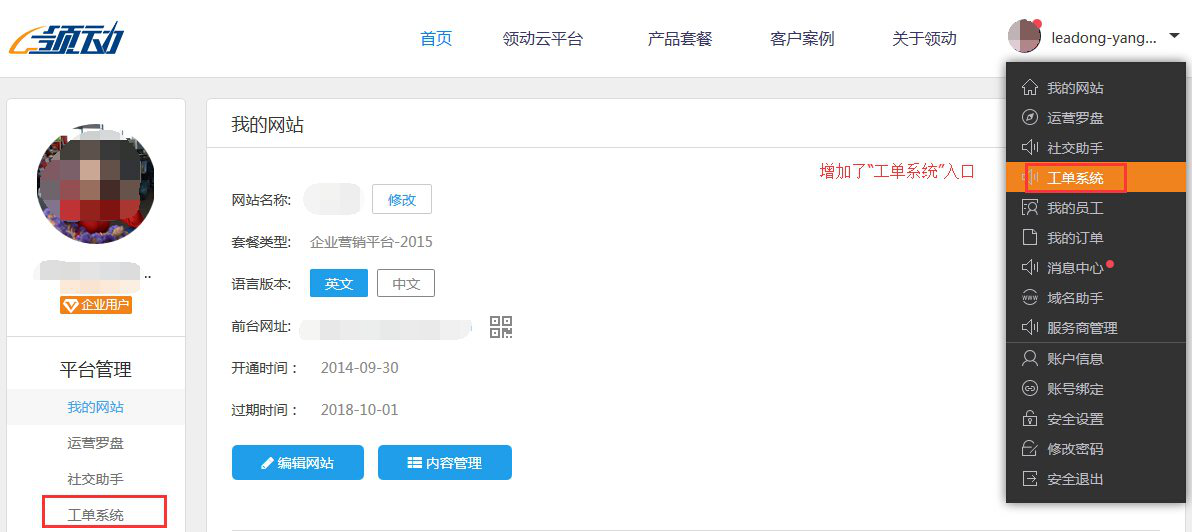 2. Add products in the background, add article pages to add URL customization function;
[Application scenario] When a more detailed description of products and articles is needed, there isAfter the URL customization function is more convenient~
[Operation] Enter the article or product editing interface from the content in the background editing interface (here how to customize the productURL as an example, the article custom URL function is similar to the product custom URL). In the product editing interface, tick the \"Define URL\" field and enter the custom URL. Note that the URL must start with / and end with .html~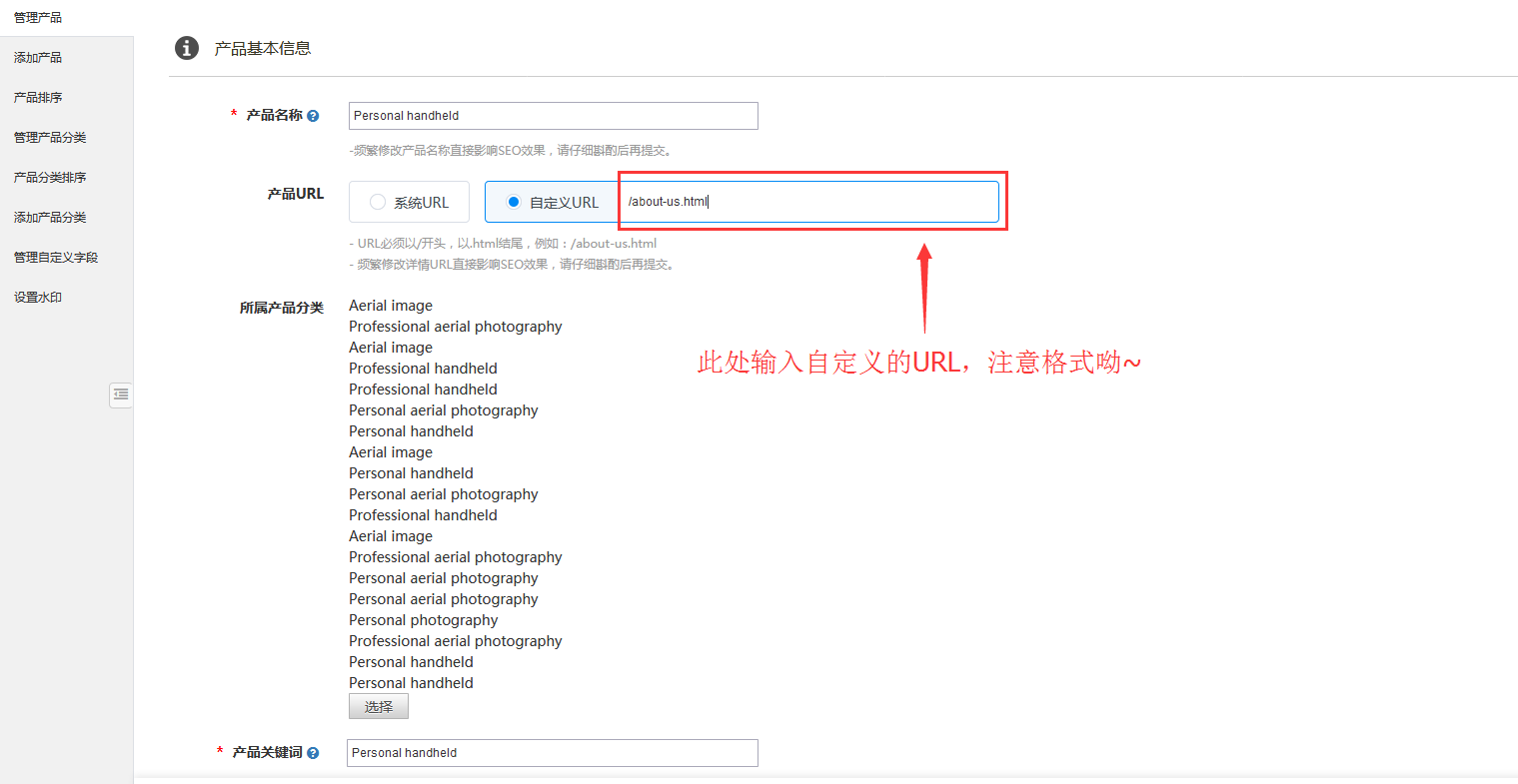 Function optimization:
1. The inquiry email reminder in the form management newly supports the function of sending to the corresponding salesperson and the main account. After optimization, the email reminder in the form management (including the inquiry content) includes: the account of the person in charge corresponding to the product , The main account, and the reminder mailbox set in the form management;
[Friendly Reminder] If there are duplicate mailboxes in each account, the system will deduplicate and then send, so that you will not receive the same inquiry reminder email continuously~
2. The management article in the background content module will change \"copy article link\" to \"front desk view\" article, click on the little eyes to open the article preview on the new tab page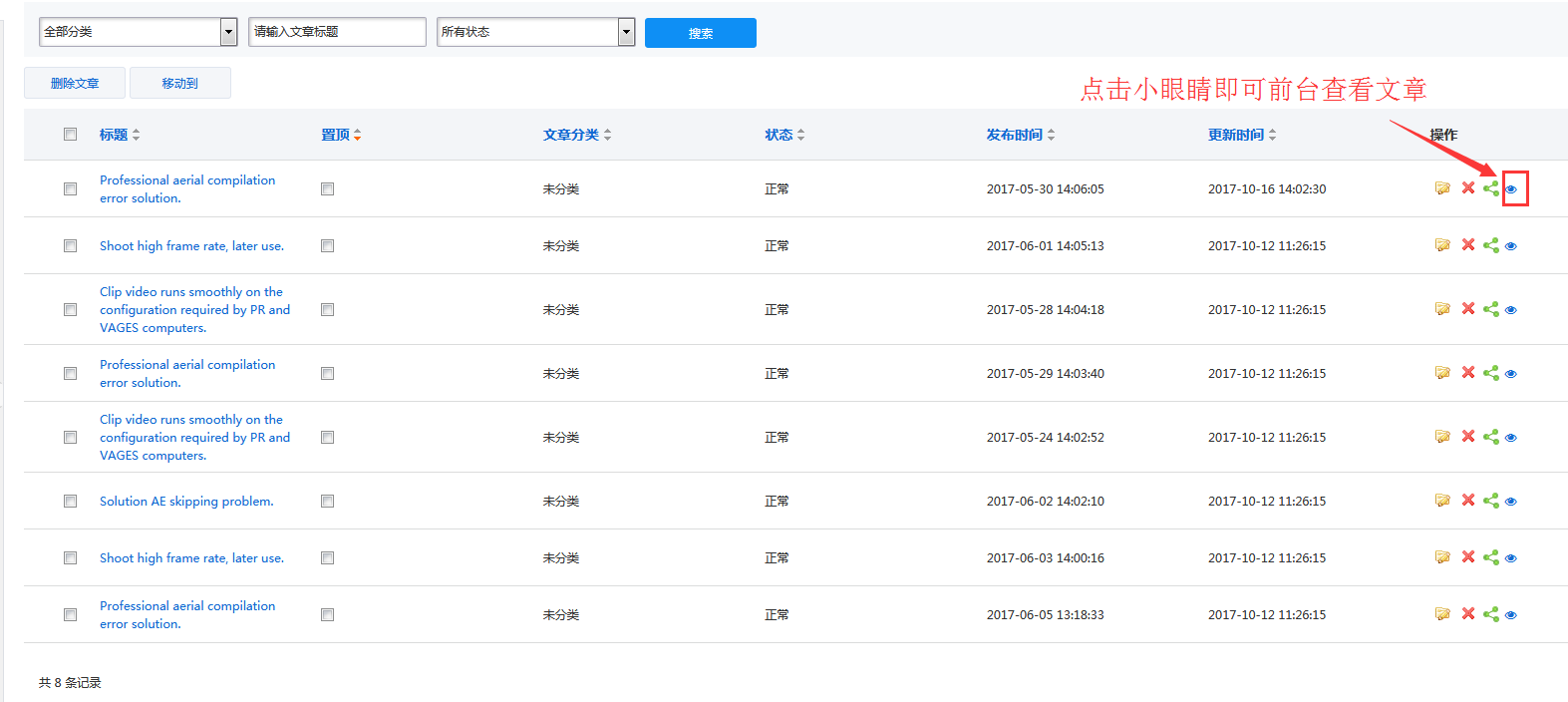 3.Add a product keyword page in the background. When the keywords are repeated, the new input box can be highlighted to turn red to remind the user. Compared with the naked eye, it is laborious to find the keywords one by one. It automatically saves the editing by identifying the duplicate keywords. time;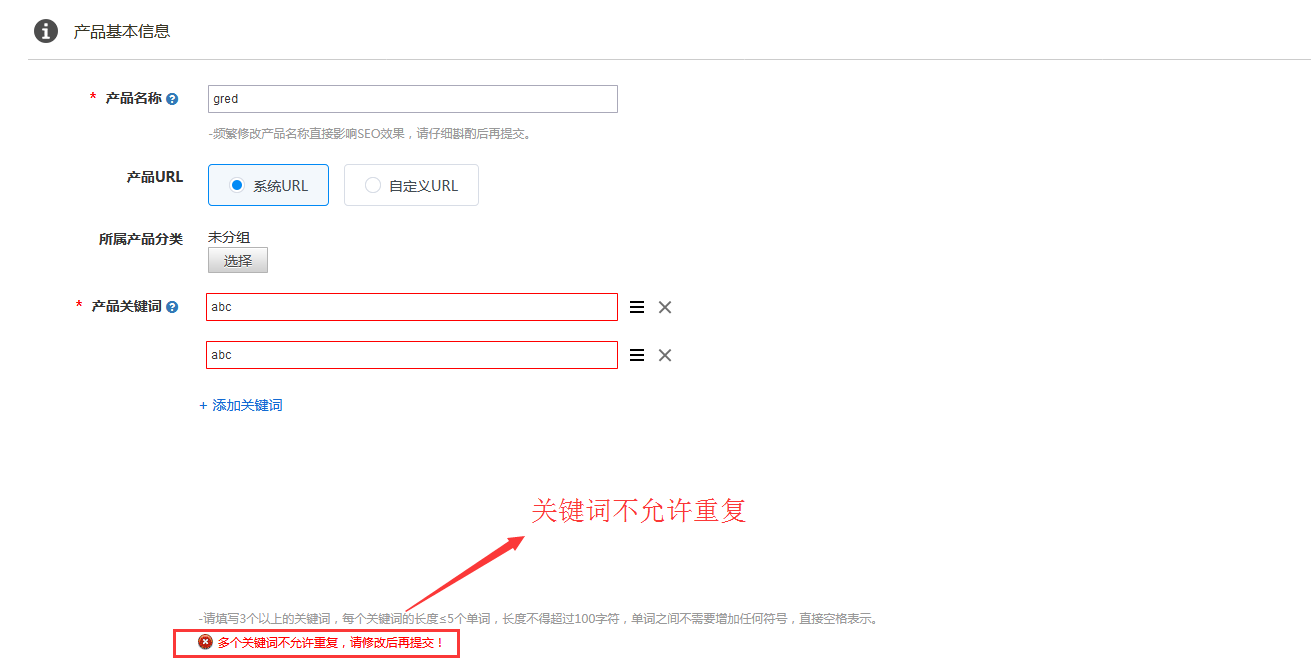 4. New page = \"About us, we have added two new styles, simple and elegant, beautiful layout, welcome everyone to use Ha~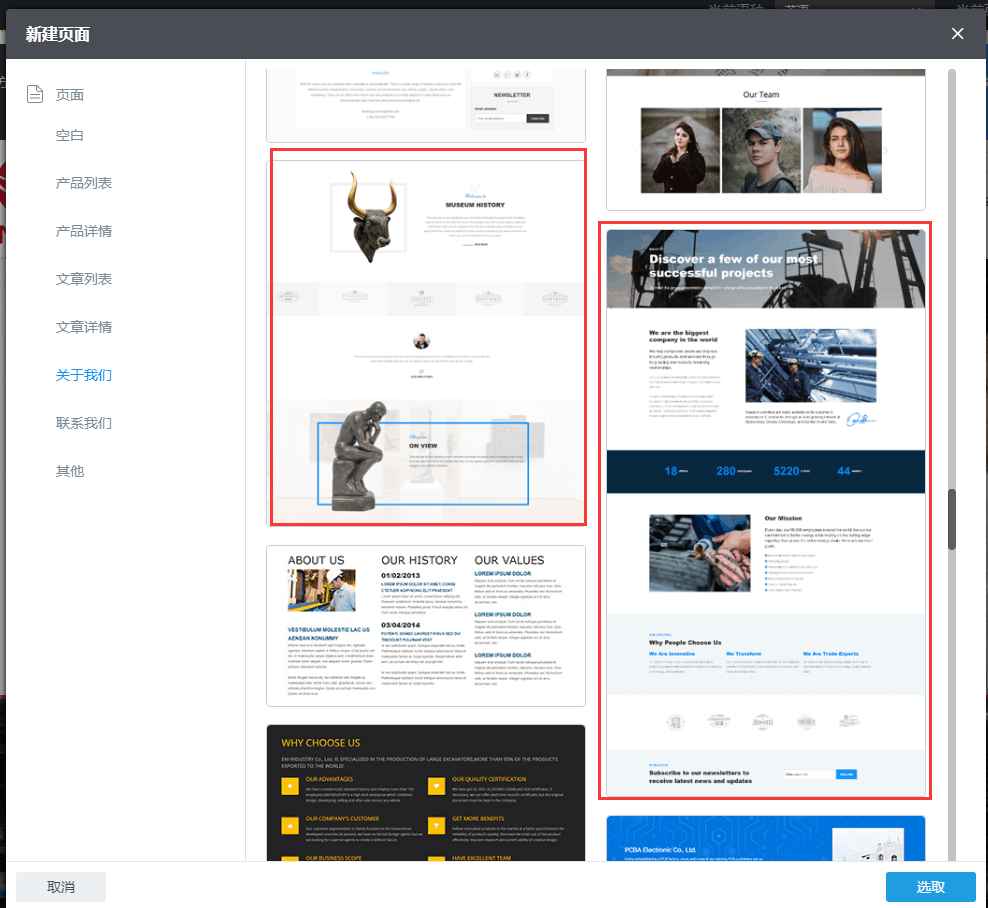 Bug fixes:
1. Fixed the problem that the product details add \"download type\" custom field, there is no response when clicking at the front desk;
2. Fixed the problem that the page that led to the \"Activate Member Center -\" account binding page, select \"Bind QQ account\" to jump to is blank;
3.Fixed the problem that there is no response when clicking on the mobile phone after adding an anchor point to the navigation;
4. Fixed some known bugs.