[Function upgrade] New form setting function for file download | Database optimization
Views:0 Author:Site Editor Publish Time: 2017-12-15 Origin:Site Inquire
Hello everyone, we have launched and updated some new features this week. Come and understand now!
new features:
1. File download adds the function of filling in the form information before downloading the file;
【Application Scenario】Compared with password access download and member registration download, fill in the form and download to see who submitted the file to download the file, which can respond to the file download request in a timely manner, reducing the tedious process and saving time.
[Operation method] The content on the left in the web page editor=》Download Management=》Manage Download Category=》Edit the corresponding settings, select fill in the form in the file access control under the category, and then select the form you need to set in the selection form;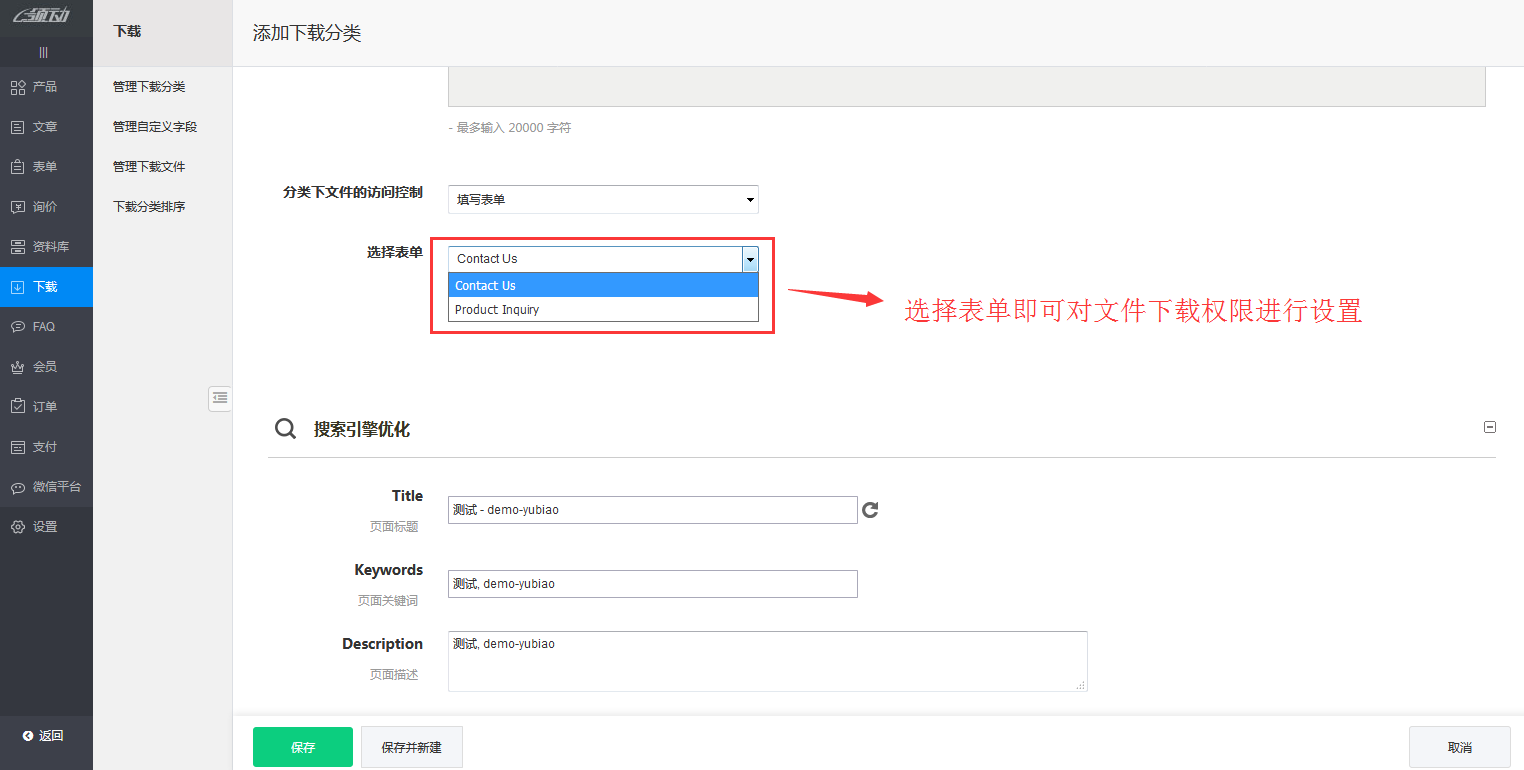 After setting the background, click on the download page in the foreground to download the fileDownload button, you can download the file after filling out the pop-up form.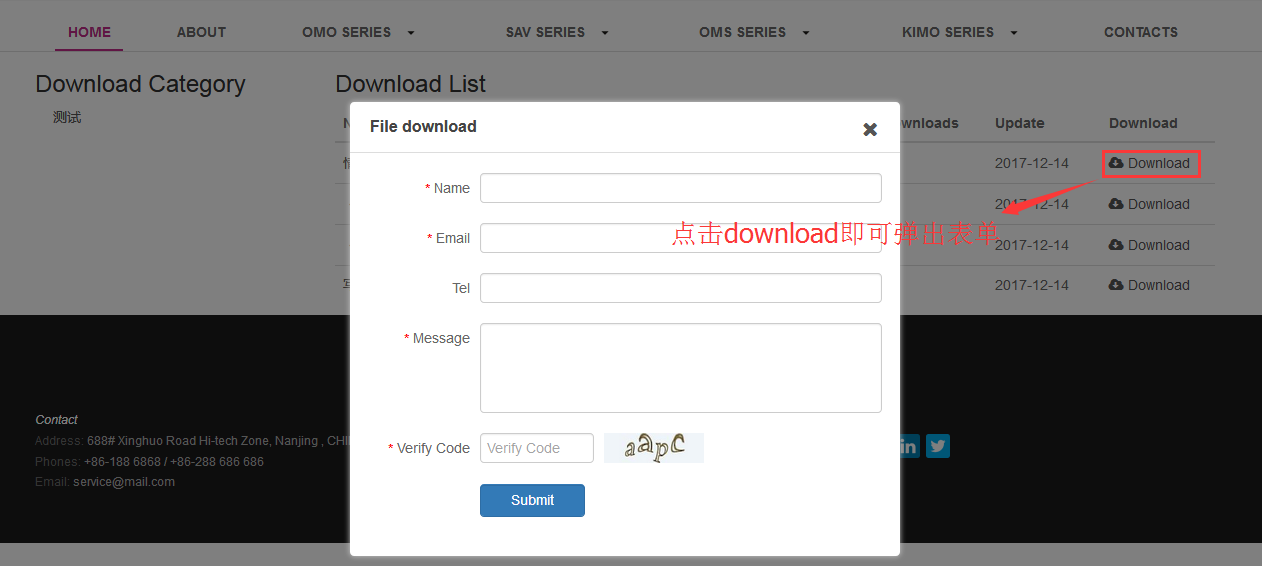 2. Scroll the style in the picture component 1. Style 2 Style settings Click the picture to enlarge the newly added style setting.
The style is checked in the scroll image component style settings1 or Style 2, you can set whether to enable the picture enlargement function, check \"Yes\" to click the enlarged picture to view when browsing at the front desk, very convenient, welcome everyone to use~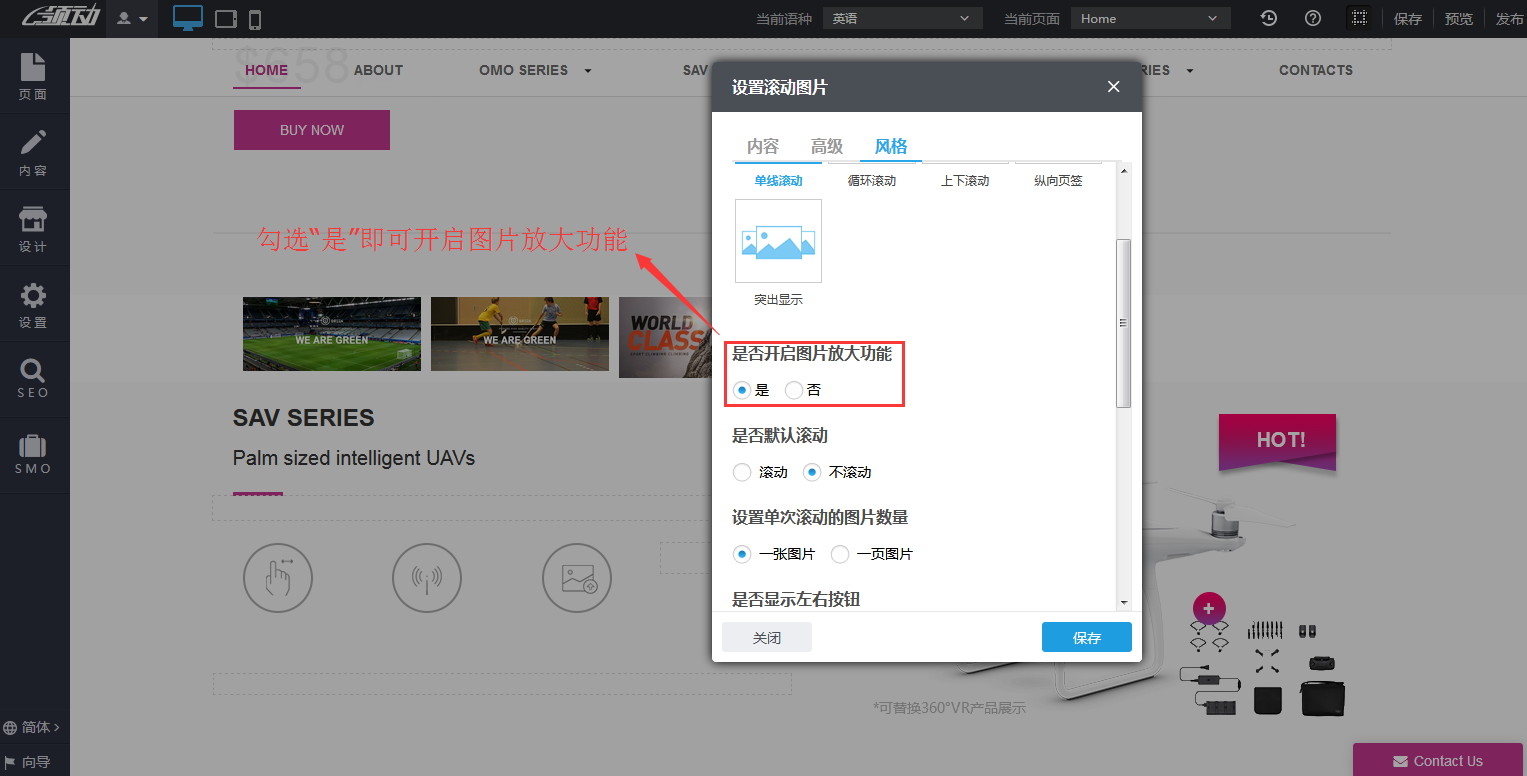 Function optimization:
1. The database opens video entrance, and the database interactive call optimization;
In order to improve the function of the database, we opened the video portal (friends who need it can contact us to purchase and use the video function). When calling the corresponding file, the database navigation will automatically correspond to the corresponding file classification (for example, when calling the picture, the database The left navigation will automatically correspond to the picture column, which is convenient for everyone to retrieve and use the picture). In addition, the default view of the database picture is changed from the list mode to the thumbnail mode, you are welcome to experience~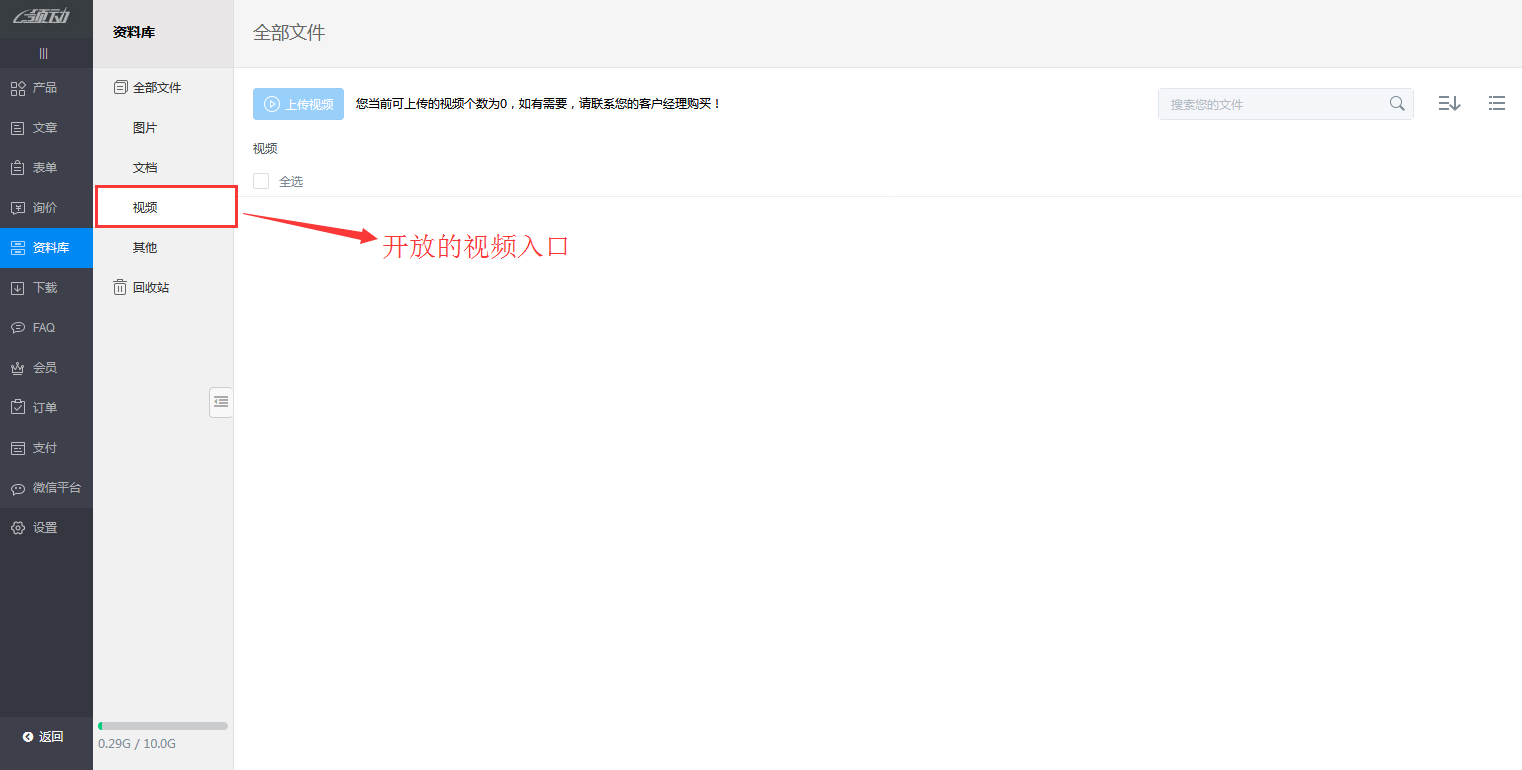 [Friendly reminder] Due to the wide range of database functions, we temporarily optimize the product-Manage the interactive positioning of the pictures added to the product, and this function will continue to be optimized in the future, so stay tuned!
2. Product details style 8 style optimization, to solve the problem of pictures and description borders crowded together.
Bug fixes:
1. Fixed the problem that the default navigation text on the Arabic mobile phone will overlap;
2. Fixed the problem of missing the foreground of the product classification title style of themes 063 and 064;
3. Fixed the problem that the product details, article details, component details, and description of the mobile phone pictures are not magnified.