[Function upgrade] New atlas system | New button shadow effect
Views:0 Author:Site Editor Publish Time: 2018-01-12 Origin:Site Inquire
Hello everyone, we have updated some new features this week, come and understand now!
new features:
1. One picture can upload multiple pictures, and the front desk displays it in the form of a picture. At the same time, you can set the cover of the album and cooperate with the corresponding text description to obtain a better display effect.
[Application scenario] When there are many pictures displayed on the website, the album function is very convenient. You can create multiple albums, and you can upload multiple different pictures under each album. Not only is the background management convenient, the front desk is displayed in the form of an album, and the display effect is also better. As follows: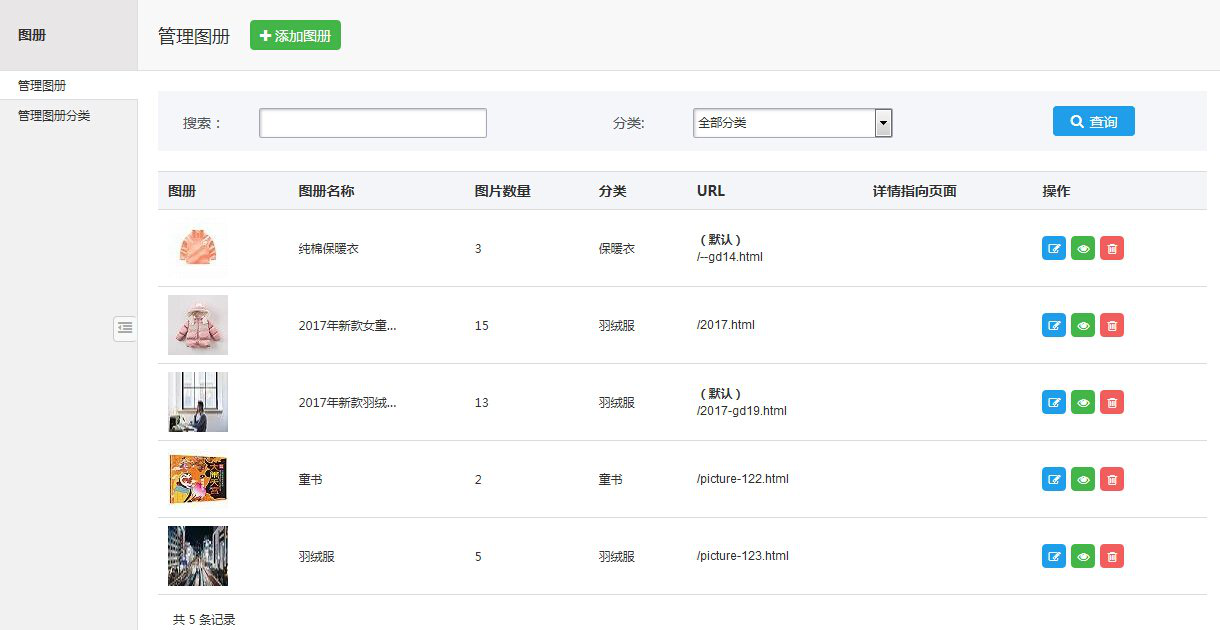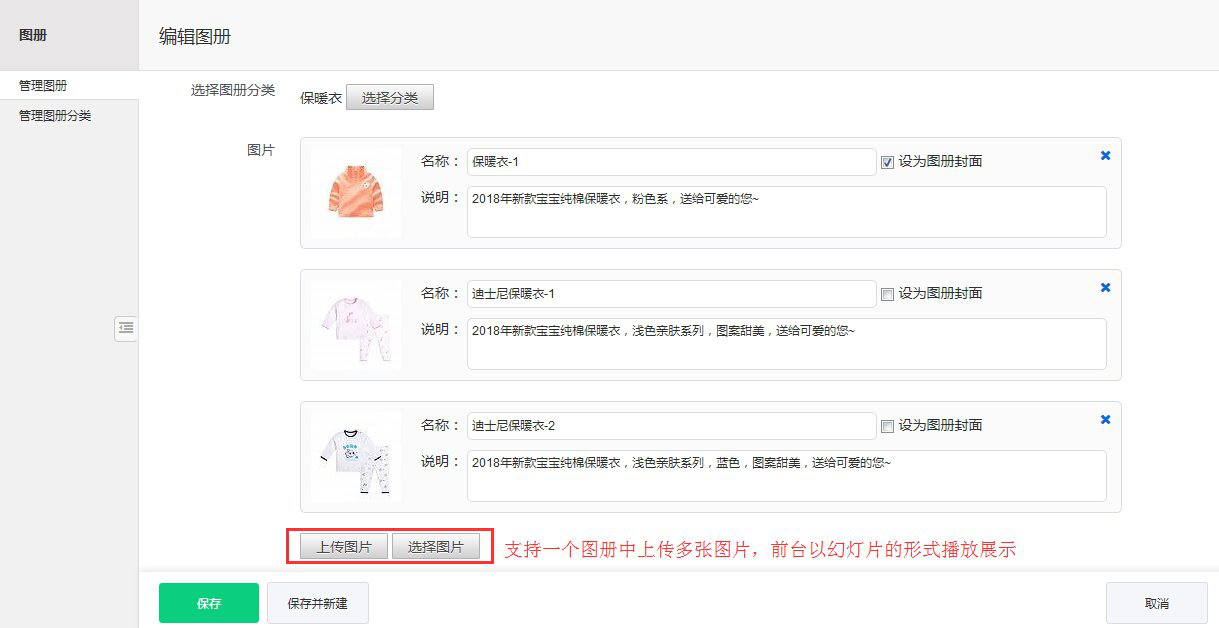 2. The shadow effect of the button has been added, and the shadow direction and color of the button can be set according to the background and style of the specific page, and the offset, expansion and blur of the shadow can be modified to achieve the best visual effect.
[Operation Guide] Hover the button you want to set the shadow \"Click the setting button \"Style\" to find the shadow effect. As shown below: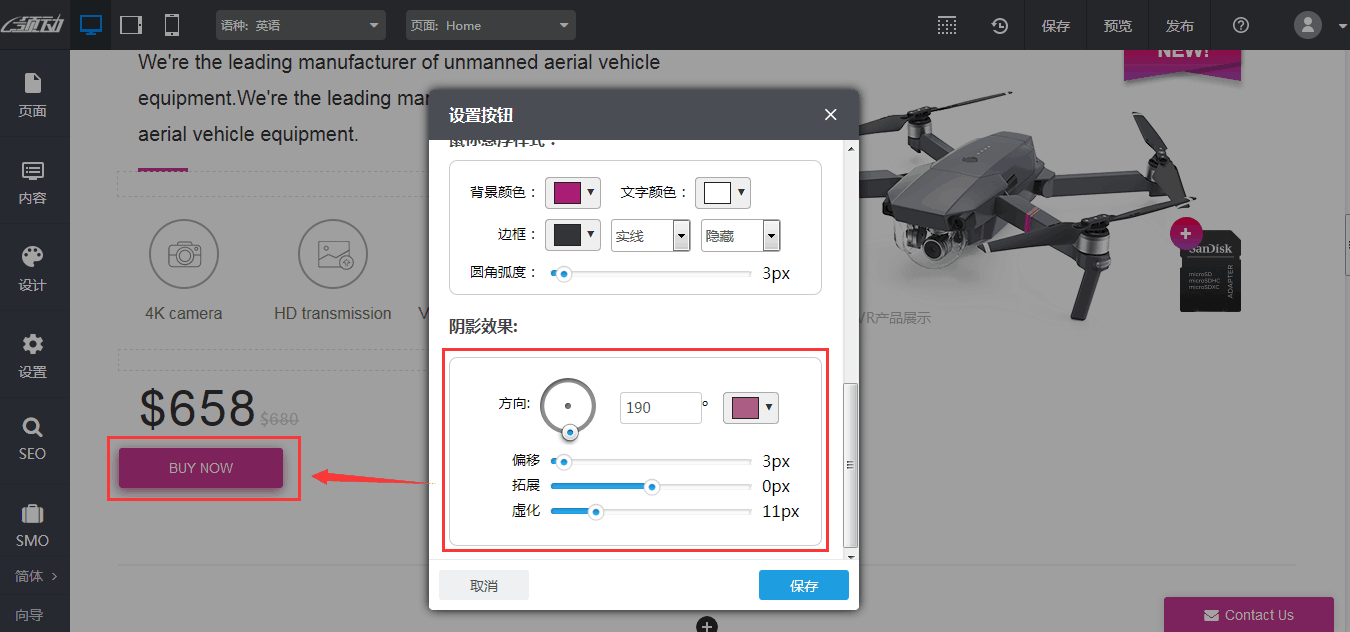 Function optimization:
1. The inquiry button component adds setting items, you can choose whether to click the inquiry to jump to the inquiry page or a pop-up window on the current page;
2. The automatic line break of the article list title does not take effect;
3. The number of redirect links created in SEO has been expanded to 30.