[Function upgrade] Form management can export data according to filter conditions|Article list adds a new timeline style
Views:0 Author:Site Editor Publish Time: 2018-03-30 Origin:Site Inquire
Hello everyone, we have some new feature updates this week, come and understand now!
new features:
1. \"Form management\" When exporting data, it can be exported according to the filtering conditions, and can be accompanied by product information
[Application scenario] When there is too much data in the user form, you can use the filter conditions to select the specific data you want to export. At the same time, the exported data also contains product-related data.
[Operation] In the form management-\"view form-\"filter conditions-\"export data.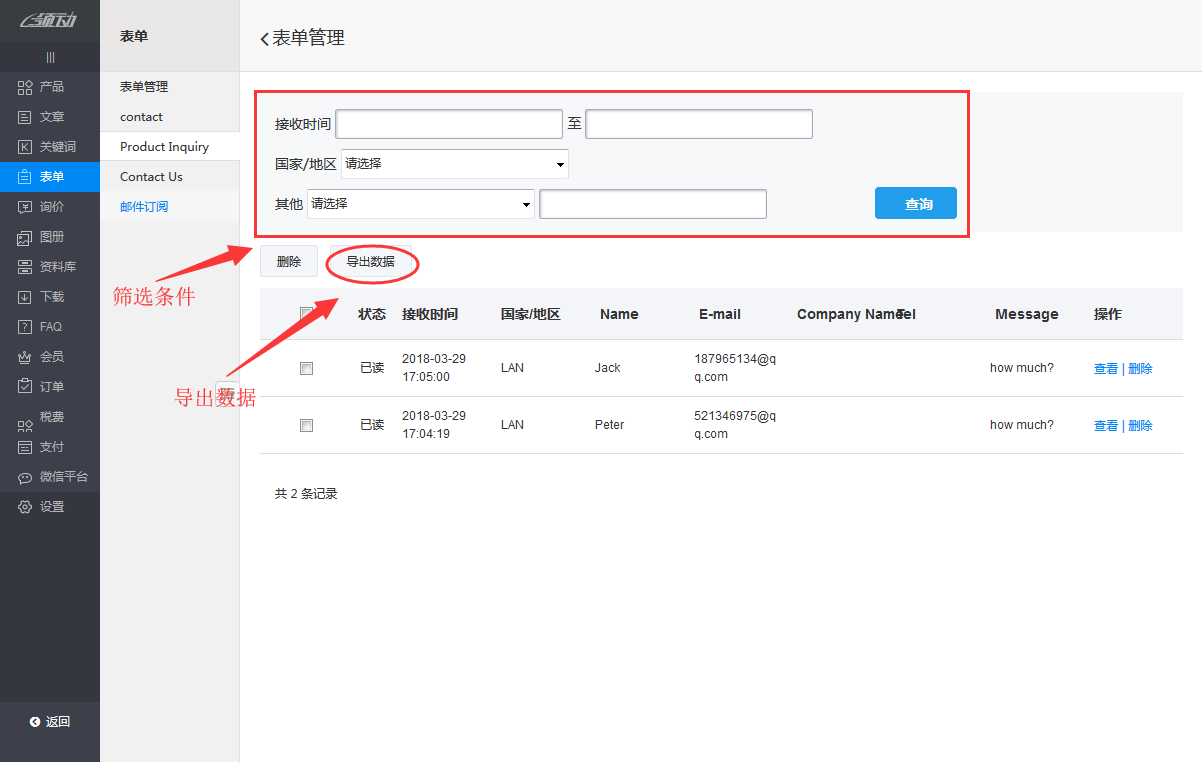 2. Add a new timeline style to the article list;
[Application Scenario] When users need to show the company's and product's development and changes year by year, they can use the newly added timeline style article list that shows the year and year.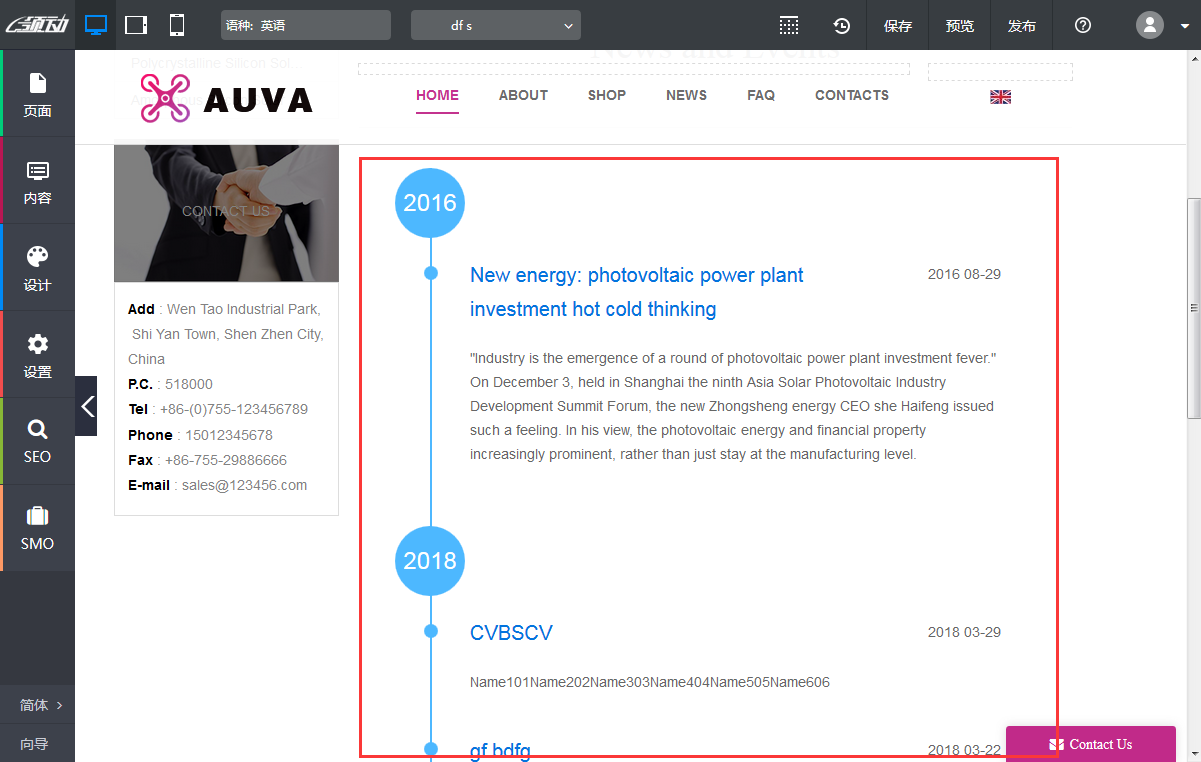 [Operation Mode] Set in Article List Component-\"Set Article List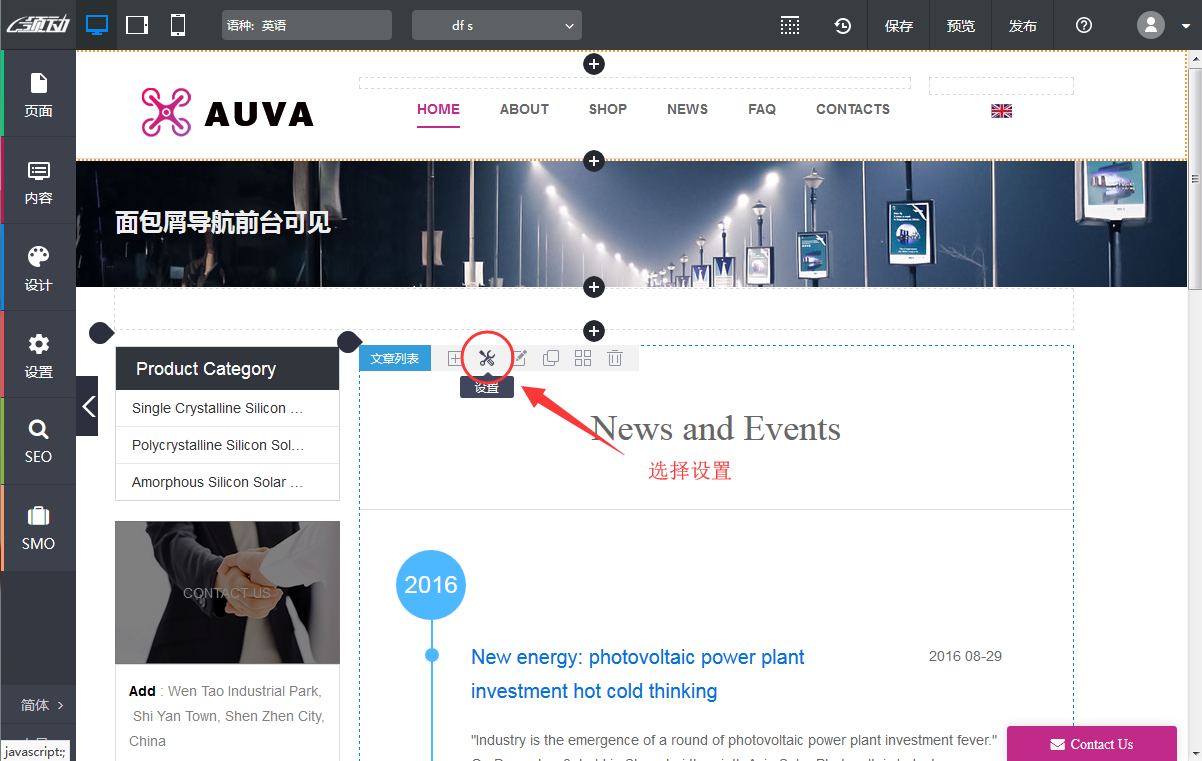 Style-\"Select the display style (new timeline style).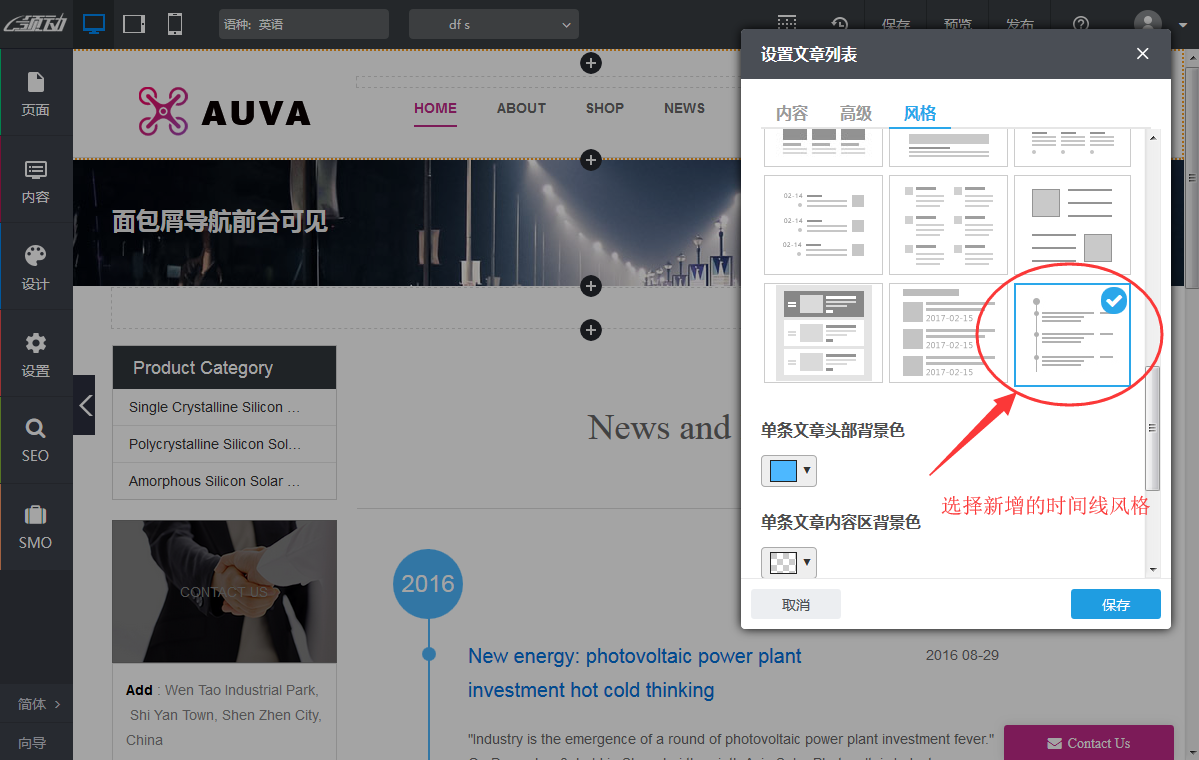 Function optimization:
1. Improve the user experience of the management website backup interface, arrange the website backup versions in descending order to avoid user mistakes and restore old backups;
2. Optimize multiple details of the background rich text editor template function to make the article layout more beautiful and neat.
Bug fix
1. Fix multiple problems with the background rich text editor template function;
2. Fix the problem that the quotes in the document will be escaped when uploading the Word document in the background rich text editor;
3. Fix the problem that the default value of the product profile display and hidden control items in the rolling product is incorrect;
4. Fix the problem that the enable button and the prompt text are displayed abnormally when Paypal payment is turned on in the Chinese mall background;
5. Fix the problem that only 6 pages can be added when customizing SEO promotion code templates.