[Function upgrade] Expand/collapse setting for some blocks | Optimize some functions
Views:0 Author:Site Editor Publish Time: 2018-05-07 Origin:Site Inquire
Hello everyone, we have some new feature updates this week, come and understand now!
new features:
1. Expand/collapse setting for some blocks.
[Application scenario] When users add blocks on the website editing interface, if they want to improve the applicability of the block and keep the website page structure beautiful, they can expand or collapse the block (currently some blocks support this function, and will gradually expand afterwards) To all blocks).
[Operation Mode] Add Block-\"Add a block that supports expansion or collapse.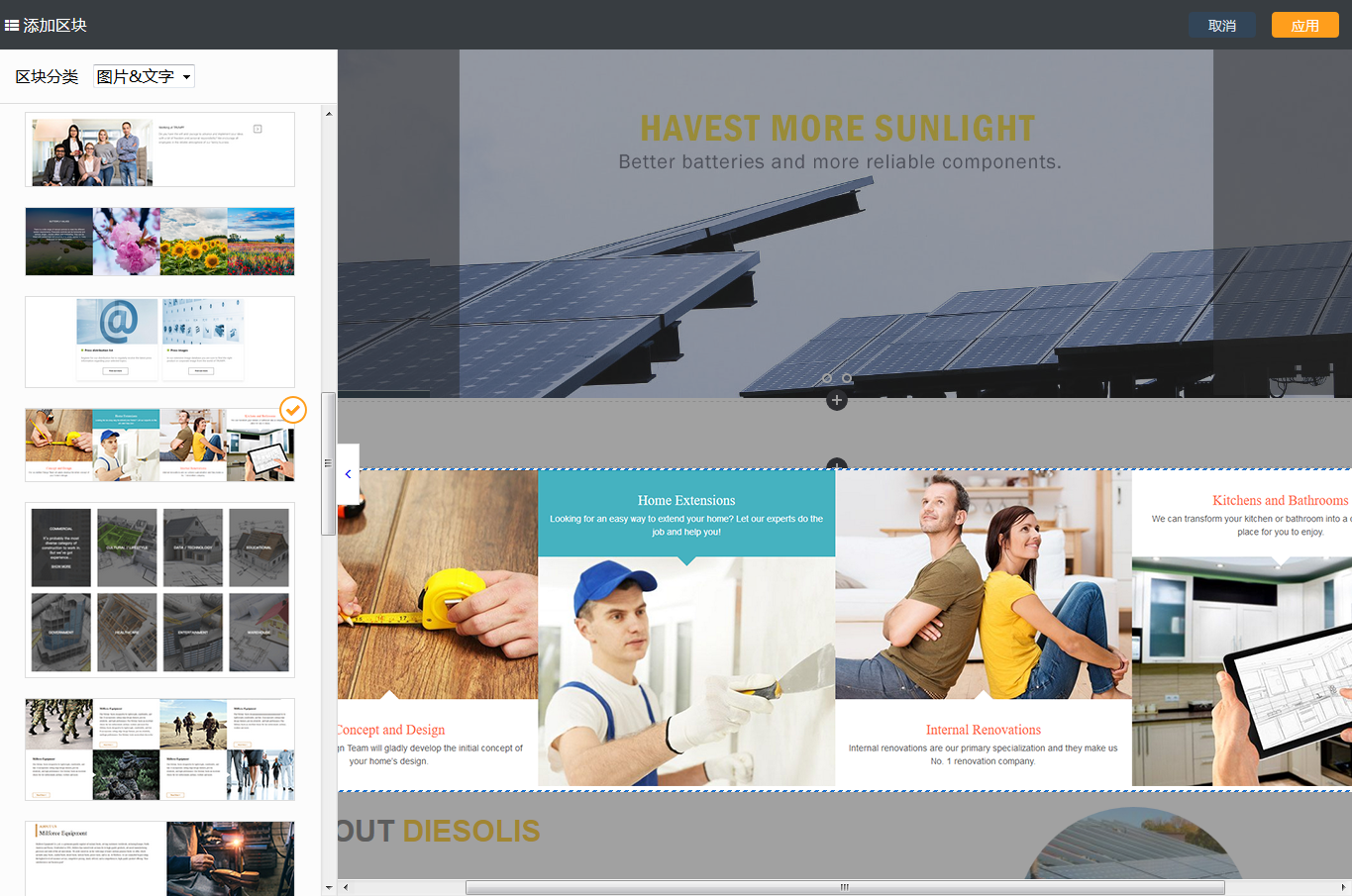 Click the module to expand or collapse.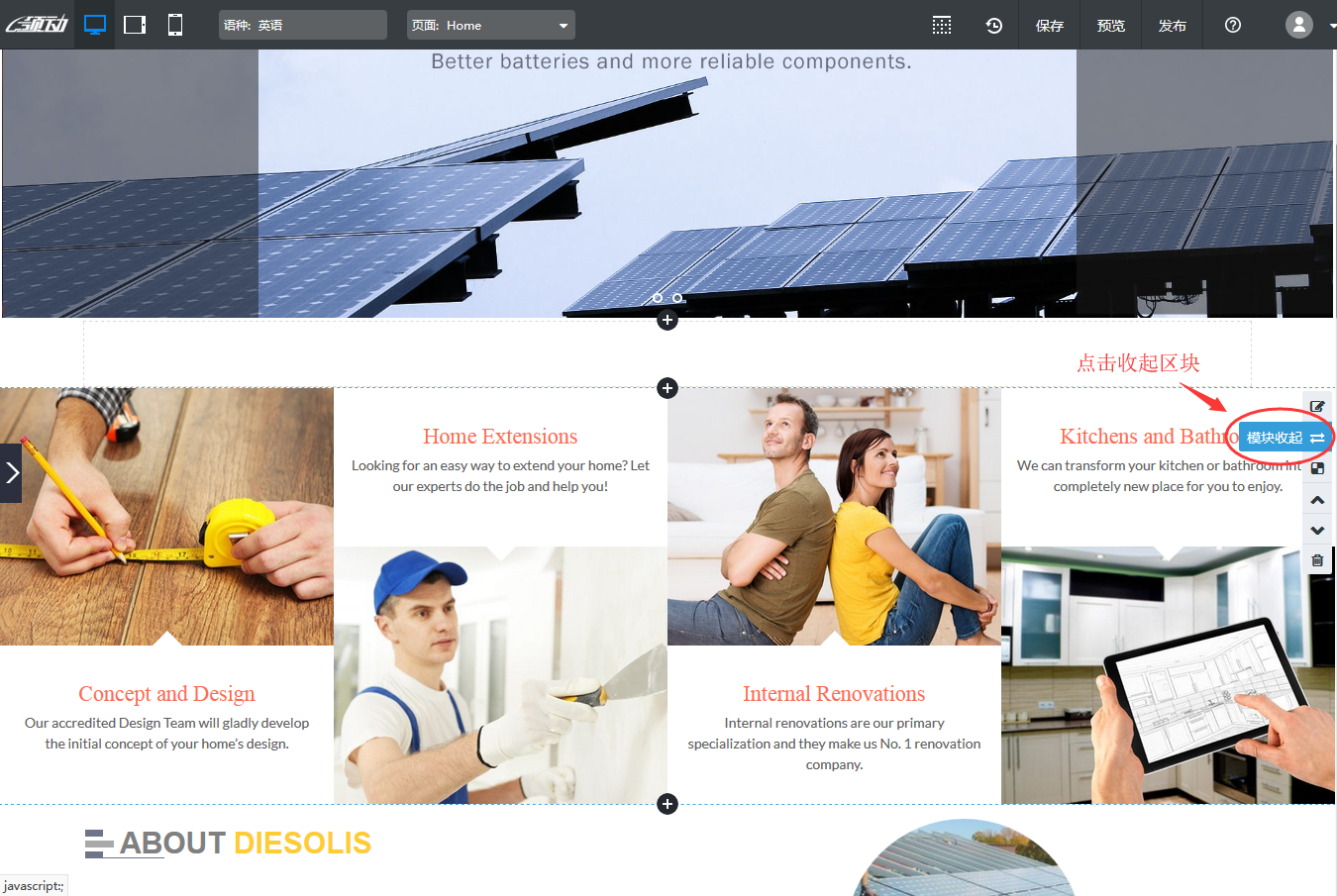 Function optimization:
1. Optimize the size of the evaluation thumbnails in the front-end evaluation list, and adjust the size from 40*40px to 80*80px to make the evaluation picture more obvious;
2. The article list summary style is optimized. If the summary is too long to display completely, the View More link is added at the end to facilitate the front desk users to quickly open and browse the article;
3. Optimize the text style of the background product classification and sorting to ensure that the text of the product classification name is fully displayed, so that the background user can quickly adjust the product classification and sorting.
BUG repair:
1. Fix the problem that the download list in the foreground cannot be automatically updated in time after the download file is added in the background;
2. Fix the problem that the category name of the added block is still displayed in Chinese under the English operation interface.