[Function upgrade] Added slide style | Advanced navigation component added style
Views:0 Author:Site Editor Publish Time: 2017-11-24 Origin:Site Inquire
Hello everyone, we have launched and updated some new features this week. Come and understand now!
new features:
1. A new style is added to the slide component. Compared with other slide styles, the new style solves the problem of quickly contacting the component to block the slide switch. The new style highlights the slide switch below and cancels the two sides. Slide switch button (the color of the switch button can be adjusted);

[Operation] Select the latest slide style in the setting slide options-\"style-\", and support custom color matching for the button color matching.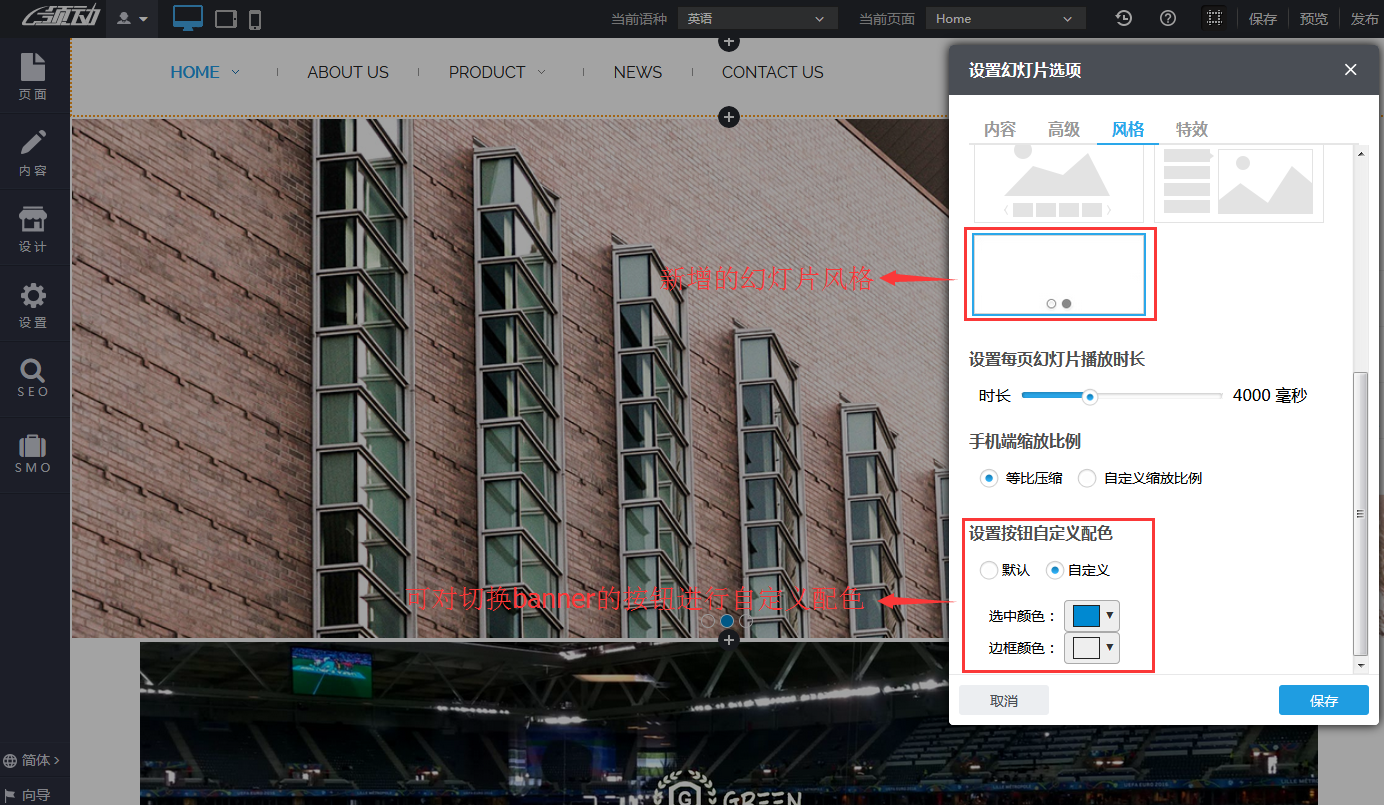 2. The advanced navigation component adds the style of the drop-down menu with pictures, which will present different picture information when the mouse is hovered to the corresponding secondary navigation bar;
[Operation Mode] In the advanced navigation bar, select to set advanced navigation-\"style, select the latest updated advanced navigation style;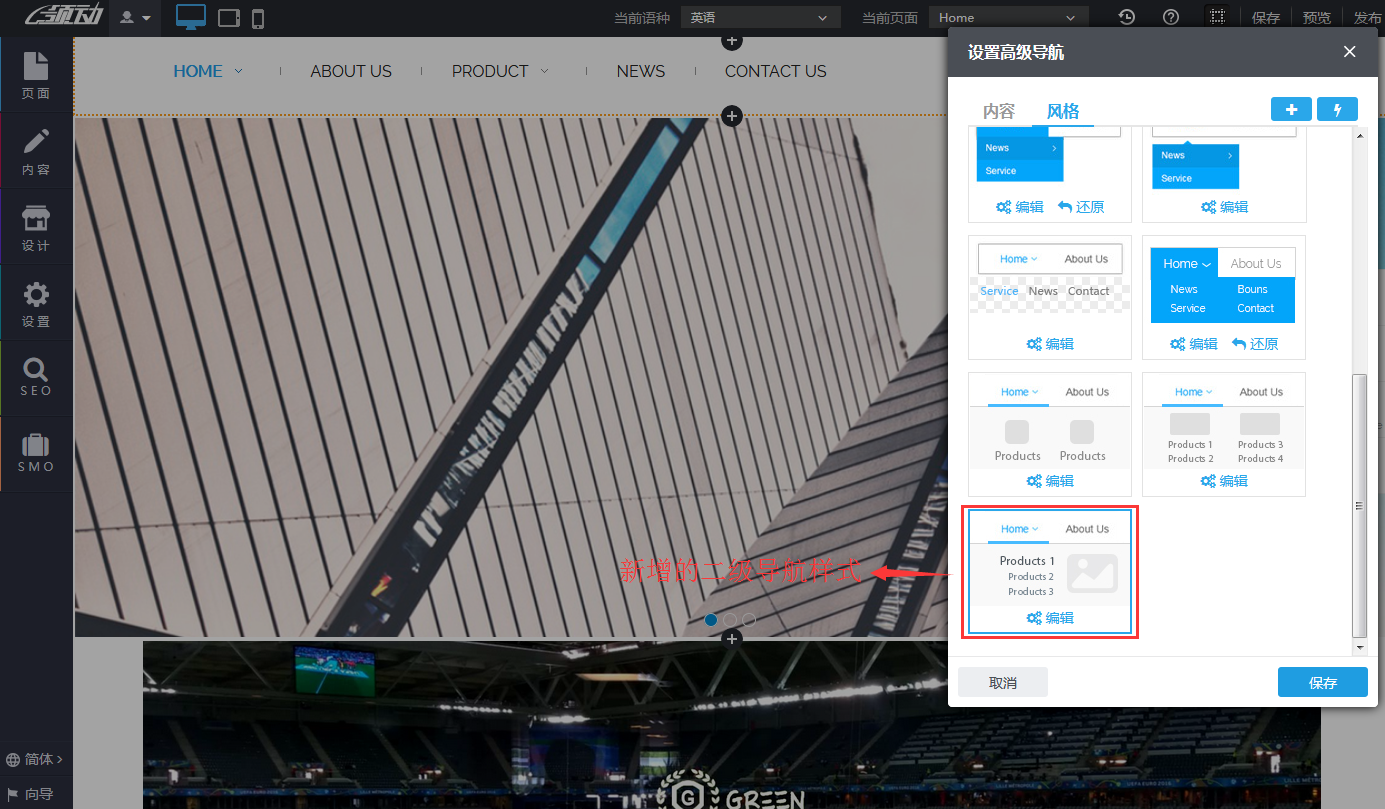 Set the added secondary navigation in the \"Advanced navigation -\" content column. Click Set to enter the secondary navigation setting interface. After entering the secondary navigation settings, the picture information can be set to complete the secondary navigation settings;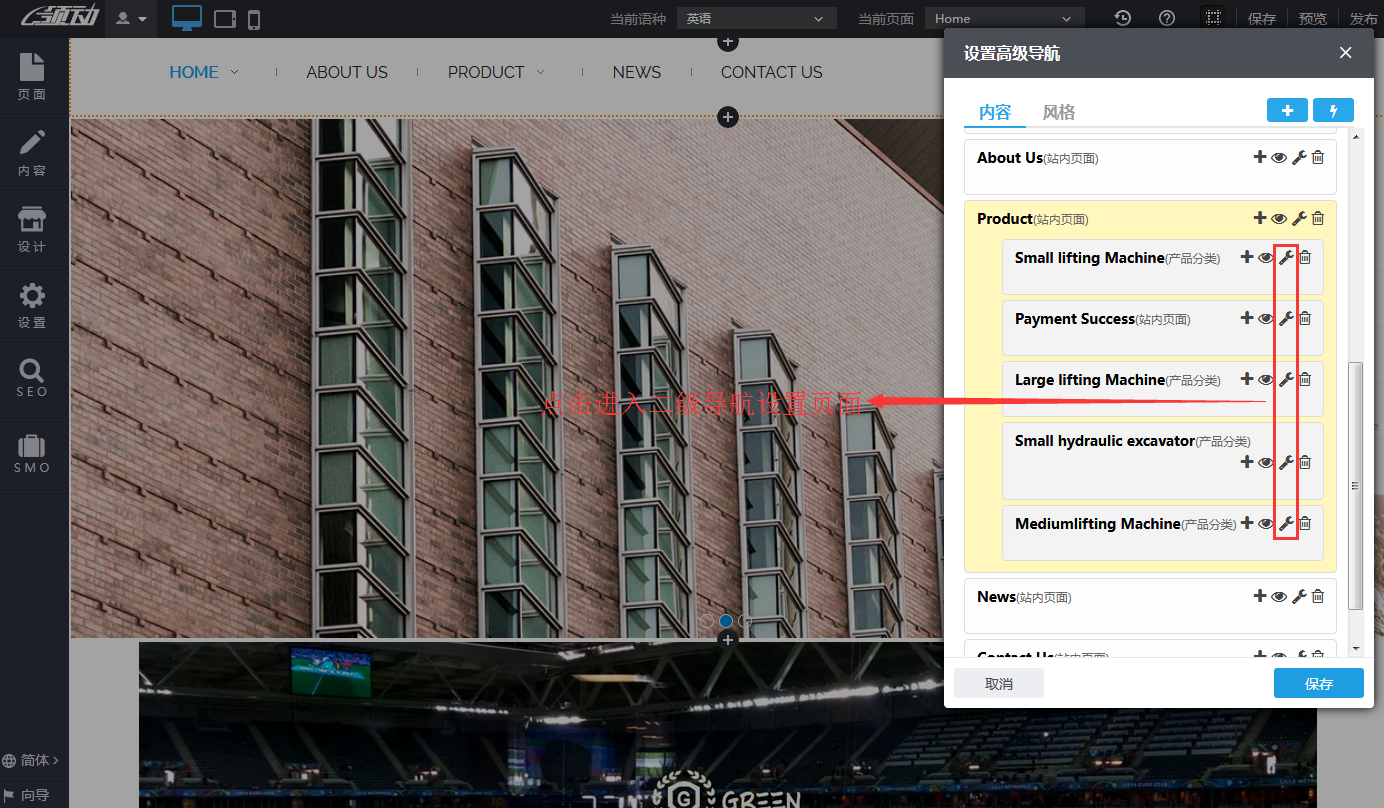 After the setting is completed, the effect of the front desk check is as follows.

3. The WeChat reminder is added to the work order system. After the work order is created, if the user account is bound to the official WeChat account, the user will receive a corresponding reminder on WeChat.
Function optimization:
1. The video component is aimed at the pop-up window playback mode. The video preview picture needs to support the display of the original image, and the video preview picture is automatically adapted according to the picture size;
2. Style 4 of the article list When accessing on the mobile phone, the picture will adapt to the width and height.
Bug fixes:
1. Fix the problem of height calculation error when the page special effect encounters slides and advanced slides;
2. Fix the problem that the thumbnail of the website link shared to the WeChat friend circle cannot be displayed;
3. Fixed the issue that the domain name expiration reminder is not updated.