[Function upgrade] Added global font setting function | Optimized several functions
Views:0 Author:Site Editor Publish Time: 2018-06-29 Origin:Site Inquire
Hello everyone, we have some new feature updates this week, come and understand now!
new features:
1. Added global font setting function.
[Application scenario] When the user wants to change the font of the website text with one click, he can edit it through the global font setting items, which is convenient for the user to quickly and efficiently change the font of the website text (the components and blocks that have been set with separate fonts are not Affected by global font settings).
[Operation method] Page editing system-\"Design-\"Replace font-\"Global font.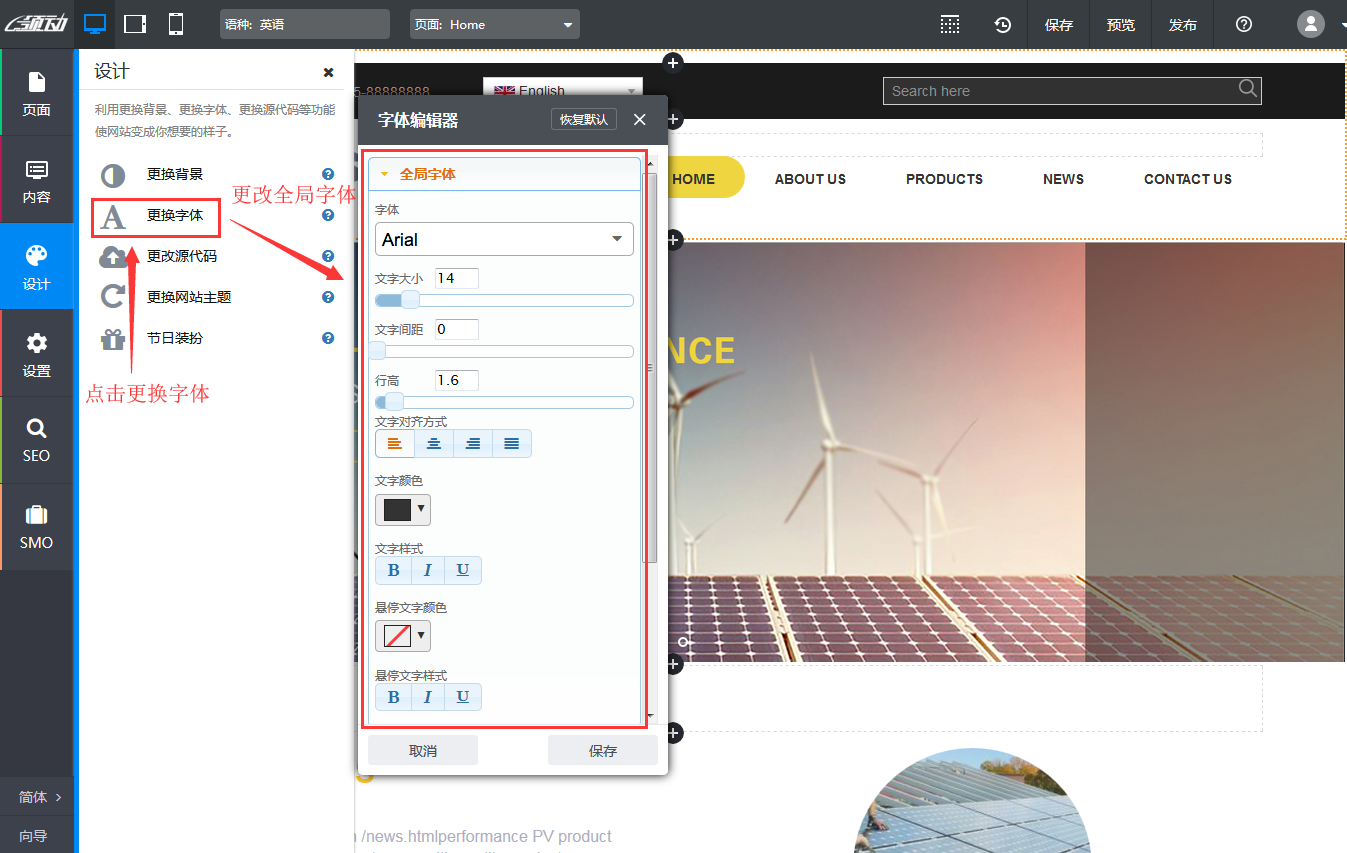 Function optimization:
1. The number of product comparison pages displayed is changed to a group of 4. You can view the remaining 2 products by clicking the left and right switching buttons, which is convenient for users to browse more product comparison information.
BUG repair:
1.Fixed the issue of 404 error when viewing the product link at the front desk under the multilingual directory
2. Fix the problem that the multi-level screening component of the product cannot be executed correctly on the home page.