[Function upgrade] Added \"Website offline\" function|Anchor URL supports customization
Views:0 Author:Site Editor Publish Time: 2018-01-19 Origin:Site Inquire
Hello everyone, there are many new features coming online this week, come and find out!
new features:
1. Added \"Website offline\" function
[Application Scenario] When your website goes online and you want to temporarily go offline due to major adjustments or other reasons, we added the function \"\Website Offline\". It is not accessible from the outside, but it does not affect the normal use of the background.
[Operation Guide] Click on the website background settings \"click on the website offline\" will appear the website offline prompt pop-up window \"click on the website offline button\" the website offline successfully, the specific operations are shown in the following figure: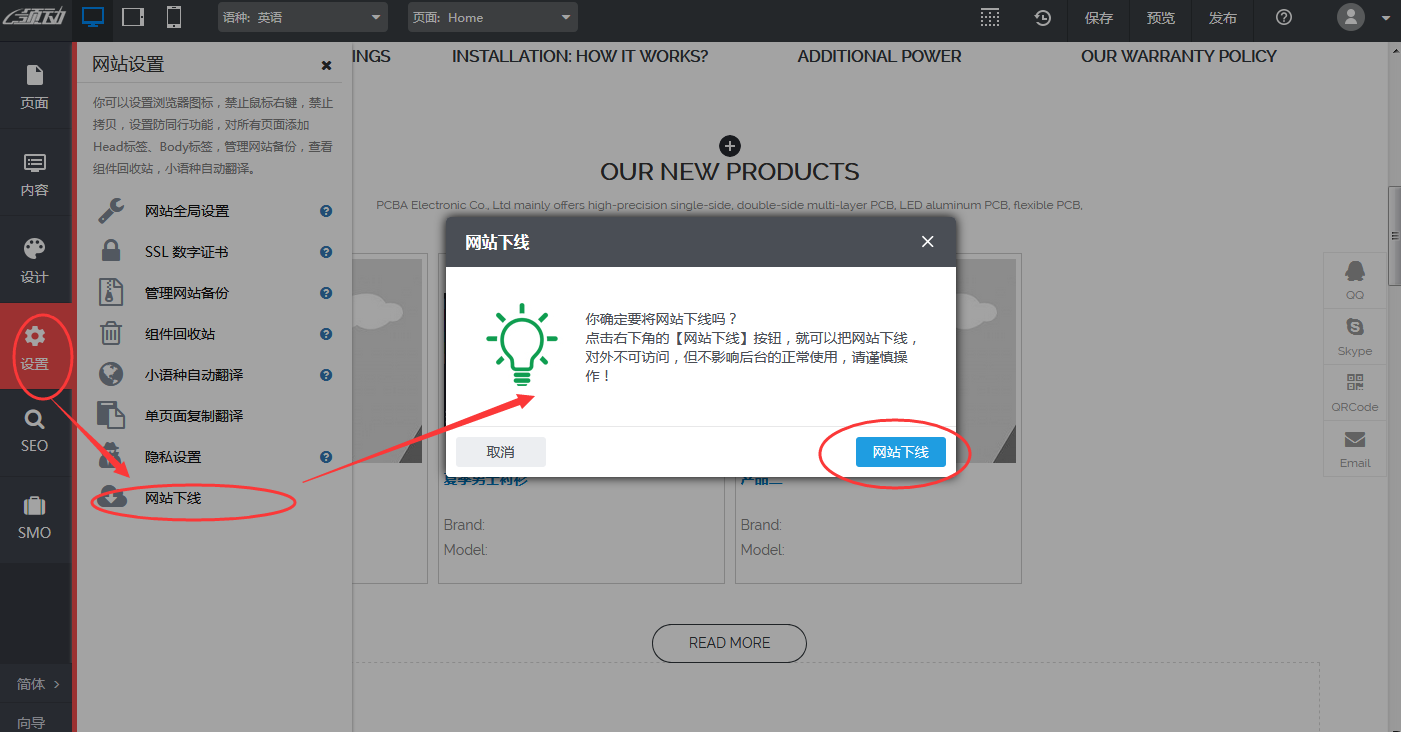 2. The anchor URL can support user-defined
[Application scenario] When you are inWhen adding a page anchor above the NEWS CENTER module, it is natural to hope that the URL suffix corresponding to this anchor can be set to #NEWS-CENTER, rather than a string of random strings generated by the system by default. Therefore, we have added an anchor URL for this requirement to support user customization.
[Operation Guide] Add Components>>Select Anchor Point in Layout Components>>Set Anchor Point Popup>>Anchor PointURL selection custom \"fill in a custom anchor name (support letters, numbers and hyphens) and click save, the specific operation is shown in the following figure: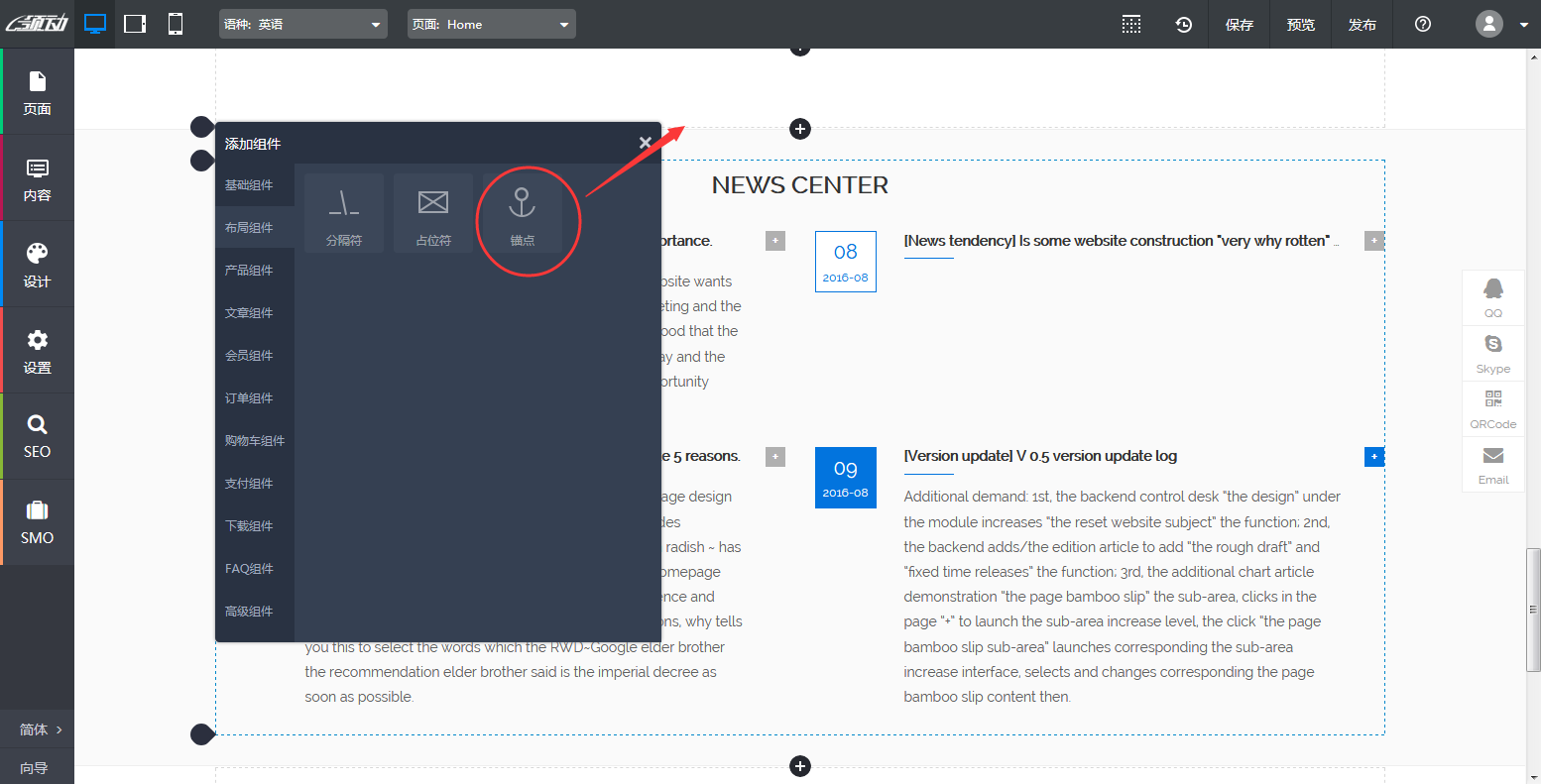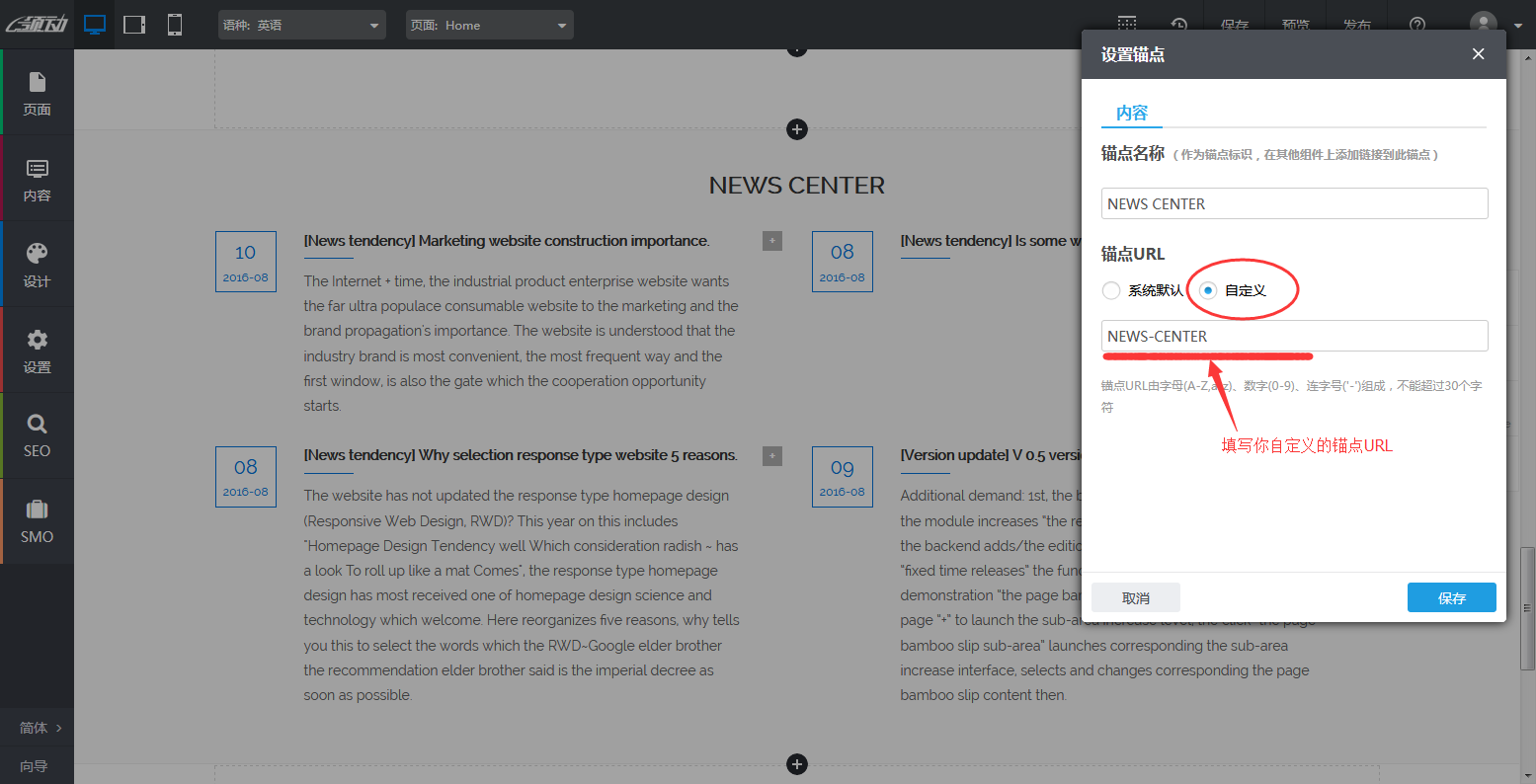 3. Add unbind function for sub-account in employee management
[Application scenario] After the management employee of the website leaves, the account cannot be unboundFor the problems of QQ and WeChat, in the employee management, for the QQ and WeChat that have been bound to the sub-account, a new unbind button has been added.
[Operation Guide] Platform Management \"My Employees\" Click the blue unbind button in the employee operation list that needs to be unbound to complete the unbundling, as shown in the following figure: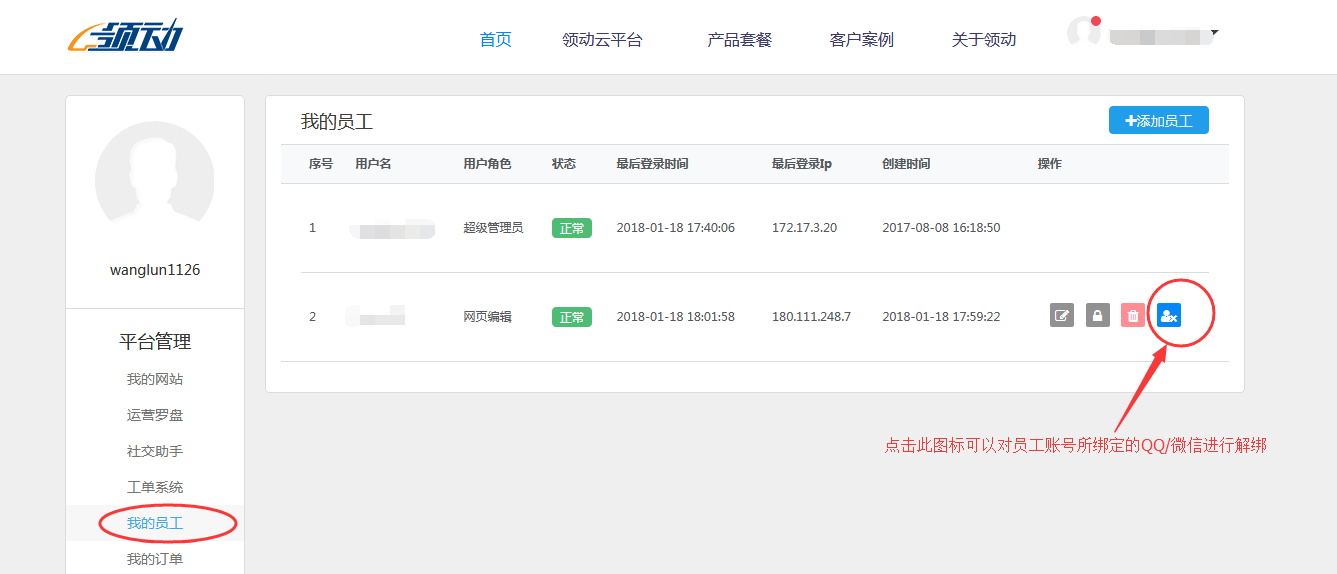 4. Added the paging style color customization function in the scrolling picture component setting item
In the setting of scrolling picture setting item, when the first style is selected in the paging style, the color setting item will appear below, and the user can customize and modify the color of the dot, as shown in the following figure: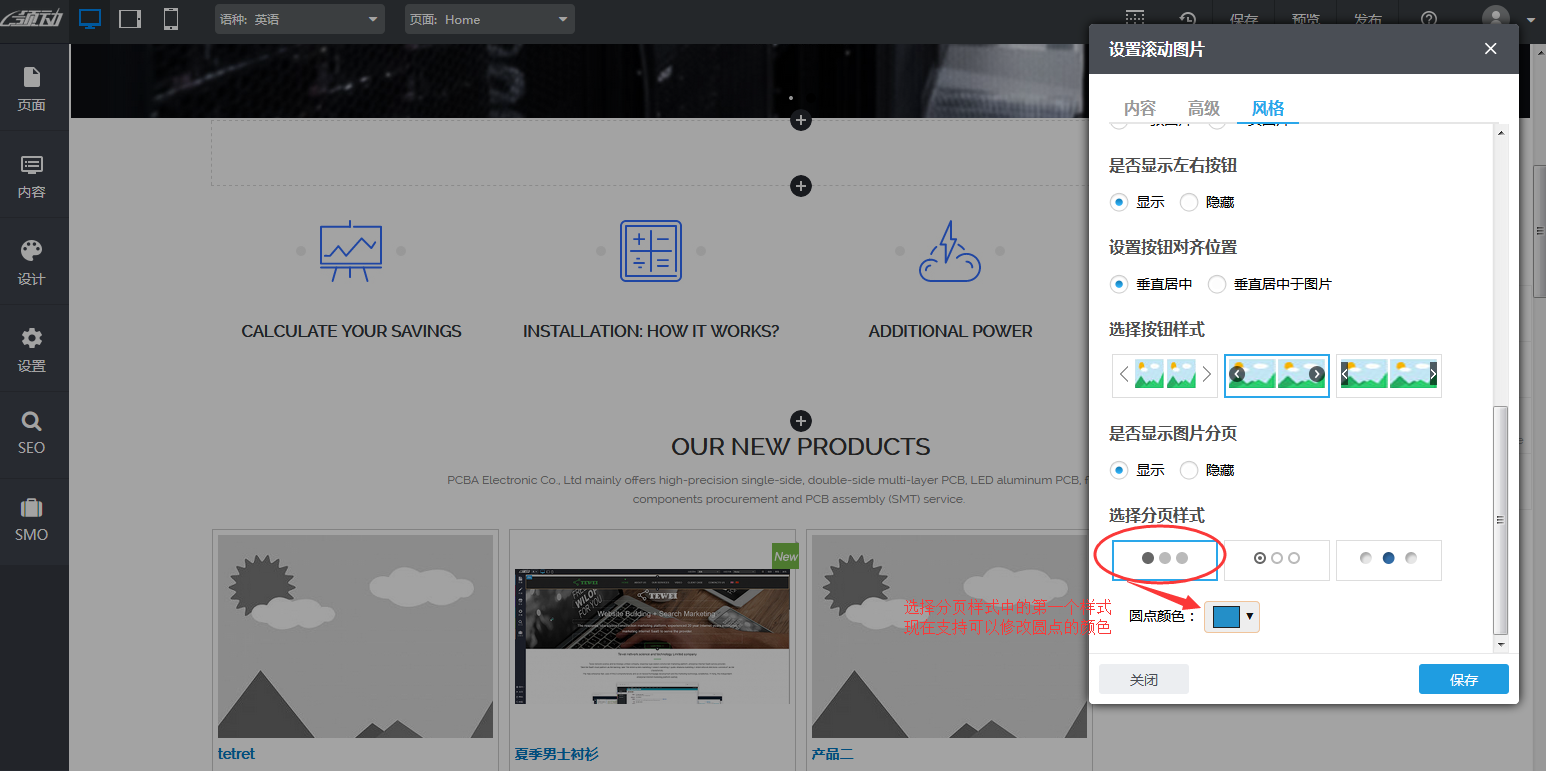 Function optimization:
1. When performing small language translations, a friendly reminder to increase the translation time in the pop-up window will usually be completed within 24 hours;
2. Optimize the display effect of the download list component on the mobile phone. By default, only the file name and download button are displayed on the mobile phone. Click the arrow to expand other information.