[Function upgrade] Added \"Poster\" field in the background article management list | Optimized several functions
Views:0 Author:Site Editor Publish Time: 2018-06-05 Origin:Site Inquire
Hello everyone, we have some new feature updates this week, come and understand now!
new features:
1. Added \"Publisher\" field to the background article management list.
[Application Scenario] When users want to view the employees who posted the articles on the website and judge the seriousness of the employees' work, they can view the publishers in the background article management list and filter and search for them.
[Operation method] Backstage article management-\"Search/filter publishers.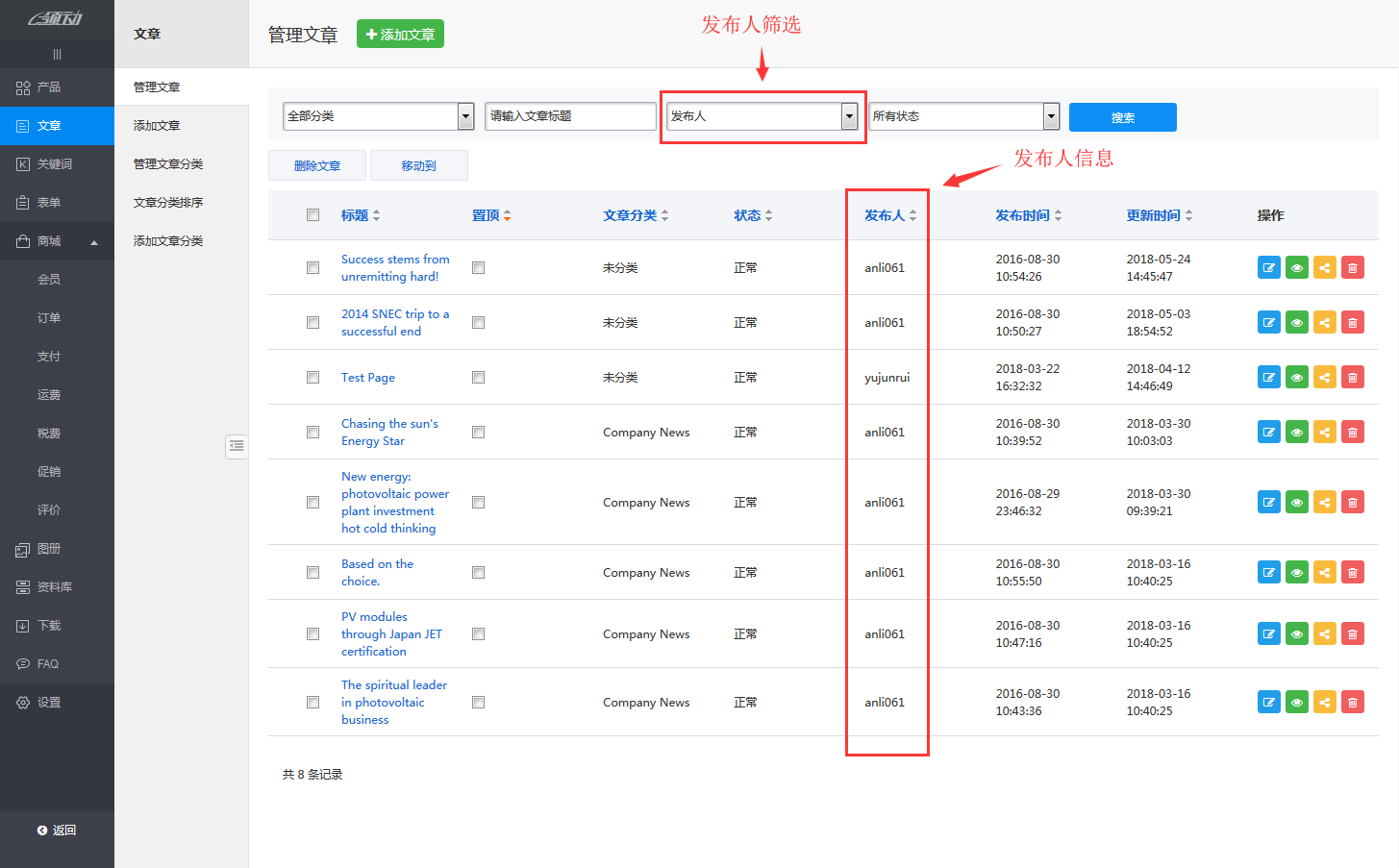 Function optimization:
1. In accordance with the requirements of relevant national laws, the use of Internet services requires real-name account. In order to ensure the normal use of the leading account, the mobile phone number must be bound to the account of the third party logging in to the leading account from today;
2. Optimize the display logic of the product sorting interface. When the website has no products, the bottom operation button is no longer displayed to avoid misleading user operations.