[Function upgrade] Add weekly operation weekly report function | Optimize some functions
Views:0 Author:Site Editor Publish Time: 2017-12-01 Origin:Site Inquire
Hello everyone, we have launched and updated some new features this week. Come and understand now!
new features:
1. New operation weekly report function, the operation data of the website last week will be sent to the main account mailbox bound by the website at 9 am every Monday.
[Application scenario] When you need to analyze and view the relevant data of the website for a week and hope to relatively accurately detect the data of the website, the role of the weekly operation report is highlighted.
[Operation method] You only need to check the operation weekly report in the mailbox every Monday, you can see the data of the corresponding website's page views, visitors, product updates, and articles added last week. More small functions are waiting for you to discover.~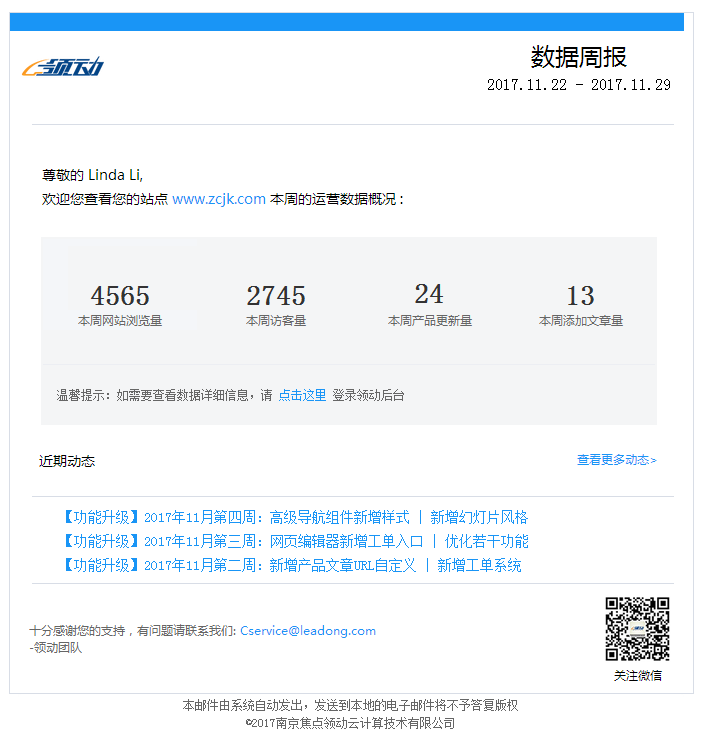 Function optimization:

1. Edit the product and article pages in the background. When you select \"Custom URL\", the URL will be automatically generated according to the product name;
[Friendly reminder] When the custom URL refers to the product name, if a special symbol such as a space is encountered, it will be replaced with \"中横线\" in the custom URL, and the URL uniqueness check will be done when saving, such as judgment Repeat with the existing URL, you will be prompted: \"The current URL has been used\".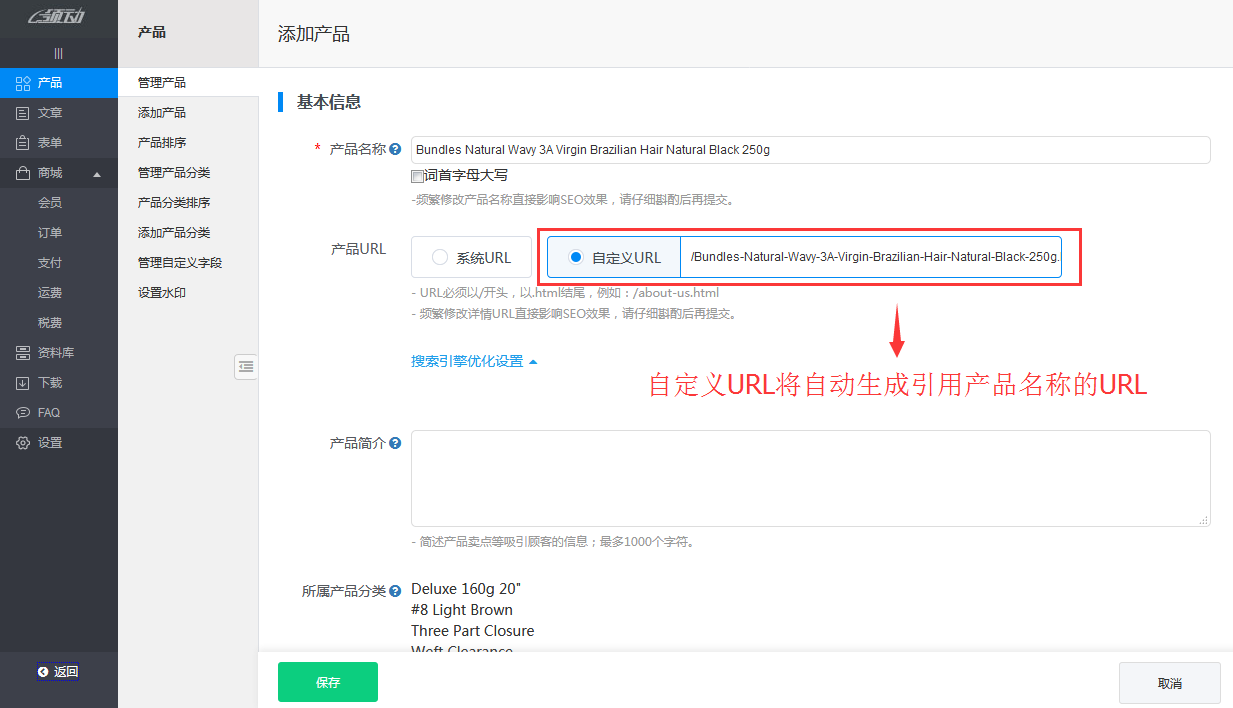 2. The nofollow option is added to the video component in the component library in the web page editor.

In the content settings of the video component, the nofollow option is added. After checking, the search engine will not track this link, which can reduce the weight of the website.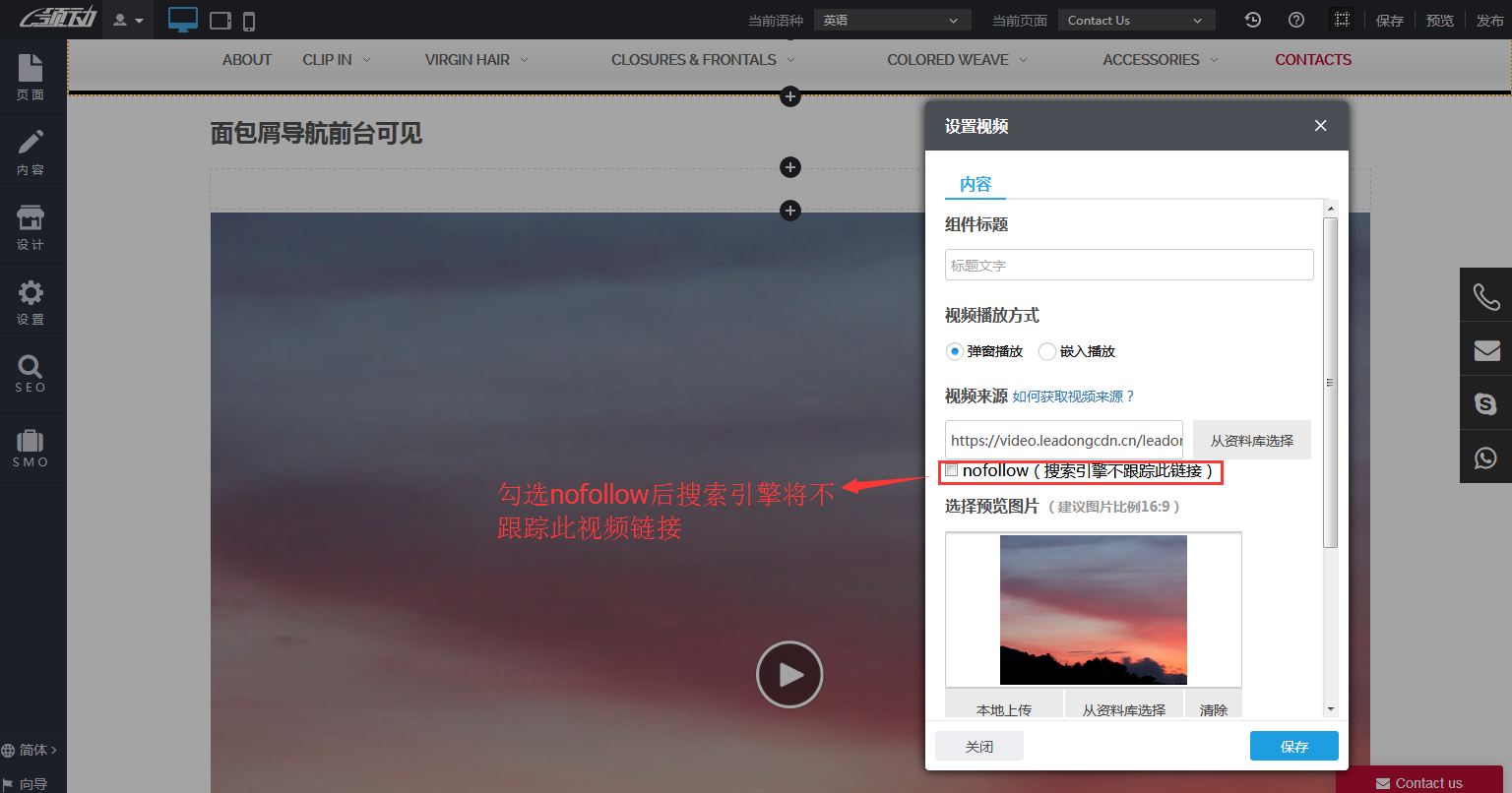 Bug fixes:

1. Fix the problem that the repeated input box cannot be highlighted when the product keyword added in the background is repeated;
2. Fixed the problem that the text compulsory line break in the webpage editor and the foreground do not force line break styles are not unified;
3. Fixed the issue of editing article page, when the article URL is switched from custom to system URL, there is no response.