[Function upgrade] Add multiple styles to the front-end product list | Add a style to the multi-level screening component
Views:0 Author:Site Editor Publish Time: 2018-04-28 Origin:Site Inquire
Hello everyone, we have some new feature updates this week, come and understand now!
new features:
1. A variety of style switching functions have been added to the front-end product list;
[Application Scenario] When there are many products in the foreground of the user and want to provide buyers with a convenient and suitable way to browse products, you can add a display style front-end switching function to the product list component to allow the buyer to switch on the front-end product list with one click. The desired display style.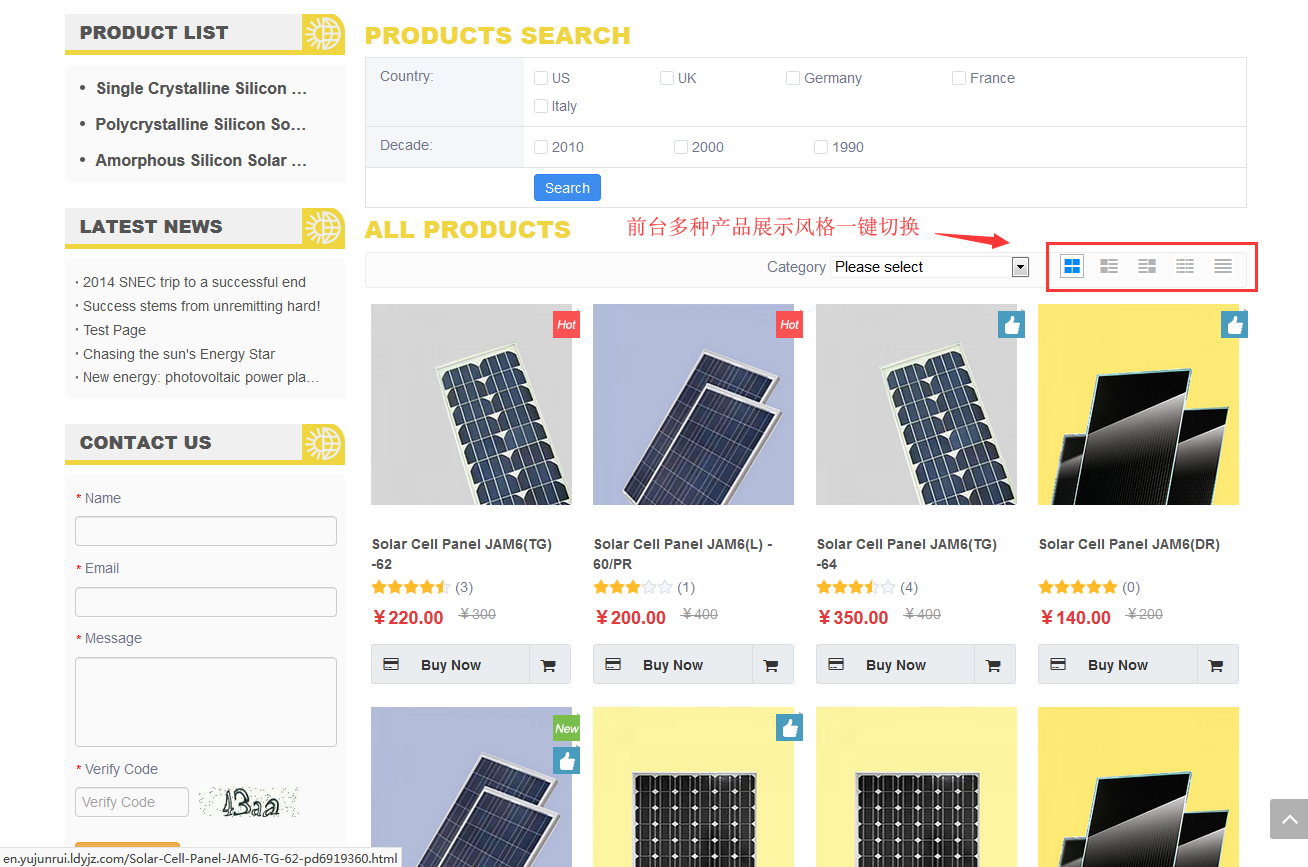 [Operation] Set the product list in the product list component setting ->.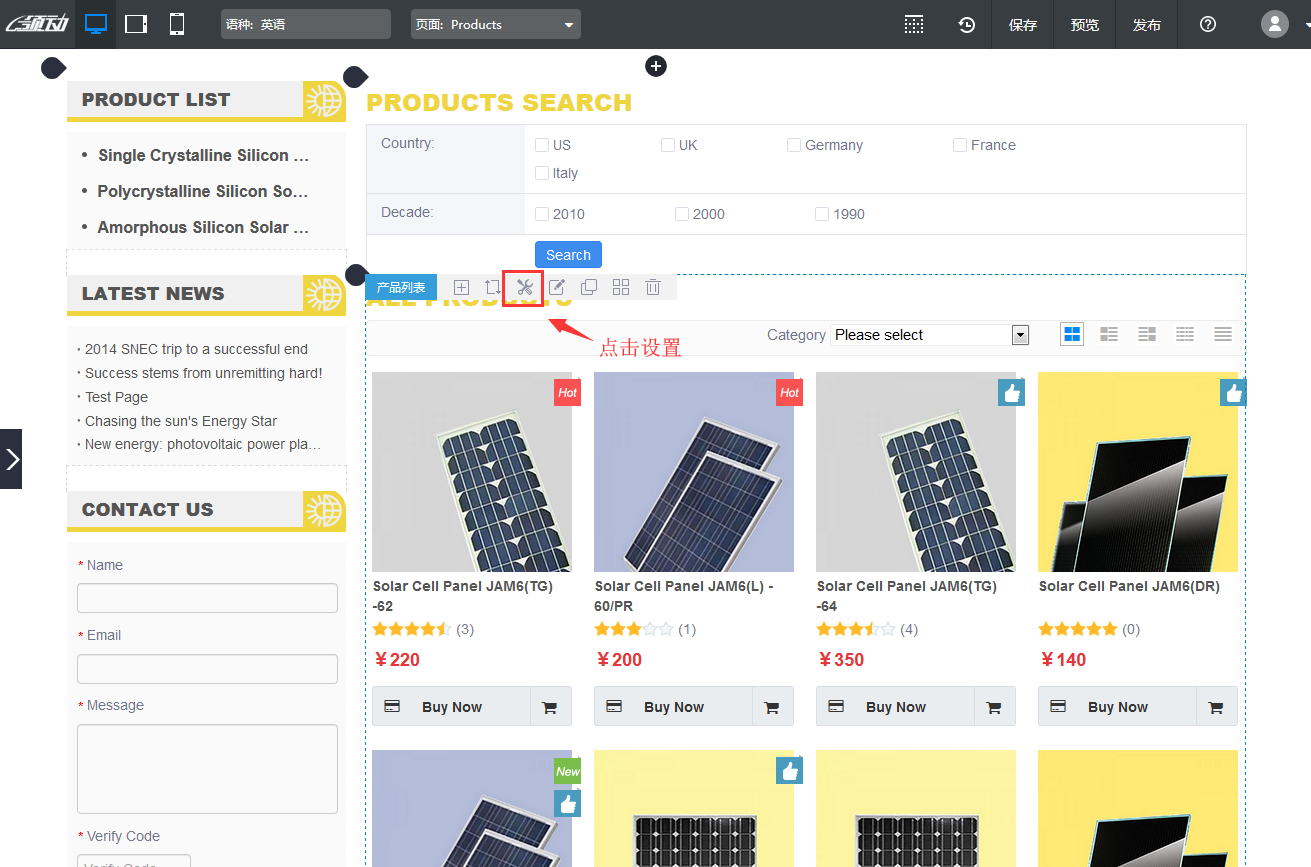 Style-\"Set the product style switch on, check the foreground switch style you want to add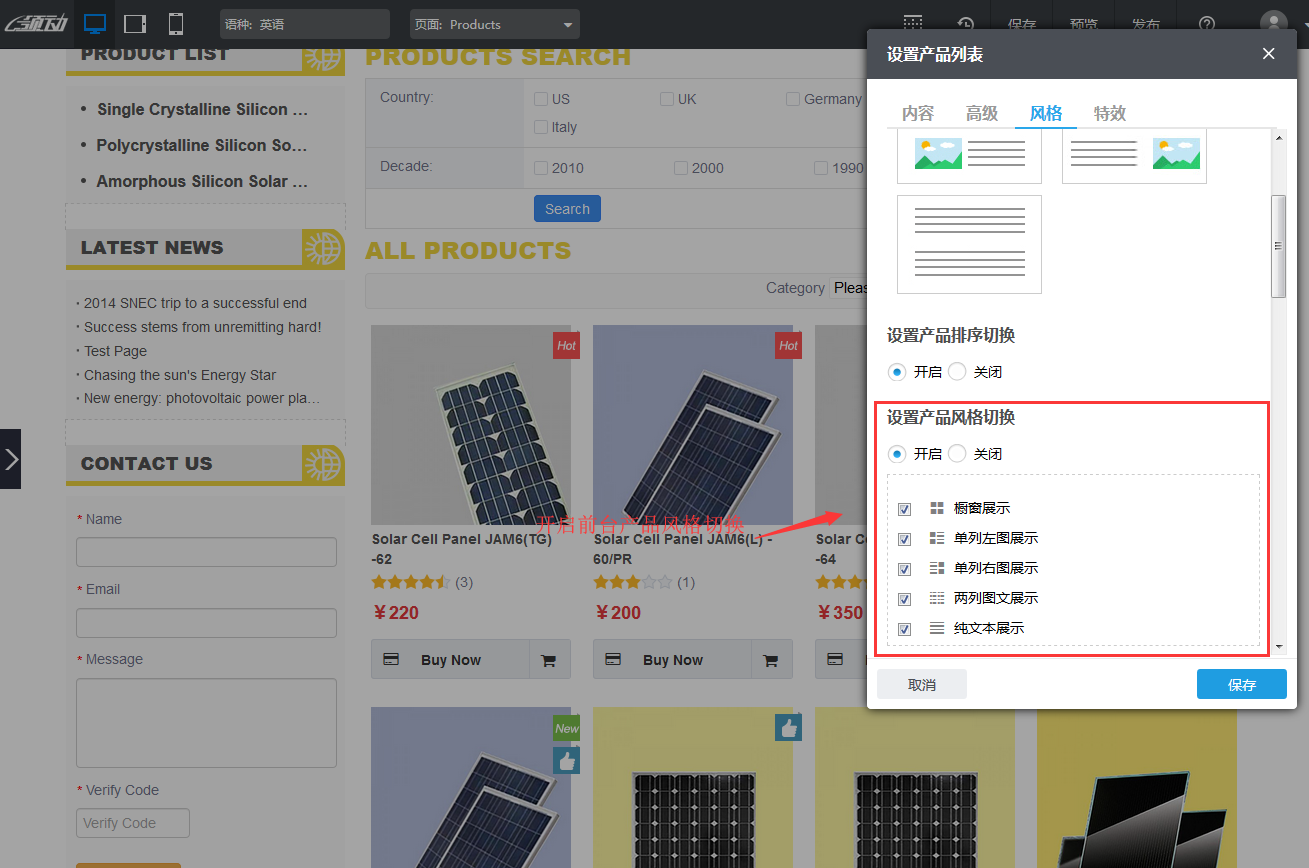 2. A new style is added to the product multi-level screening component;
[Application Scenario] When users add product multi-level filtering components to the product page, they can choose this newly added filtering style, so that buyers can see the filtered conditions intuitively.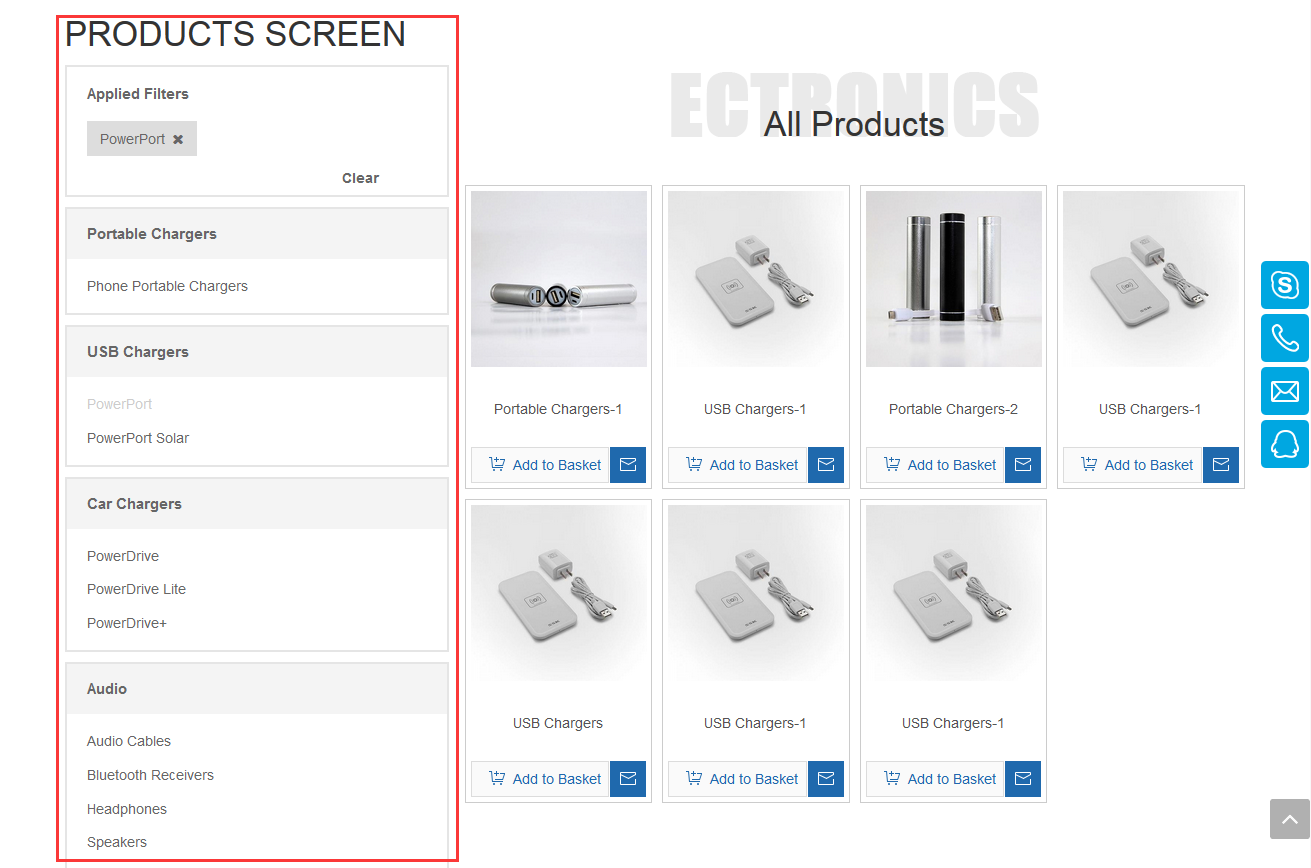 [Operation Mode] Set up the multi-level screening component of the product-\"Set up the product screening.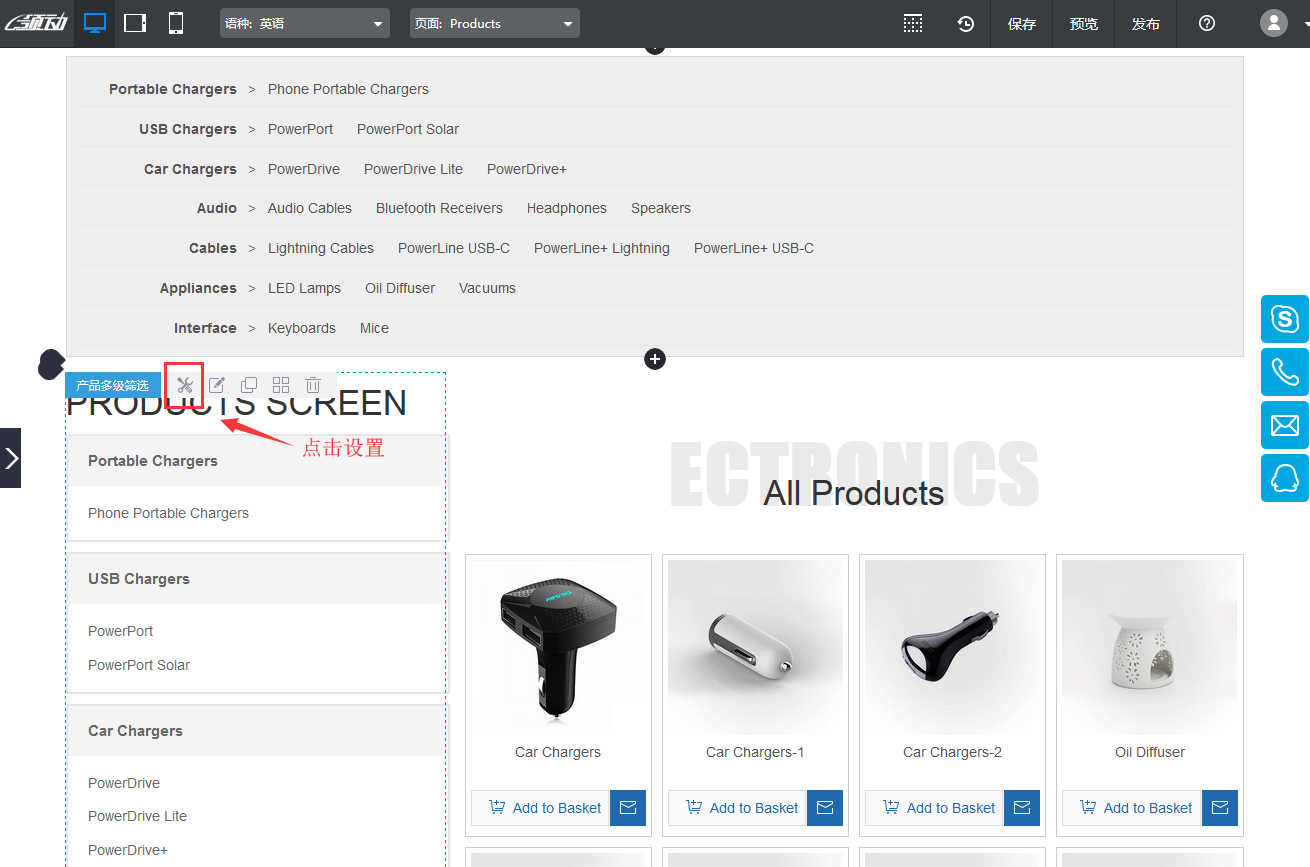 Style-\"Select the display style (new multi-level screening style).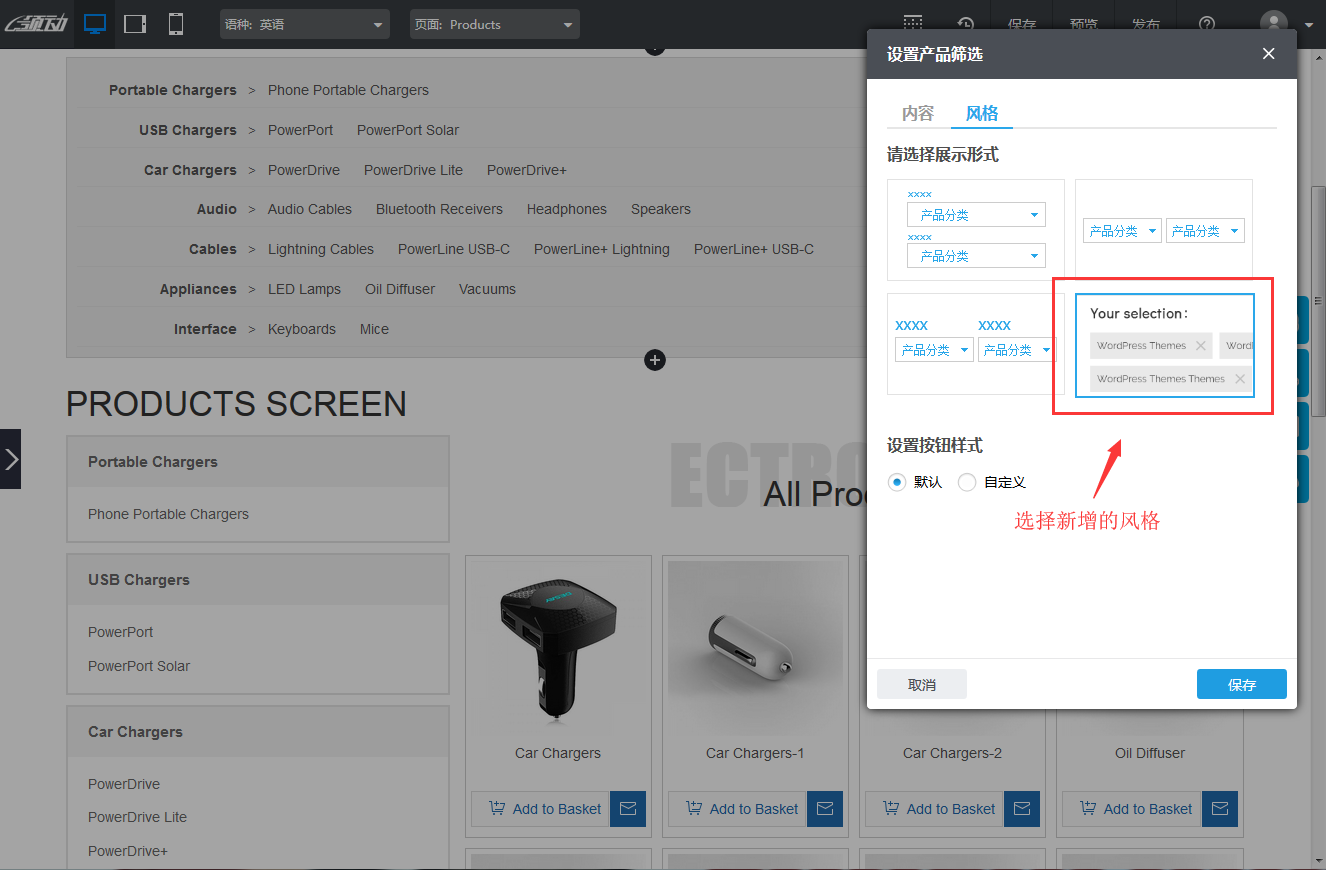 BUG repair:
1. Fix the problem that the background settings -> general settings, button text customization cannot be displayed.