[Function upgrade] Add mobile phone picture enlargement function | Optimize some functions
Views:0 Author:Site Editor Publish Time: 2017-12-08 Origin:Site Inquire
Hello everyone, we have launched and updated some new features this week. Come and understand now!
new features:

1. The pictures in the product details and article details components are added to the pictures. You can click on the phone to zoom in to see the effect of the pictures.
[Application scenario] When viewing the product details, when the user browses the picture on the mobile phone, there is a problem that the picture is too small to view, so it is necessary to support the effect that the picture can be enlarged for viewing when the user browses on the mobile phone.
[Operation method] Find whether to enable the mobile phone picture zoom function in the settings of the product and article components. Check \"Yes\" to turn on this effect. After turning on, click the picture while browsing on the phone to zoom in to view the picture. Welcome everyone Try it~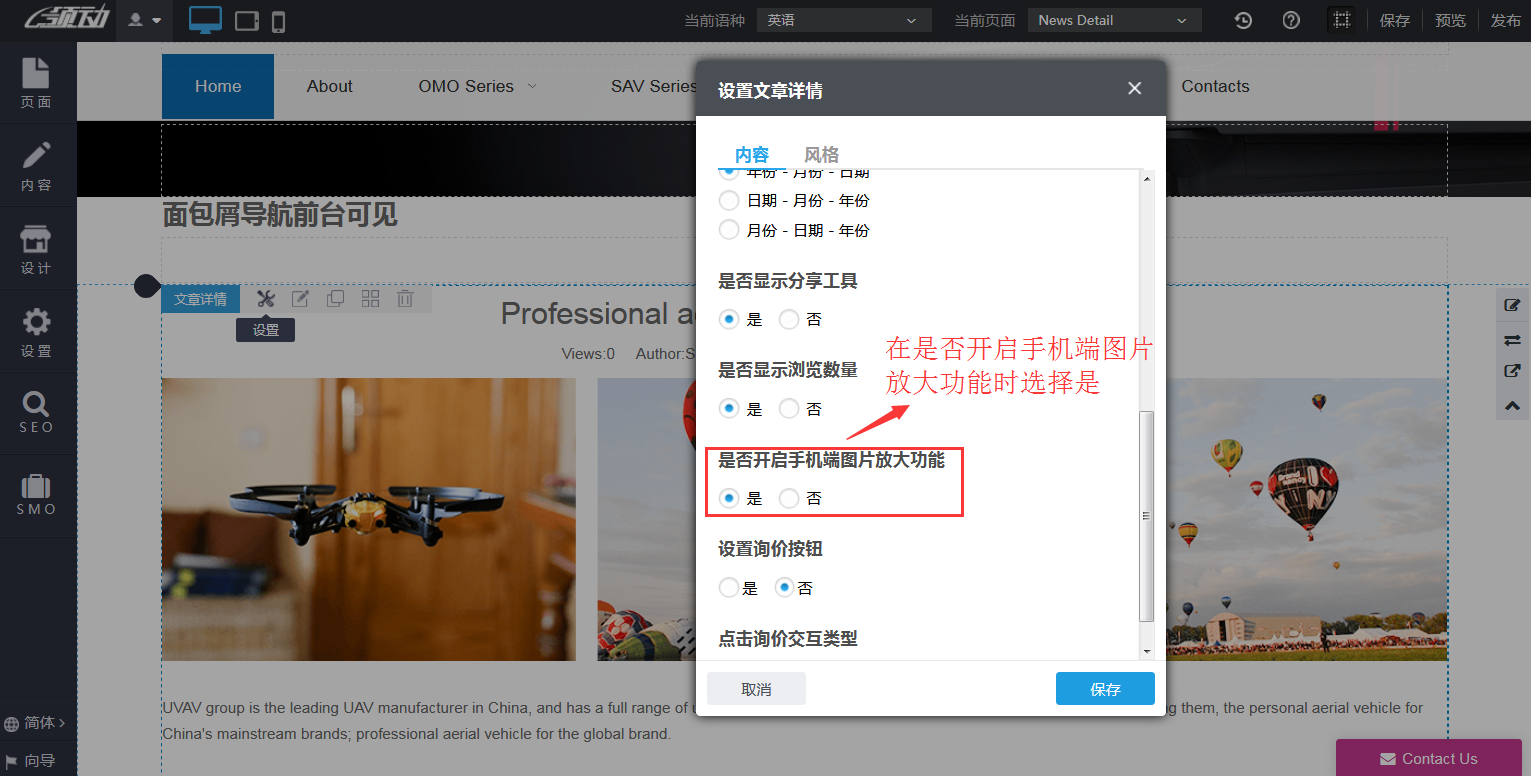 Function optimization:
1. The style of the drop-down menu of the advanced navigation component 3. The style optimization. After the optimization, the secondary navigation menu of the advanced navigation will be consistent with the position of the advanced navigation;
The optimized advanced navigation style is very simple and beautiful. It can not only display the content of the secondary navigation better, but also maintain the consistency of the secondary navigation and the advanced navigation. Welcome to use it~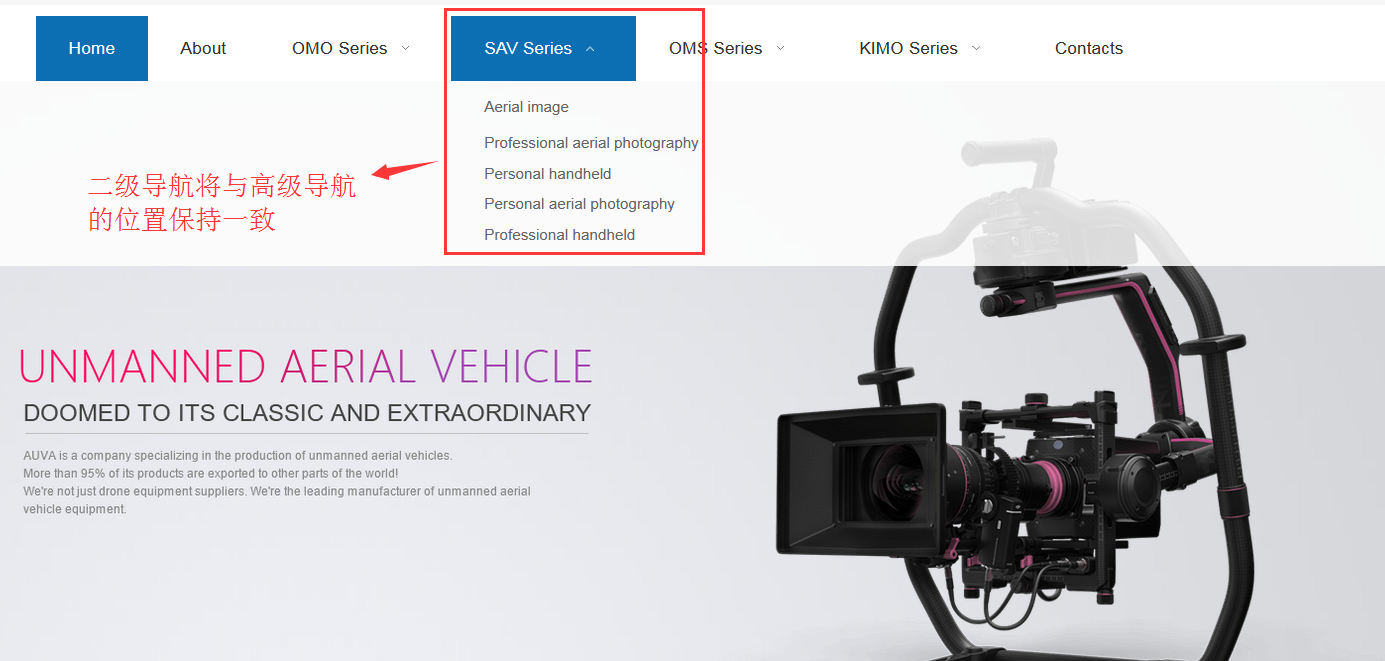 2. BackstagemanagementArticle classification page, when the first-level classification is checked, the system will automaticallyTickThe content under its subcategories;

[Friendly reminder] In order to reduce the time when editing and managing article classification, the selection of the first-level classification and its sub-categories will be consistent. It should be noted that this operation is irreversible, which means that only the first-level classification can be checked. When it is unchecked, its sub-categories will not be automatically unchecked when the first-level category is unchecked.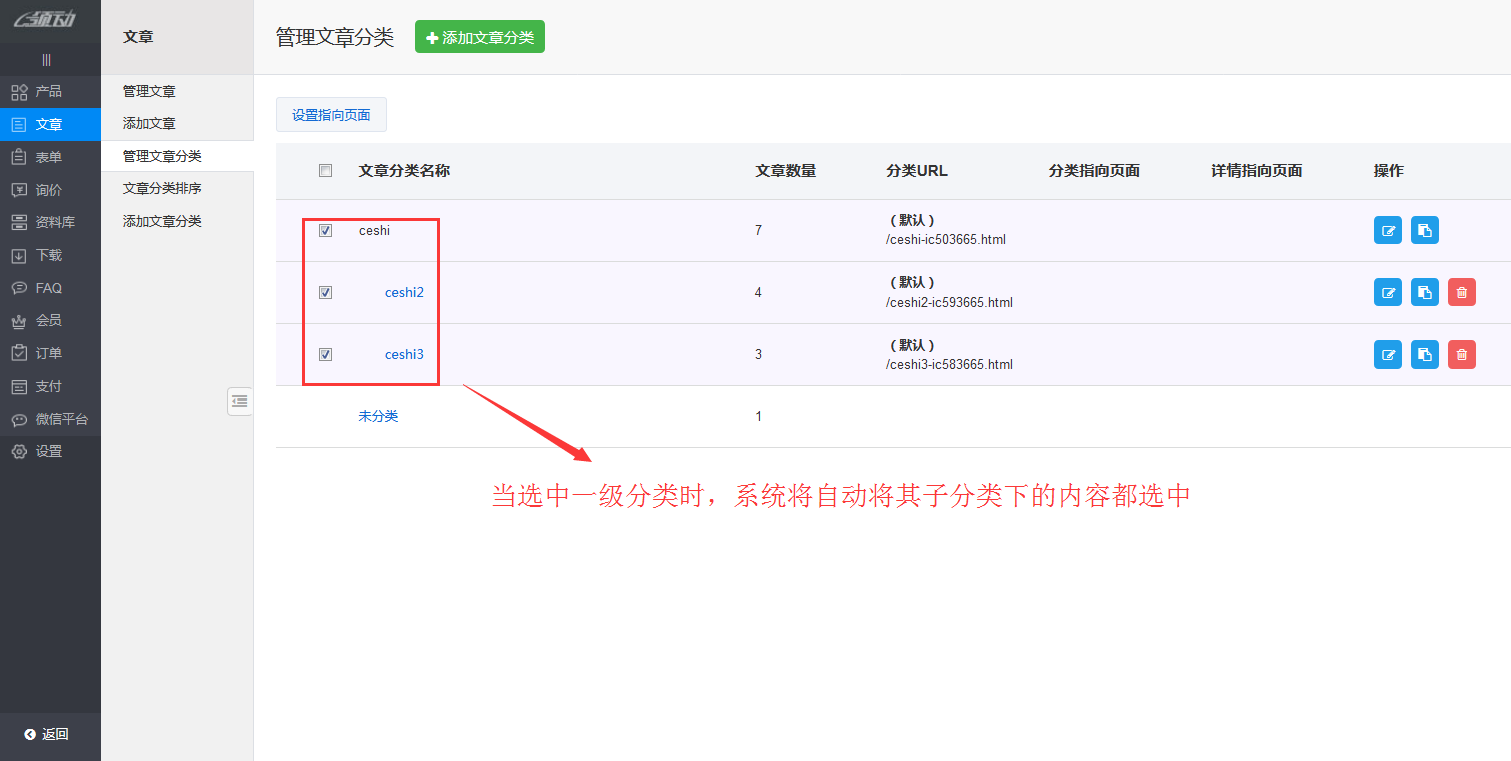 3. The interaction effect of selecting the page theme when adding a page is optimized;
4. Optimize the icon of the second-level drop-down style of advanced navigation, and increase the detailed icon reference size;
5. In the advanced navigation component settings, the single add page button and batch add page button are integrated into one button;
6. A new advanced slide componentSwitchButton style,Removed the toggle buttons on both sides of the advanced slideshow,Highlight the button below to switch pictures.
Bug fixes:

1. Fixed the problem that the product keyword has multiple slashes \"/\", and the 404 problem appears when the front desk accesses the keyword link;
2. Fixed the problem that the button does not take effect after adding an anchor point;
3. Fixed the problem that the lower-level classification cannot be selected after the upper-level classification is selected on the background product classification management page.