[Function upgrade] Add button default and mouse hover style settings for advanced slides | Add an advanced navigation drop-down menu style
Views:0 Author:Site Editor Publish Time: 2018-07-16 Origin:Site Inquire
Hello everyone, we have some new feature updates this week, come and understand now!
new features:
1. The advanced slide component adds the default button style and mouse hover style settings;
[Application scenario] When users want to add personalized buttons in the advanced slideshow, they can use the custom button function to flexibly set the initial style of the button (including the button background, button border, button width, height) and mouse hover Style (including the mouse hover background, button border, button width, and height).
[Operation mode] Advanced slide settings-\"Edit picture layer.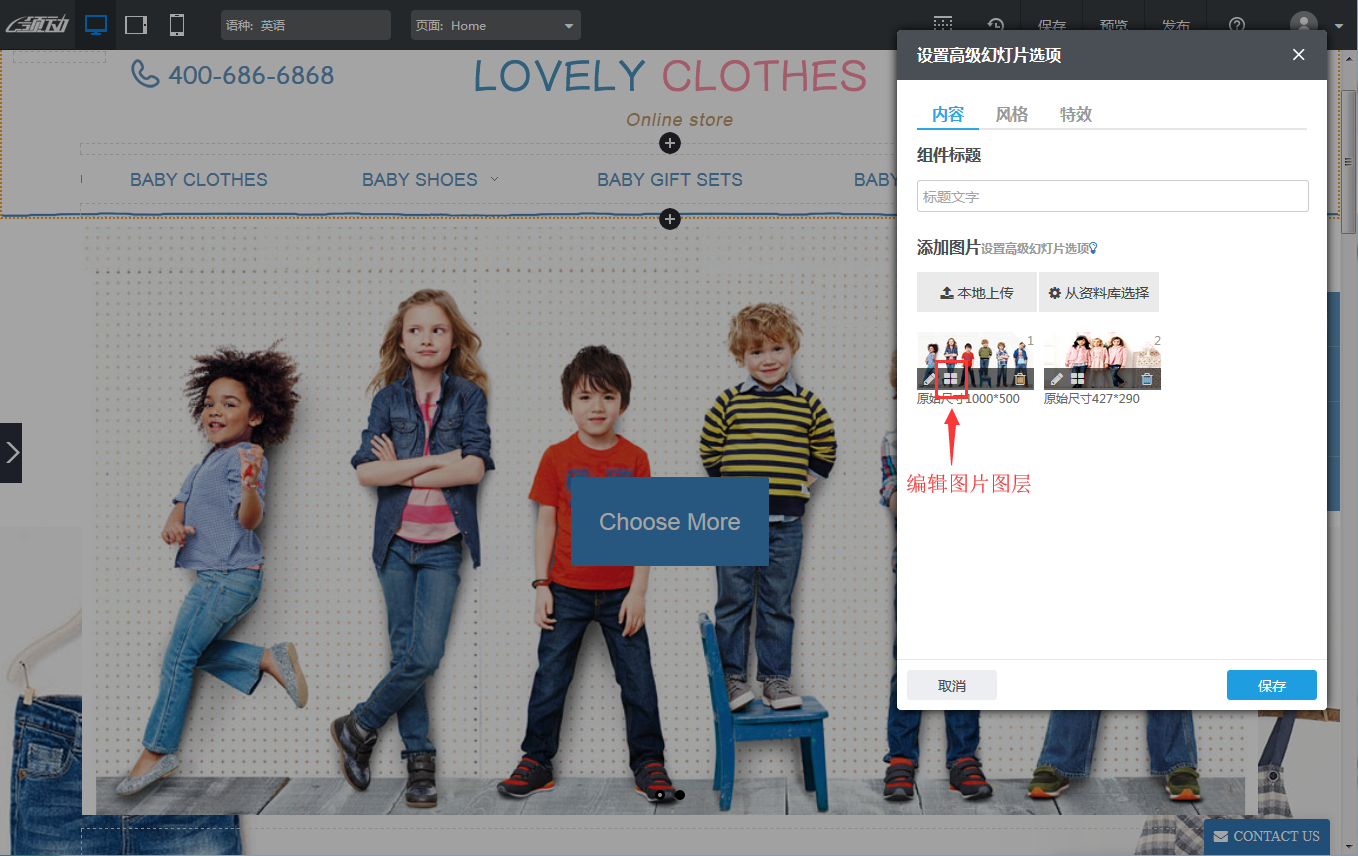 Edit button layer-\"Custom button.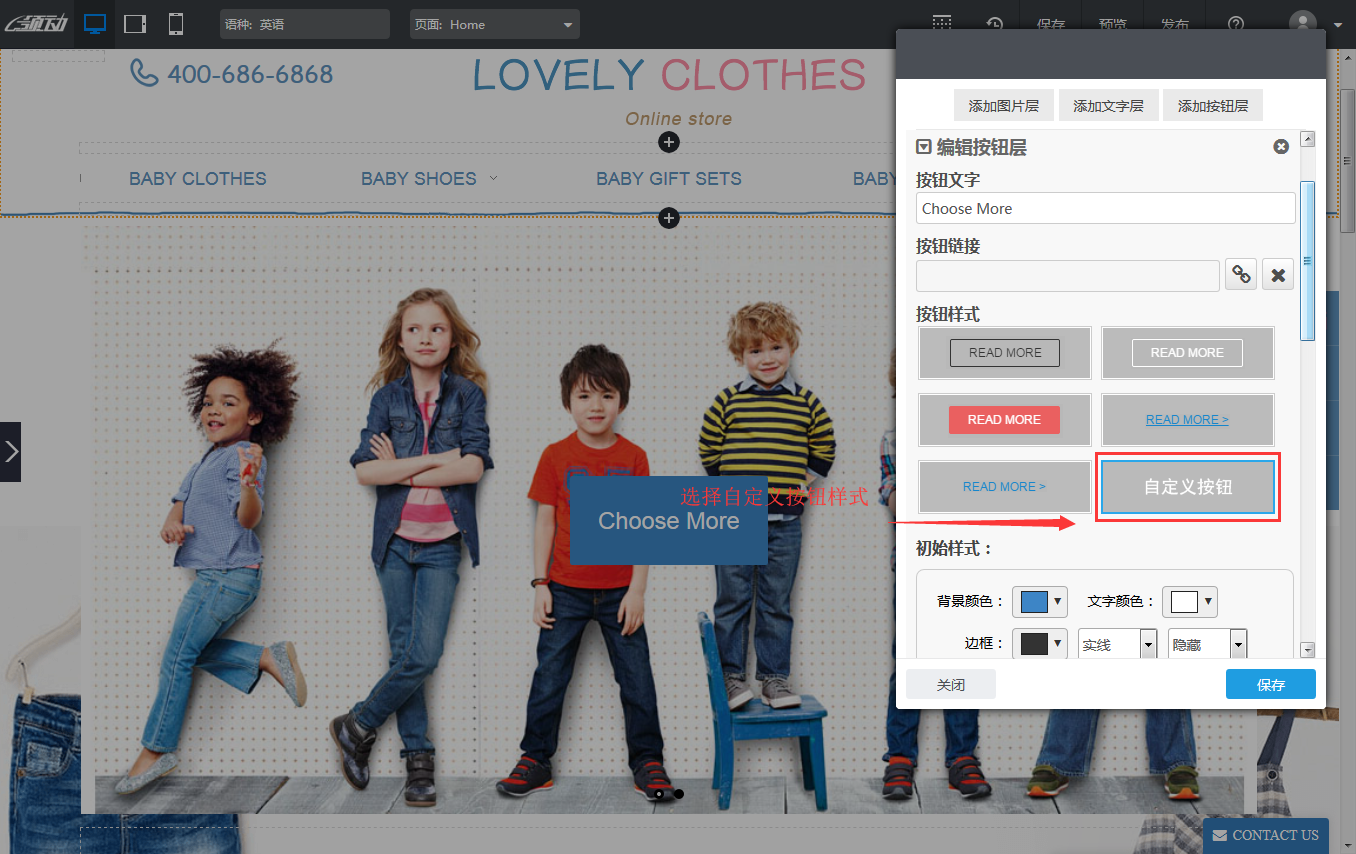 2. A new style of advanced navigation drop-down menu is added.
[Application Scenario] When the user wants the advanced navigation drop-down menu to be displayed in a tiled multi-level menu, the new advanced navigation drop-down menu style can be used to display the multi-level menu in a horizontal tile.
[Operation Mode] Advanced Navigation Settings-\"Style-\"Newly added advanced navigation drop-down menu style.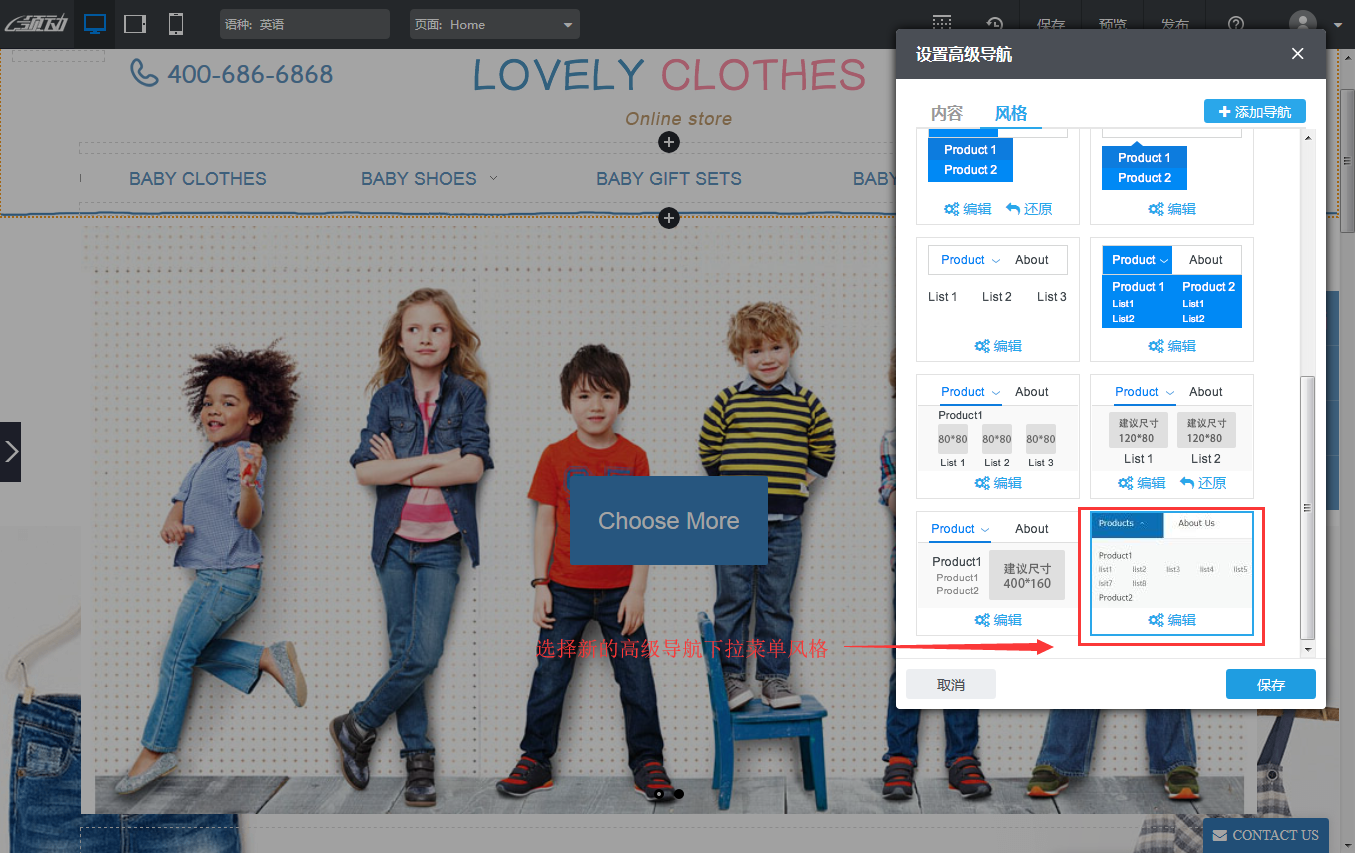 Function optimization:
1. Optimize the style 5 of the advanced navigation drop-down menu, support text line display, and ensure that the navigation text is completely displayed;
2. Optimize the icon style of product search component style three to make it more beautiful in practical applications;
3. Optimize the payment in the mall. After the coupon is used, the order amount is 0. It supports normal order and directly displays the successful payment. There is no need to jump to the payment page to ensure that the customer successfully purchases the product.
BUG repair:
1. Fix the problem that when the navigation added in the advanced navigation component points to the product category, the two cannot correspond after the product category is deleted, resulting in the upload image cannot be successfully saved;
2. Fixed the problem of clicking the save page without adding a category after adding an article category in the background, but the actual addition was successful, resulting in the problem that adding the same name again will prompt that there are duplicate categories;
3. Fix the problem of uploading images according to the recommended image size of the advanced navigation drop-down menu style six, which will eventually cause the image to be stretched and deformed.