Foreign trade those things [the tenth foreign trade salon] (time 2017.11.25)
Views:0 Author:Site Editor Publish Time: 2017-11-21 Origin:Site Inquire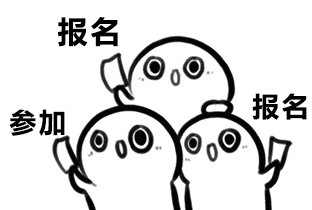 LinkedIn helps companies push the door of the world

time

location

2017.11.25 9:00-12:00

1606, Block C, Internet of Things Building, Xinshi Middle Road, Shijiazhuang

Starring

Speaker

LinkedIn Account Director Andy

Product Manager Daisy

Training

content

1. History of global Internet development

2. Social media development trends

3. LinkedIn business value

4. Choose the promotion activity that suits you

particular

remind

1. Only foreign trade managers and bosses can participate

2. Each company is limited to 2 people

3. When registering, please indicate whether you want to participate in the morning or afternoon class

Cooperation

mechanism

China Credit Insurance, Hebei University of Economics and Business,

Hebei Institute of Technology, International Talent City
【Start of training】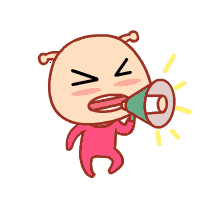 [Everyone, be prepared]
Teacher Daisy used two words to describe how Shijiazhuang brought her: cold and warm. From this point of view, the severe cold weather in Zhuangli can't stop everyone's enthusiasm for training. Afterwards, Mr. Daisy used the new economic normal of \"Internet +\" proposed by Premier Li Keqiang to lead the theme of this training-LinkedIn helps foreign trade enterprises to open the door to the world.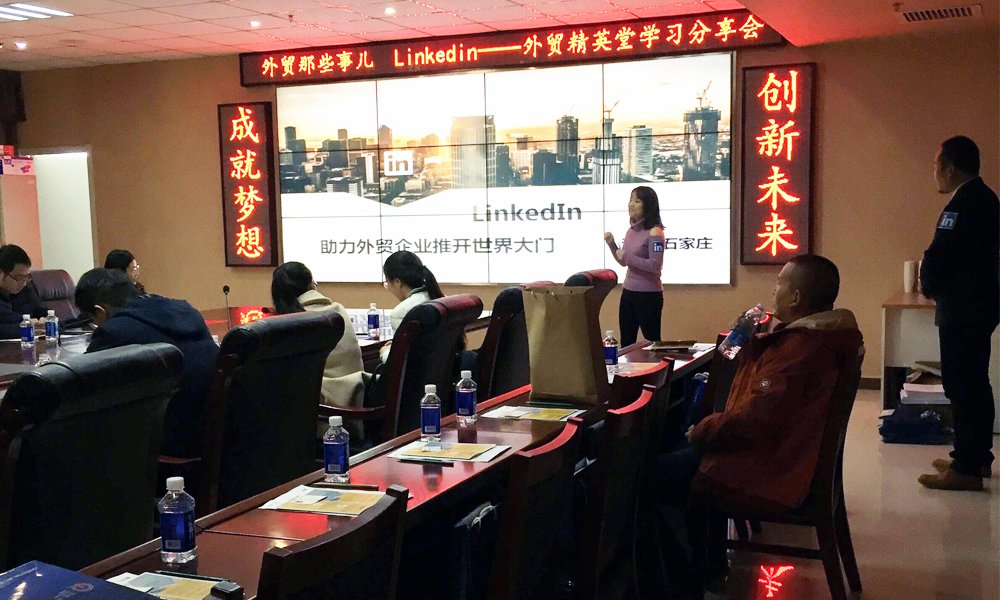 【social media】
From the analysis of the global development history of the Internet and the development of social media in China, Mr. Daisy proposed that social media is becoming the most popular form of marketing. By comparing and analyzing the socialized social platform—Facebook and the professionalized social platform—LinkedIn, it is not difficult to see that LinkedIn as a 2B platform is the best choice for B2B companies.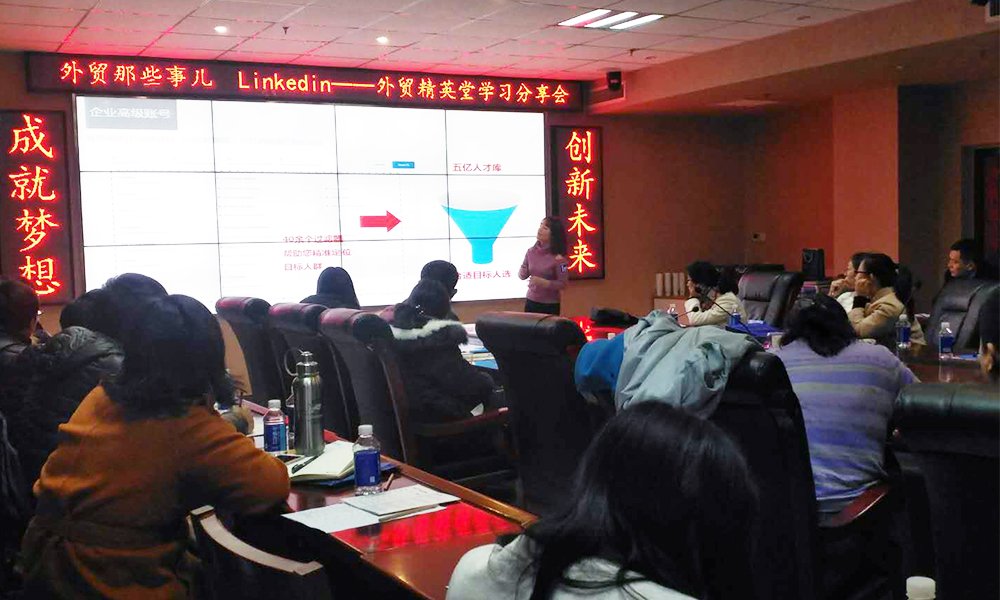 【Introduction to LinkedIn】
Teacher Daisy used F (Facebook) L (LinkedIn) A (Apple) G (Google) to lead LinkedIn's important position: one of Google's four giants.
From the development of LinkedIn, it is not difficult to see that its prospects are very impressive. LinkedIn has 500M+ global users, covering more than 200 countries and regions, and 24 user languages. So far, 500 million professionals have joined. This undoubtedly determines LinkedIn as a 2B platform, which is more suitable for enterprises.
【product description】
Time is the biggest cost for enterprises. When other companies are running fast, do you still want to use a free account to stay in place? Personal accounts and enterprise accounts should be linked and complementary. It is an understanding-trust-transformation Closed-loop relationship.Mr. Daisy introduced from the four dimensions of page composition, company homepage, product area, and promotion activities, and compared and analyzed the characteristics of information flow advertisements, sidebar advertisements, promotion emails, and enterprise advanced accounts.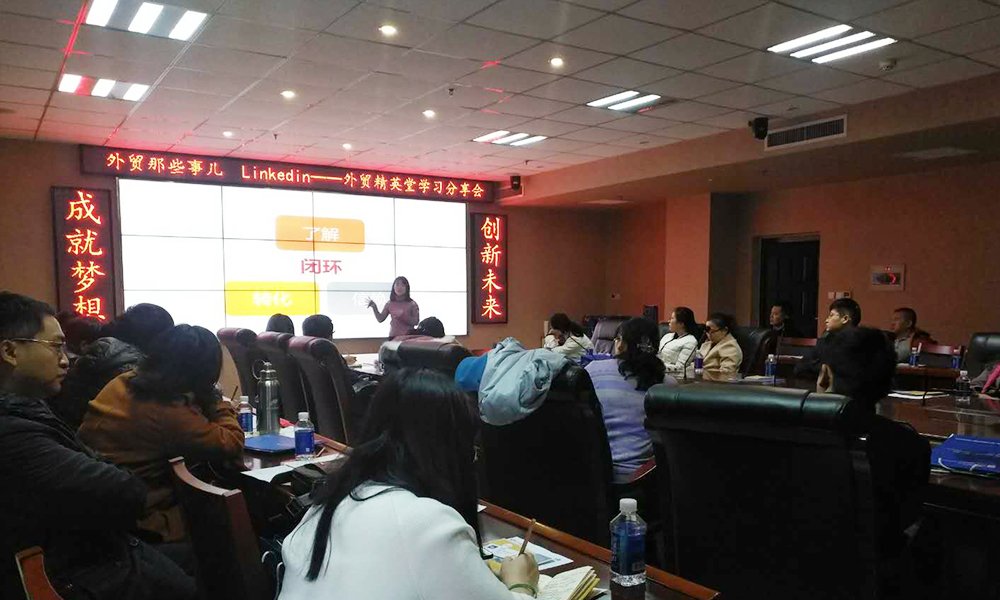 At the request of the participating organizations, Mr. Daisy shared with you the ten principles of advanced content marketing on LinkedIn.
Give some advice on LinkedIn's marketing practice. Finally, Mr. Andy gave targeted answers to the questions you encountered.

Sign up in advance to participate in the next training, and the time will be announced separately, looking forward to seeing you again...