Foreign trade those things [eleventh foreign trade salon] (time 2017.11.25)
Views:0 Author:Site Editor Publish Time: 2017-11-21 Origin:Site Inquire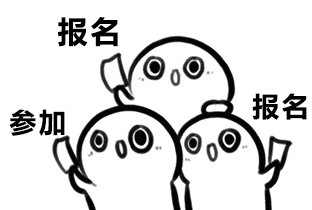 LinkedIn helps companies push the door of the world

time

location

2017.11.25 9:00-12:00

1606, Block C, Internet of Things Building, Xinshi Middle Road, Shijiazhuang

Starring

Speaker

LinkedIn Account Director Andy

Product Manager Daisy

Training

content

1. History of global Internet development

2. Social media development trends

3. LinkedIn business value

4. Choose the promotion activity that suits you

particular

remind

1. Only foreign trade managers and bosses can participate

2. Each company is limited to 2 people

3. When registering, please indicate whether you want to participate in the morning or afternoon class
Everyone, the training begins! ! !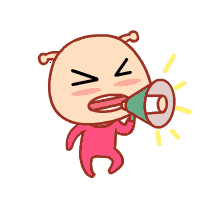 【social media】

Mr. Andy analyzed the global development history of the Internet and the development of social media in China, and concluded that social media is becoming the most popular form of marketing. By comparing and analyzing the socialized social platform—Facebook and the professionalized social platform—LinkedIn, it is not difficult to see that LinkedIn as a 2B platform is the best choice for B2B companies.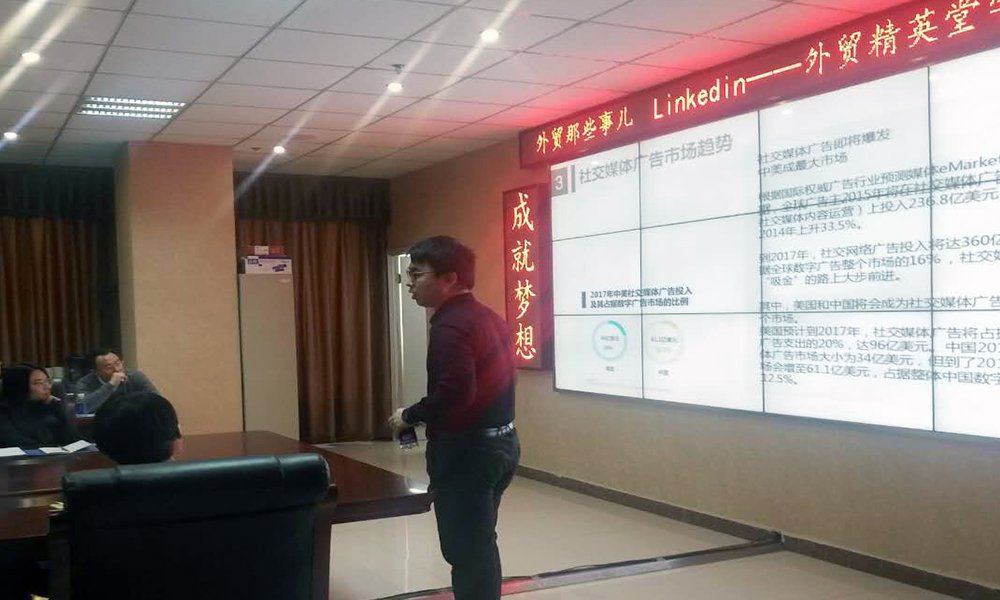 【Introduction to LinkedIn】
From the development history of LinkedIn to the global network map, it is not difficult to see that its development prospects in China are very impressive. LinkedIn has 500M+ global users, covering more than 200 countries and regions, 24 user languages, and so far 500 million professionals have joined. The advantage of having high-quality members undoubtedly determines LinkedIn as a 2B platform, which is more suitable for enterprises.
【product description】
Time is the biggest cost for enterprises. When other companies are running fast, do you still want to use a free account to stay in place? Personal accounts and enterprise accounts should be linked and complementary. It is an understanding-trust-transformation Closed-loop relationship.
Teacher Andy introduced the LinkedIn corporate account from the four dimensions of page composition, company homepage, product area, and promotion activities, and compared and analyzed the characteristics of information flow ads, sidebar ads, promotional emails, and corporate advanced accounts.At the request of the participating companies,AndyThe teacher shared with you the ten principles of advanced content marketing on LinkedIn. Give some advice on LinkedIn's marketing practice. At lastAndyThe teacher gave targeted answers to the questions you encountered.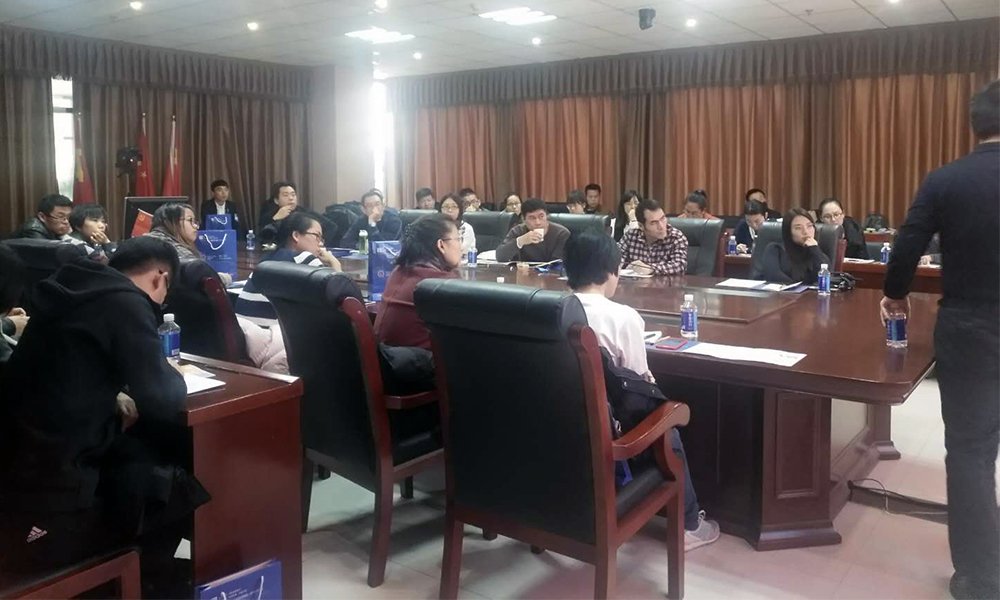 After the sharing meeting, more than 50 companies present at the meeting expressed that they had a leap-forward development from concept to practical understanding of LinkedIn enterprise advanced accounts through this meeting. Business managers say that they will use LinkedIn as their first choice when choosing social media promotion.

Sign up in advance to participate in the next training, and the time will be announced separately, looking forward to seeing you again...