Foreign trade those things [Fifth Foreign Trade Salon] (organization time 2017.8.16)
Views:0 Author:Site Editor Publish Time: 2017-08-09 Origin:Site Inquire
Sunac Media—Foreign Trade [The Fifth Foreign Trade Salon] will be held on the afternoon of August 16, 2017, Shijiazhuang Internet of Things Building 1606, looking forward to your visit!
How will enterprises get out of the marketing dilemma of high investment and low conversion
?
Change the passive destiny of the company \"Living on the ship\" and create the company\"e-commerce carrier\".
\"Build\"base,\"expansion\"channel,\"channel\"upgrade\"base\"value,\"base\"transformation\"channel\"value
first part::LinkedinChoose the right social media for you
the second part:How to usesocial mediaDrainage for the official website
the third part:Under the new situationOfficial website marketing strategy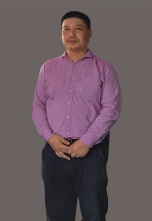 Zhang Yingchun

Founder of Hebei Rongchuang Media Co., Ltd.
Visiting Professor of Hebei University of Economics and Business
Entrepreneurship tutor at Hebei University of Economics and Business
Guest Lecturer in Hebei Business
LinkedIn Instructor
Training location: Shijiazhuang Xinshi Middle Road Internet of Things Building 1606
training period:August 16, 2017 14:00-17:30 pm

City bus:
36, 78, 368 Road Yucheng Community (city vocational education center) station get off westbound 300 meters north, 2nd ring 1 road, 2nd ring 2 west second ring Xinshizhong Road station eastbound 300 meters north

Driving route:
* Shijiazhuang North (West Ancient City) Expressway Exit-Shengli North Street (south)-North Second Ring Road (west)-West Second Ring Road (south)-Huaian Road (east)-Chengjiao Street (south) )-Turn right at Xinshi Middle Road and go north on 300 meters west
* Yuhua Expressway (south) East Second Ring Road (west)-South Second Ring Road (north)-West Second Ring Road South, take the direction of Xinshi Middle Road, turn right to Xinshi Middle Road eastbound 300 meters north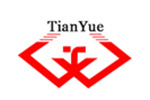 Shijiazhuang Tianyueyi Honesty Trading Company
Before the salesperson reported that after sending the company website to foreigners, the foreigner said that our website is small and deformed, and we are also very puzzled. There is no problem with the website opening. It wasn't until one day that I looked at it with my mobile phone, and I realized that many foreigners used to use mobile phones to surf the Internet. When I was training, I talked about full-screen marketing. I said that I was a responsive website. I tried it after I made it. Mobile phones, computers, tablets The results of the visit are not bad, and there are some unexpected gains. Many keywords have been ranked on the first page of Google, and some high-quality inquiries have also been brought.
---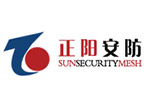 Shijiazhuang Zhengyang Wire Mesh Co., Ltd.
We are a company that has just transformed from domestic trade to foreign trade. Zhao is always a person who pays more attention to the official website, because he does not understand foreign trade and how to promote it. I heard that my friend introduced it on Google and spent more than one hundred thousand a year. The effect is not obvious. In the last training, I listened to the official website marketing ideas to attract traffic and promote conversion. We made an operation promotion plan. The salesperson divided the sub-accounts, bound to the social network, and spent a few months. Nearly 100 keywords have been used on Google. Homepage, I don't know if the effect is the best. Anyway, there are customer inquiries every day, I hope this effect will continue.
---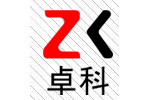 Hebei Zhuoke Import and Export Co., Ltd.
We are a foreign trade company established by the reorganization of Minmetals. When developing customers, we used some old methods used by the old foreign trade personnel. After listening to this new model of foreign trade marketing, we found that it is really good to use Linkedin to develop customers. By setting search conditions, we directly found our target customers and were also key decision makers. We have to say that we have entered the new era of foreign trade. We must strengthen our learning in the future and we cannot let ourselves fall behind.
what are you waiting for? time is limited! ! Hurry up and sign up now