Foreign trade official website operation case sharing
Views:0 Author:Li Zengbo Publish Time: 2017-10-18 Origin:Site Inquire
company name:Hebeixx Import and Export Trade Co., Ltd.
product type:Search Engine Operation Solution
Language: English
The platform style is mainly green, highlighting the theme,Banner advertising space clearly expresses the company's core selling point products. In addition, key products are also highlighted in the navigation position, which is convenient for target customers to click and understand the products directly.

What customers did before us wasResponsive foreign trade website. Since the website has not been reasonably optimized and implemented since the beginning, the websiteThere are a lot of invalid keyword rankings,No visits and enquiries。client在April 2017Signed on the 30thUpgrade to our search engine marketing platformOperationProgram(Foreign trade website operation),After we have fully communicated with customers,websiteFrom structure, marketing thinking,The SEO strategy and many other aspects have been adjusted so thatAll data has been greatly improved.Since the operation,We communicate and cooperate closely with customers, and carry out careful and thoughtful training for customers.The other party has only one foreign trade staff to cooperate with each other to take a product or article every day, article10 keywords were quickly included, and the ranking of keywords rose rapidly, covering google,yahoo, bing ,aol, askMajor Englishsearch engine.
1.Indexed byRankVariety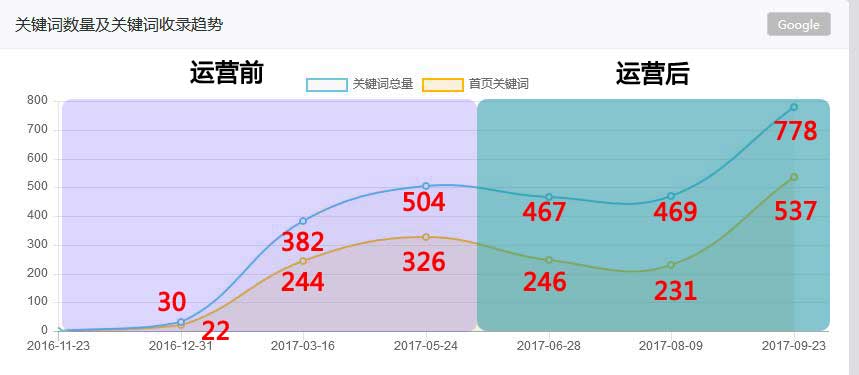 websiteadjusted3 months,effectiveKey wordsInclusion rankingThe number has increased substantially. Google includedMore than 2000 keywords, including ranking keywords778, Of which products ranked in the first two pages of Google have accurate keywords654,Among them, the top ranking keywords reach537,You can easily view the specific ranking of each keyword and Google snapshot in the system operation compass. Receive visitors every day1-2 inquiry emails
After operating adjustments,Daily reach100-150Effective visits, the duration of the user's visit to the page remains at2minuteabout, The page bounce rate is only0.34%, effectively catching visitor users, visitors are all over the world, and the number of inquiries on the website has been greatly improved!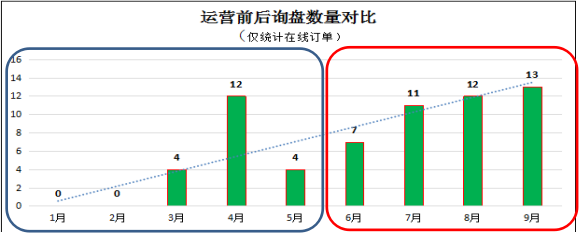 Special note: Inquiry sources include online communication, email, telephone, fax and online orders. This data only counts one item of online orders
Four, follow-upLifting plan
1.Small language search drainage(Can be purchased)
2.Keyword assistant(Can be purchased)
3.B2B2C platform drainage(free)
4.Social media streaming(free)
5.Intelligent analysis of global deployment(Can be purchased)
6.VR panoramic marketing(Can be purchased)
This article mainly shares the success data, why can you achieve such good results, interested friends can contact me to communicate 18032756353