Foreign trade documentary skills
Views:0 Author:Site Editor Publish Time: 2016-07-16 Origin:Site Inquire
1. Selection method: Use the method of asking questions to give your customers room for choice. For example: \"Do you want white or red?\", \"Do you see delivery in the morning or delivery in the afternoon?\" and so on.
2. Start with simple questions: Don't let customers make any decisions at once, such as letting them answer \"Are you ready to place an order?\", starting with simple questions, you can ask like this: \"You want to match it Where is it installed?\", \"What color do you want?\", \"How big are you wearing?\" and so on.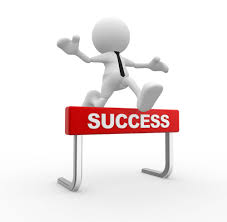 3. The method of soliciting opinions: Sometimes we are not sure whether we should solicit orders from customers. We may not be sure whether we have correctly observed the customer's purchase signal. At this time, you can use the method of soliciting opinions, for example: \"If we can solve the problem of this color material, do you think this solves your company's problem?\" This method is to solicit customers in an environment without any pressure. Order. When you can get a positive answer, then you can fill in the order.
4. Suspense method: This method is to tell customers that they will rise at any time, and if there is no problem, place an order early. Never avoid: \"Thank you for your order, I thank you for it.\"
5. Direct method: directly ask the customer, for example: \"So I helped you place the order?\", \"Then I wrote down the specifications of the goods for you.\"
6. Supervision Act: Tell customers: \"The demand for this batch of goods is very large now. If you do not place an order now, I can not guarantee that it will be in stock by then.\"
We must learn to understand customers, learn to figure out the psychology of customers, meet their needs, and happily complete orders.