Foreign Trade Enterprise Website Flow Improvement Manual
Views:0 Author:Site Editor Publish Time: 2016-08-04 Origin:Site Inquire
As we all know, foreign trade companies need to increase the flow of corporate websites to obtain customers, which is the core of foreign trade companies to build websites. Many methods for companies to increase website traffic are messy. Sort out the common methods and hope to help everyone.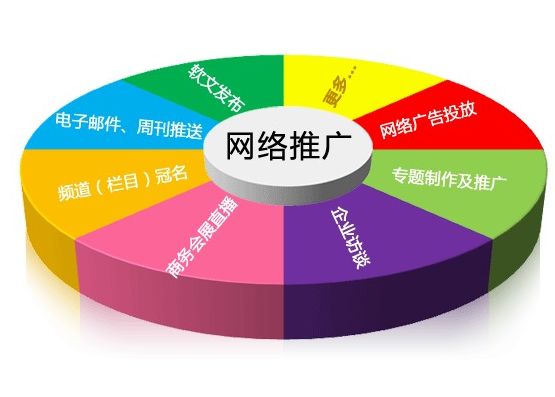 1. Website Planning
The high traffic of the website depends on the construction of the website. A good website construction can quickly increase the traffic and keep customers on your website. In the construction of a website, domain name selection, website theme, website layout, website hue, website graphics, website keywords and code optimization, etc., need to be simple, friendly, accurate and effective, convenient and smooth, fascinating, everything is aimed at serving customers . Ensuring website browsing speed is also a necessary condition for increasing website traffic. No one will wait for a website that loads slowly.
Second, platform promotion
Good wine is also afraid of deep alleys, and good website construction still needs to be promoted. Through the platform to promote their own company's website, you can quickly increase traffic. You can use website celebrities' microblogs and blogs to promote your website and attract visitors to increase traffic. You can also publish some good soft articles through WeChat, Tieba, and forums to attract attention and promote your own corporate website. In the process of platform promotion, the website can be promoted through the high popularity of celebrities, or the company can develop its own account promotion website. The specific choice depends on the company's investment.
3. Search engine promotion
Search engine promotion is an important way for corporate website promotion. To a certain extent, platform promotion will promote search engine ranking optimization. Search engine ranking promotion is divided into free promotion of SEO and bid ranking SEM, both of which can improve website traffic. SEO improves the ranking of search engines by updating the content of the website and publishing original, high-quality articles on the website. SEM is a direct paid promotion on the search engine platform, and the website content needs to be updated regularly, but the ranking is generally high. SEO and SEM are not used separately, the two can be used in combination, generally decided according to the financial status of the enterprise.
4. Outer chain construction
Outer chain is a commonly used method in enterprise promotion. It publishes the outer chain of its website on various platforms and foreign trade forums to increase the entrance to the website. And it can exchange external links with partner websites for promotion. External chain promotion is indispensable, and various benign external chains can be added to increase website traffic.
V. Forced promotion
Forced promotion is an affordable means of website promotion, but forced promotion may damage the corporate image and reduce the level of the enterprise. Forcible promotion includes platform-type viral marketing, image viral marketing, use of software promotion, client-side bundling, user-bundling, etc. Although the short-term benefits of forced promotion are very good and the website traffic increases rapidly, it is not conducive to the long-term development of the enterprise. It is a practice that breaks the potential of the enterprise and is not recommended.
There are various ways to promote the website of foreign trade enterprises, but the overall system is unchanged. The promotion of foreign trade enterprise websites is systematic and requires a complete promotion system, and various promotion methods are coordinated, not single. Recommend that enterprises carry out website promotion or turn to professional website promotion enterprises.