Features and advantages of online social platform marketing
Views:1 Author:Site Editor Publish Time: 2016-08-17 Origin:Site Inquire
 Social network marketingThe core is relationship marketing. The focus of socializing is to build new relationships and consolidate old ones. Any entrepreneur needs to build a new and powerful relationship network to support the development of his business.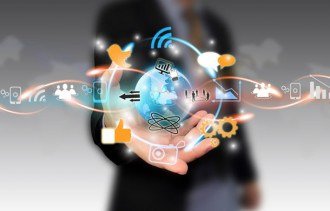 Its characteristics are:
First, facing the consumer group directly, the target group is concentrated, the publicity is relatively direct, and the credibility is high, which is more conducive to word-of-mouth publicity.
Second, the atmosphere creates and sells with less investment and quick results, which is beneficial to the rapid return of funds.
Third, it can be used as a means of general publicity, or it can organize special publicity for specific targets to carry out key publicity.
Fourth, directly grasp consumer feedback information, and promptly investigate and adjust propaganda tactics and propaganda directions in response to consumer needs.
Its advantages are:
First, quasi-targeted customers.
Second, the interactive characteristics of social media can shorten the distance between enterprises and users.
Third, the big data feature of social media can help us conduct public opinion monitoring and market research at low cost.
Fourth, social media has given companies the power of low-cost organizations