[Feature upgrade] Good news! Leading the launch of VR panorama display function
Views:0 Author:Site Editor Publish Time: 2018-05-14 Origin:Site Inquire
Hello everyone, we have some new feature updates this week, come and understand now!
new features:
1. Lead the launch of the VR panoramic display function, provide panoramic shooting services, and support you to add scenes and product hotspots through the VR panoramic editing background, 360 display enterprise and product information;
【Application scenario】With the development of VR panorama technology, it brings changes in marketing promotion from passive acceptance to active interaction. The uniqueness and novelty of panoramic marketing's immersive experience, active interaction, etc. have brought more users' attention, and the sharing with near zero threshold brings easy sharing and effective dissemination of marketing events. Leading the launch of the panoramic VR function at the right time, coupled with the product display embedded in the panoramic view, creates an immersive interactive marketing space for enterprises anytime, anywhere \"visit the scene\".
【How to use】
(1) Because the VR panoramic function requires professionals to take panoramic pictures, please contact your customer consultant to consult VR panoramic shooting services;
(2) After shooting the panorama, the staff will help you upload the panorama to the background, as shown in the screenshot below: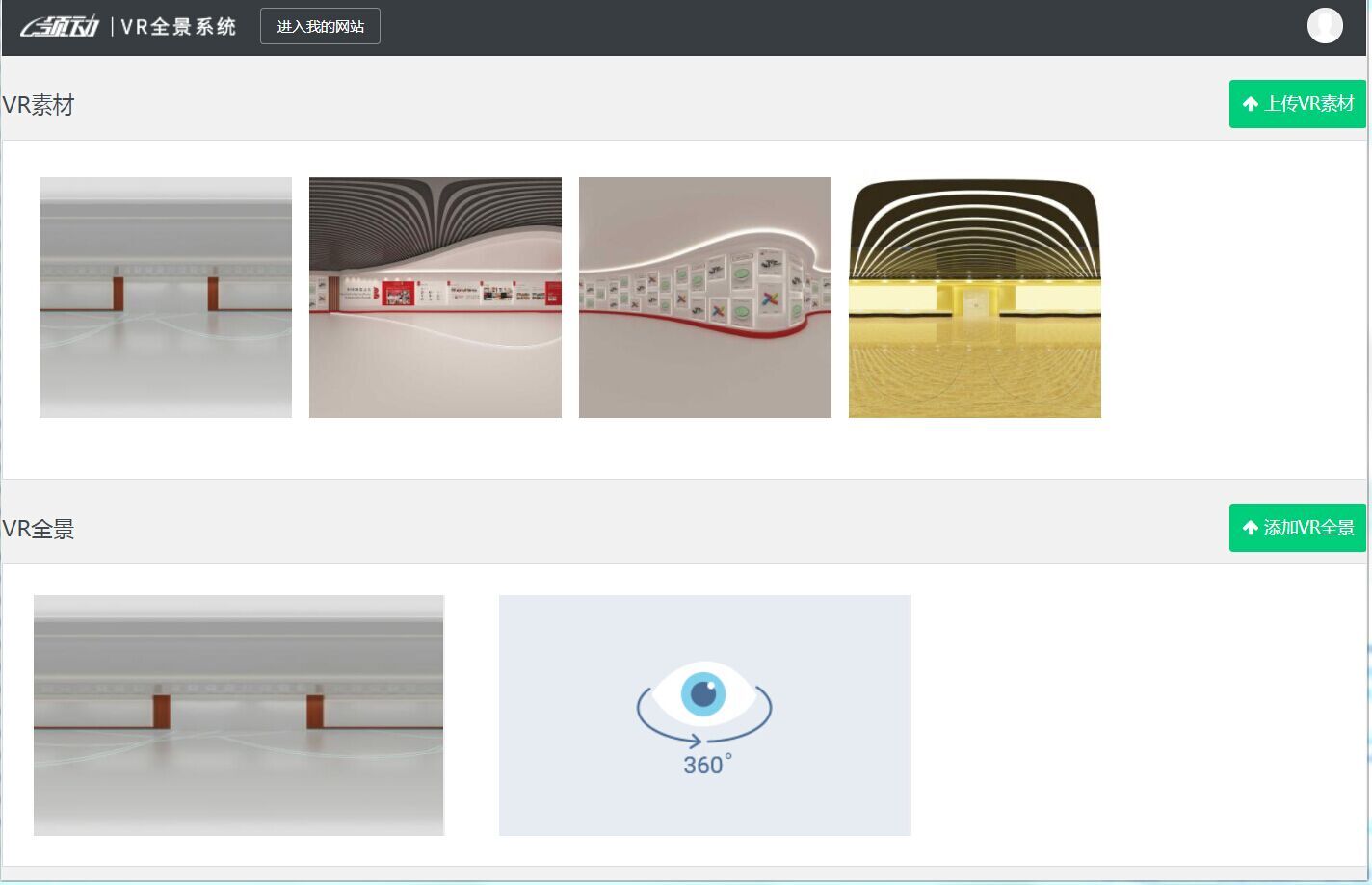 (3) After uploading the panorama material, you can edit each scene. Different scenes can promote different product information, and then add scene switching hotspots between multiple scenes, as shown in the following screenshot: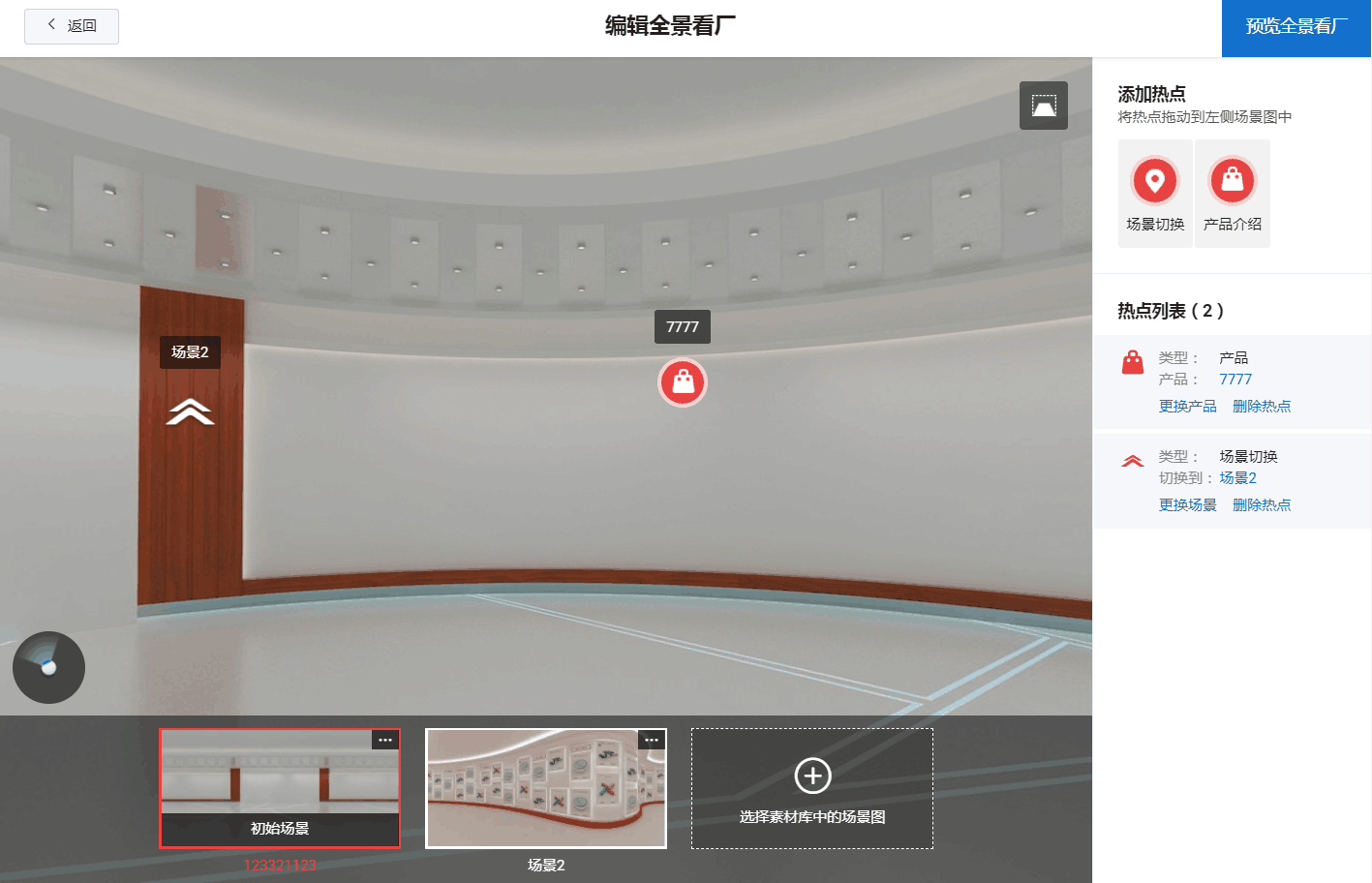 (4) After the scene graph is completed, it can be applied on the website, enter the website editing page, take the VR function on the banner image as an example: first add the slideshow component, upload the banner image, click the image edit to enter the add link Pop-up window, link type selection \"\"Function\"\">>Select the function to switch to \"\"Pop-up window-VR display\", enter your VR link, save, you can view the effect of adding a panoramic VR on the specific Banner picture on the preview page , The operation interface is shown in the following screenshot: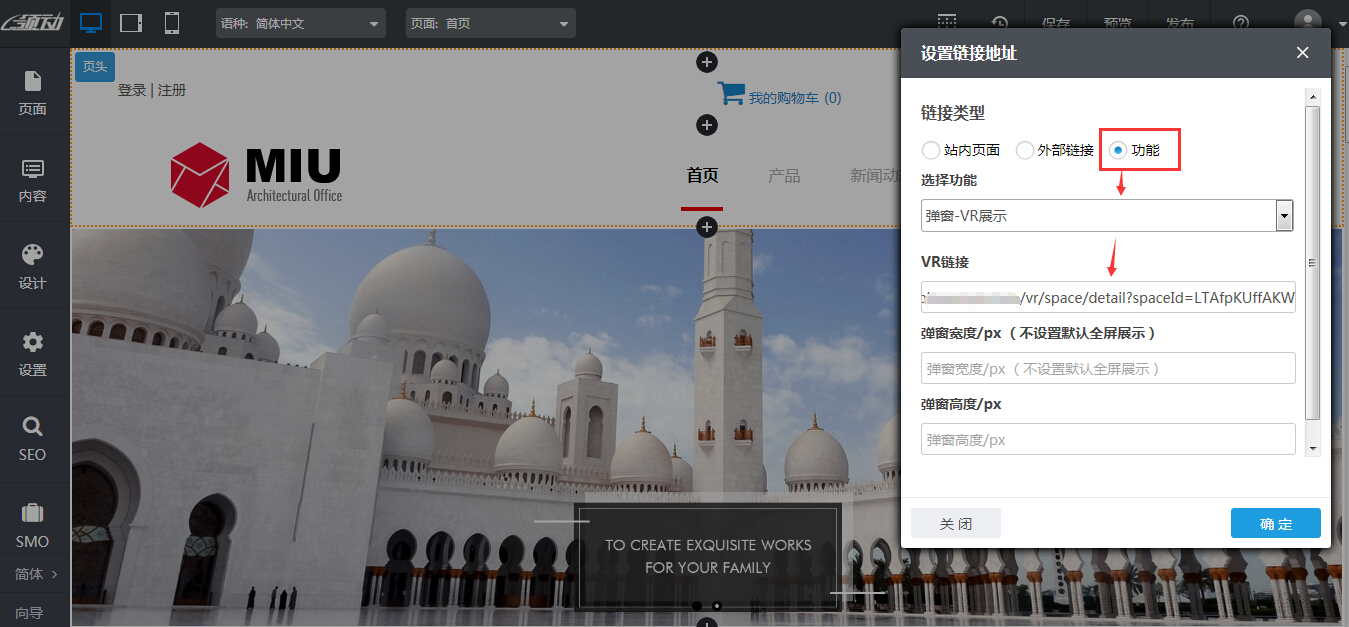 Function optimization:
1. Optimize the \"My Site\" interface to make language switching more eye-catching;
2. Optimize \"scrolling news\" component, support news to scroll without clicking the arrow by default;
3. Optimize the sorting logic of the background form management list;
4.Solve the problem that the product list component does not take effect after the product background is modified.