Errors that are easy to make when doing seo in English website
Views:0 Author:Site Editor Publish Time: 2016-07-22 Origin:Site Inquire
When doing foreign trade website optimization, it is divided into off-site optimization and on-site optimization. In practice, there will always be some errors. Sunac Media will now talk about the errors that are easy to make when optimizing in the station. You should pay attention to these places in the future.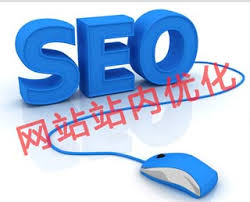 1. Excessive keyword density optimization
Many websites pursue high-density keywords, the entire article is product keywords, and bold display, people can not read with peace of mind, such pages are written for search engines, the user experience is not good. There is also no need to pile up keywords too much, the result will only be counterproductive.
2. I think that the SEO on the English website is just to optimize keywords
We found that 45% of customers pay more attention to the content depth, value and user experience of English websites. Therefore, in addition to optimizing the keywords in the site, we must pay special attention to whether the content of the website has practical significance and appeal.
3. Do not pay attention to the optimization of long-tail keywords in the station
Many foreign traders spend a lot of energy searching for highly competitive keywords on the search engine, but these main keywords are actually not easy to do, and it is difficult to achieve top rankings. We should pay more attention to the optimization of long-tail keywords in order to achieve the effect of saving the country by the curve.
These are the issues we usually pay attention to, and I hope to help you optimize in the station. For more information, please contact us: 400-0430-678.