Do a good job on the whole platform and grasp the future
Views:0 Author:Site Editor Publish Time: 2016-07-16 Origin:http://www.rongchuangmedia.net/ Inquire
The rapid development of mobile Internet has brought new challenges and opportunities to enterprises. Mobile users have far surpassed PC users, and the number of mobile workers is also growing at a high speed. At the same time, the importance attached to the mobile terminal will also show the degree of acceptance and adaptation of a company to new technologies and affect the corporate image.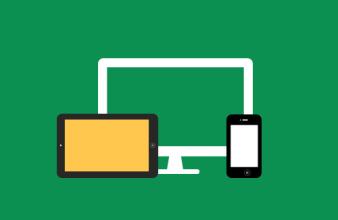 More and more screens of different sizes appear, and how to adapt to screens of different sizes has also become an important issue. If the customer browses your webpage through IPAD or other mobile devices, you are not optimized for mobile devices, which greatly reduces the user experience.
Sunac Media's responsive website pages can automatically adapt to different sizes of screens of different network terminals such as PCs, PADs, and mobile phones. The convenient operating experience increases the retention rate of users and can achieve better marketing results. Responsive website pages allow you to avoid repeated investment and construction of websites of different sizes, so you don't have to repeat optimization and promotion.
Telephone: 400-6130-885