Differences between the habits of Europeans and Americans in browsing the web
Views:0 Author:Site Editor Publish Time: 2016-07-16 Origin:http://www.rongchuangmedia.net/ Inquire
Due to the difference in geographical environment and cultural atmosphere, it has caused differences between Europeans and Americans and Chinese, and the habits of browsing the web are also very different.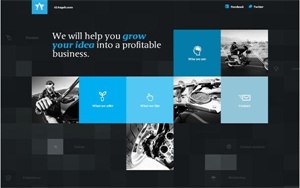 1. European and American users attach great importance to personal privacy, so foreign websites also pay great attention to the protection of personal information and privacy. In addition to the privacy provisions, the description and function of privacy protection also need to be strengthened in detail; while the Chinese people are more concerned about privacy Lack, so the function of domestic websites in protecting privacy is not comprehensive, but only pays more attention to the safety of funds and commercial information.
2. Europeans and Americans prefer the simple, plain and rigorous style, so foreign websites pay more attention to the practicability and convenience of the website, and will not put too much content and advertisements on the website; while Chinese users prefer gorgeous and fancy Color and design style, so Chinese websites have different styles and many functions, and Chinese websites also like to use flash. There are many advertisements on the website.
3. Foreign users attach great importance to copyright and value originality; while Chinese users usually pay less attention to copyright and sometimes lack original innovation.
4. Foreign business users value the site's credibility very much. If you do not describe the site's introduction in detail, provide sufficient examples, and establish a rigorous and trustworthy process, it is easy to cause doubts; while domestic users are very easy Ignore the focus on the credibility of the website.
Clarifying the web browsing habits of foreign users is instructive to the construction of foreign trade enterprise websites.
Sunac Media is committed to website construction
Email: tousu@rongchuangmedia.net