Difference between foreign trade b2b website and foreign trade b2c website
Views:0 Author:Site Editor Publish Time: 2016-07-18 Origin:Site Inquire
Under the heat wave of foreign trade website construction, some customers consult the problem of b2b website construction, and some customers consult the difference between b2c website construction. What is the difference between b2b website and b2c website?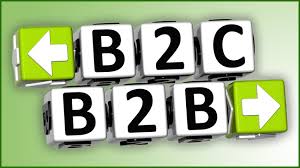 B2b and b2c are two different e-commerce models:
 (1) Foreign trade b2c website: The b2c website tends to be retail, and directly faces consumers who have interrupted products, so the design of the website should have some consumer-friendly features. For example, some systems that facilitate online consultation, purchase, and after-sales service of the browser, and timely handling of consumer complaints, etc. In addition, most of the products suitable for foreign trade b2c websites are daily consumer goods, with frequent transactions and relatively small amounts, so the website's collection system should be flexible and convenient for overseas consumers to pay.
  (2) Foreign trade b2b website:b2b This model is a business-to-business trade, which tends to display products in a comprehensive manner, showing the characteristics and advantages of their products to potential partners in order to reach a trade cooperation relationship. Foreign trade b2b transactions are relatively few, and the amount is relatively large. The payment method may not be an online transaction. It may be through some traditional foreign trade payment methods. Then the website's payment system requirements may not be as advanced as the b2c website requirements.
In summary, there are differences between the target customers of the b2b website and the b2c website, the payment methods are also different, and the number of transactions and the amount of transactions are also different.