Design method of responsive foreign trade website in Shijiazhuang
Views:0 Author:Site Editor Publish Time: 2016-07-19 Origin:Site Inquire
Responsive website design is a new type of website in website construction. In fact, he does not rely on brand-new technologies, but a new combination of existing technologies such as adaptive pictures, streaming layouts, and media queries.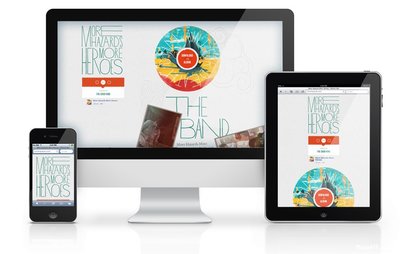 Shijiazhuang Sunac Media has more than ten years of professional experience in the construction of foreign trade websites. Now share with you some methods of responsive foreign trade website design.
1. Adhere to mobile first. Designers must first understand the user's different devices and usage scenarios. They must first design from the mobile device to meet the basic scenario needs, and then gradually enhance them to provide reasonable interaction and enrichment is the experience effect.
2. Use media query technology. According to the specific situation, query various attributes of the device to design the style and content of the web page.
3. The proportion and percentage (%) of the default text size (em) in responsive web design will make the website more accessible and flexible. \"em\" means that it can be scaled across browsers. After specifying the size of the default text, other text can be automatically scaled proportionally.
4. When setting adaptive pictures and videos, the best way is to decide which picture to load according to the page layout, and set breakpoints according to the width of the picture container on different devices, and provide different pictures for different breakpoints through media query .
Hope these help you understand the construction of responsive websites.
Contact: 400-0430-678