Creating customer marketing ideas
Views:0 Author:Site Editor Publish Time: 2016-07-21 Origin:http://www.rongchuangmedia.net/ Inquire
How to grasp the precise customer target? Market segmentation, sellers guiding customers' consumption, etc. all need a lot of energy for customer-oriented marketing.
Most sellers are waiting for customers to buy, but few people actively try to find new customers. At this time, you also need to learn empathy. How do you find and select new users when you are a customer? Before developing users, find out your own positioning, do not blindly advertise, understand your positioning, and strive to improve the effectiveness of advertising. Fine market positioning and customer grouping can identify your advertising area. When you are a customer, how will you be attracted by the product's presentation information or packaging or advertising? Is it cool animation? Beautiful pictures? Still some soft text. Use the channels that are most acceptable and understandable by customers.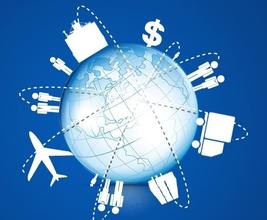 In addition to new users, old users are also important. Sometimes it takes a lot of energy to attract the new number of users in the plan. The maintenance of old users is often unexpected, and the cost is much lower than that of finding new users. It can also carry out secondary marketing, new product promotion and inventory clearance for the old users, and conduct marketing on the old user's birthday or the preferential activities organized by the merchants for the old users. Learn to surprise customers, establish customer files, and analyze customers' shopping habits. Make reasonable use of customers' shopping data. Keeping old users as friends to maintain interaction and interacting on social platforms such as Facebook, twitter or WeChat at home not only deepens the stickiness of old customers, but also enables SNS marketing at the same time.
Sunac Media has professional overseas marketing experience, please contact us for inquiries.
Sunac Media Phone: 400-0430-678