Based on the Internet, using digital information and online media
Interactivity
来
Assisted marketing
A new marketing method for achieving the goal. To put it simply, Internet marketing is carried out with the Internet as the main means to achieve a certain marketing purpose.
If an enterprise wants to introduce Internet marketing, it must first understand what mechanism the Internet marketing uses to achieve what purpose. Then companies can choose a reasonable network marketing strategy based on their own characteristics and the characteristics of the target customers' needs.
issues that need resolving
General companies are most likely to make mistakes and encounter problems:
1. The choice of marketing platform
Internet marketing and offline advertising are actually the same, and they also need a good media and a good platform to promote, shape and market products and services. The reason why many customers encounter problems in the marketing process is that they have not chosen the right marketing platform.
如With the H5 responsive official website platform as the core, with the purpose of promoting brand image and introducing information flow, multi-channel integrated marketing based on customer needs and habits,Turn customer attention to the company's own brand.Position potential customers precisely, quickly increase the number of high-quality customer enquiries, and comprehensively improve the promotion conversion rate. Build a dedicated e-commerce platform, bring a large number of visits through all-round multi-channel marketing, effectively expand the market, enhance the brand image and competitiveness, let customers fully understand the company and products through the website to issue one-to-one inquiry, effectively get rid of the tradition B2B group inquiries and group complex quotations are bothering, avoiding vicious price competition and improving the quality of inquiries. Break the traditional model of over-reliance on the B2B platform \"borrow a ship to the sea\", achieve your own \"commercial aircraft carrier\".
2, Traditional websites cannot meet marketing needs
Now hundreds of dollars of websites are everywhere, but the website is the most important part in the marketing process. Frequent downtime, page faults, unreasonable experience and unsatisfactory income conditions, etc., will negatively affect the company and even product promotion. As a result, choosing a website package also requires a forward-looking plan for long-term marketing, and cannot allow the website itself to become a stumbling block in the entire marketing process. Therefore, building an official website that can satisfy the current network form is an important part of the current enterprise marketing.
(1) With innovativeSaaS technology and model, using the correct method3. Do the right corporate marketing;
A Responsive design automatically responds to the user experience of all screens on the PC and mobile
According to the type of visitor's device, automatically adjust the page layout to adapt to various screens of different sizes such as computers, tablets, mobile phones, Internet TVs, etc., no longer need to develop multiple versions for various devices, so that your website is on computers, tablets, mobile phones Have a smooth experience on the Internet, making it easier for potential customers to find you. (Can scan the actual experience)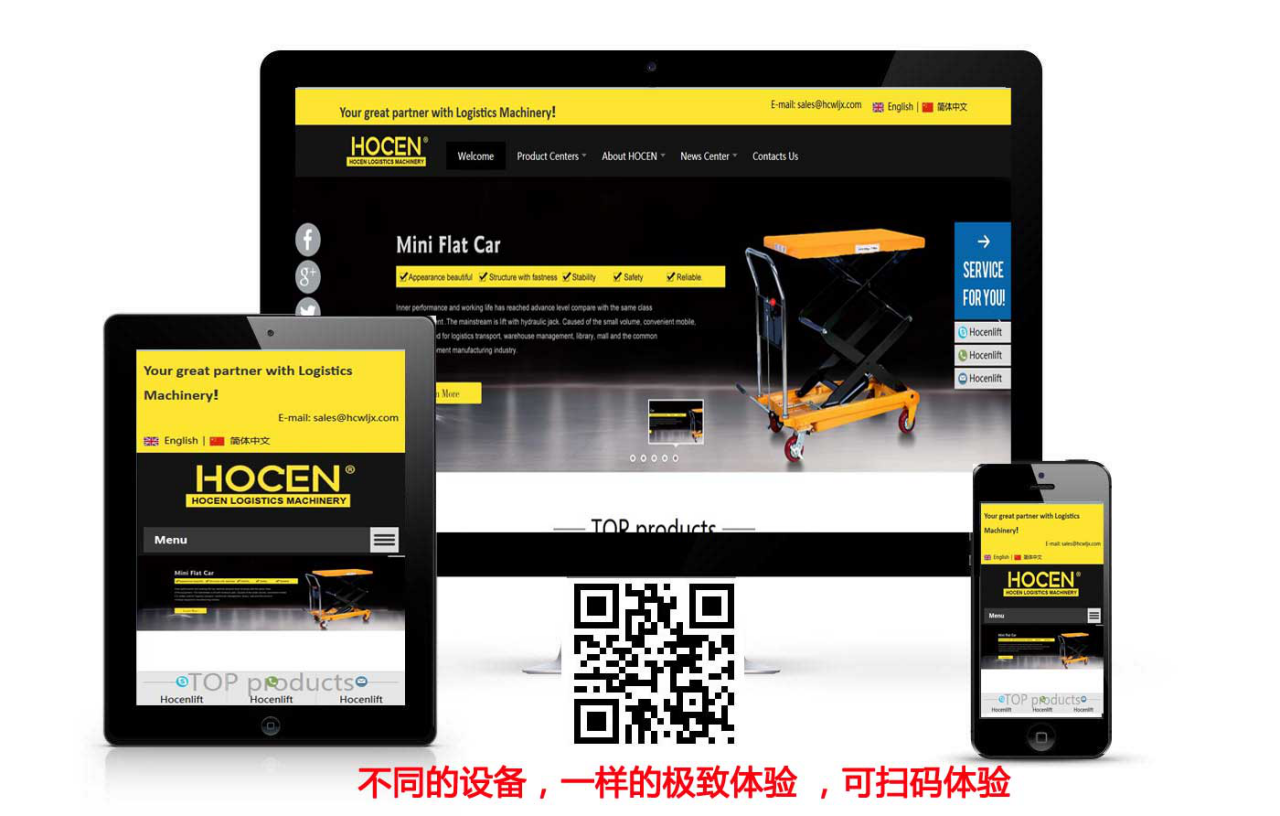 B. Catering to the architectural design of search engines, making SEO easier for SEO
PerfectSEO search marketing technology system, no code operation interface; multilingual independent SEO, unlimited optimization and promotion; advanced responsive design, more in line with search rules, Baidu, Google priority inclusion, ranking more handy,Achieve full coverage of major search enginesTo let customers find you in the first place.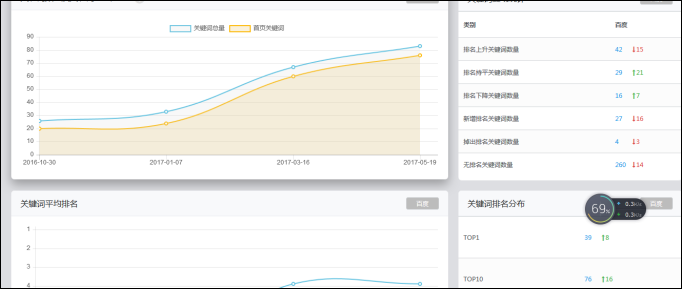 3. Learn and understand new things
The development of the network is super fast, and no one dares to say that it is at the forefront of the Internet, so many times our companies need to discover some emerging media and projects in time and apply the appropriate to our marketing in order to get more changes in the marketing process. Good and faster brand building effect.
The importance of social media:
Facebook, Twitter, LinkedIn, Google+,WeChat, Weibo, one-click sharing, spread the world, no need to log in separately, saving time and effort.
Whether it is a visitor, a customer, or an enterprise operator, it can be shared with one click and spread quickly;No matter it is the front-end page or the management background, it can be connected to major mainstream social platforms with one click, so as to achieve rapid communication efficiently.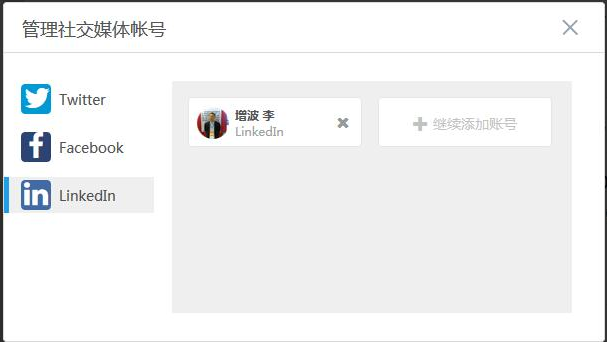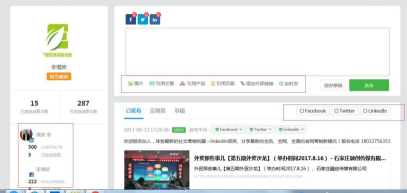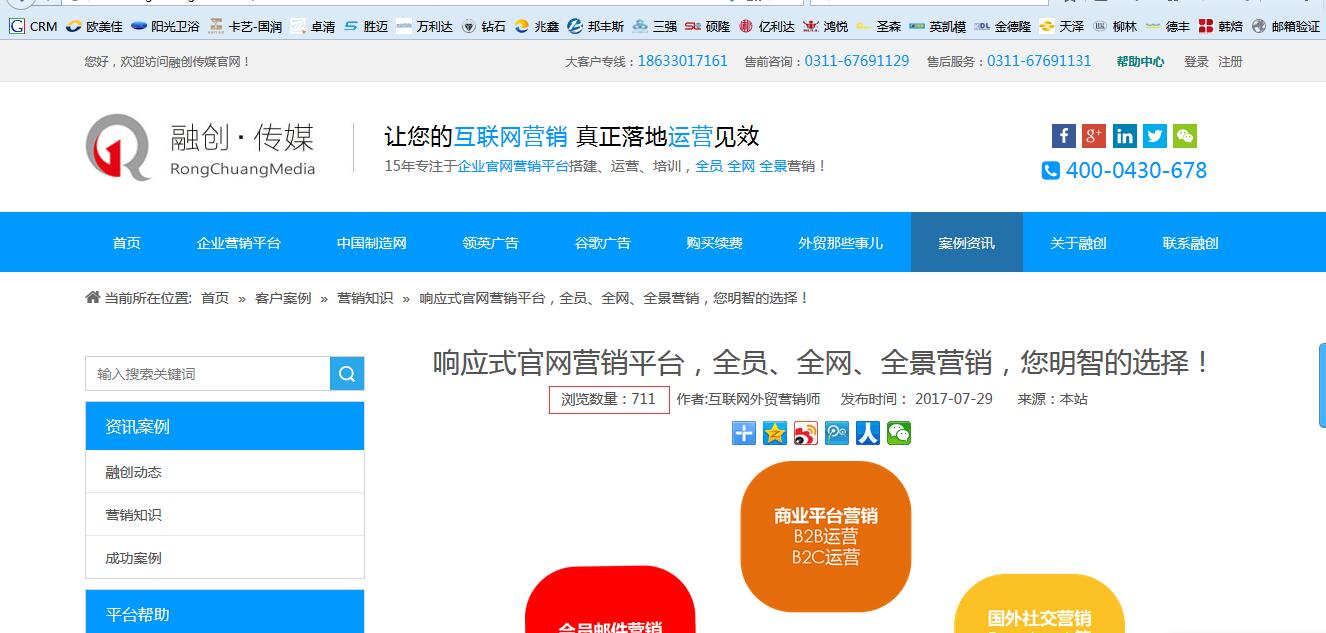 Through social media to forward and suck powder, it can suck powder and attract traffic to its official website for conversion.

The Internet is designed to transmit information from a variety of media, such as text, sound, images, and other information, so that the exchange of information to reach a transaction can exist and be exchanged in various forms, and can give full play to the creativity and initiative of marketers.
Conversation on the Internet is one-to-one, rational, consumer-driven, non-compulsive, step-by-step, and is a low-cost and user-friendly, and through the provision of information and interactive conversations with consumers Establish long-term good relationships.
Company Profile:
Leading Cloud Marketing Platform (Trademark: Leading), responsive website-building marketing platform, enterprise Internet-based SaaS service provider, relying on SaaS cloud platform, based on \"full-screen marketing + search marketing + social marketing + full-network e-commerce \"Featured to help companies quickly and fully use HTML5 and other latest web development and marketing technologies to build a useful, easy-to-use, independent corporate Internet marketing platform. The enterprise Internet marketing platform covers the establishment of HTML5 responsive websites compatible with various network terminal screens, search engine marketing, social platform marketing, whole-network e-commerce and other effective functions, and is closely connected with B2B platform marketing.
Company slogan: Integrate in the world, create the most of the times
Company vision: to build the first brand of comprehensive foreign trade services
The company's mission: to create a foreign trade trump card and strive to be the industry leader
Company values: let customers enjoy perfect one-stop service

Telephone: 15530173344

QQ: 2736266256