Content requirements for English marketing websites
Views:0 Author:Site Editor Publish Time: 2016-08-18 Origin:Site Inquire
Content is the most valuable part of a website. This is what content means. The only purpose for users to access your website is to obtain valuable content, rich content, accurate content, and constantly updated content is the third of successful corporate websites. Elements. The content requirements for English marketing websites are mainly as follows.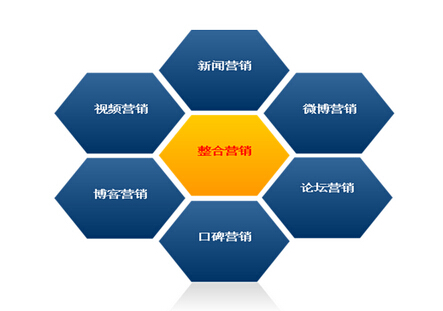 English marketing websites should be rich in content
A lack of content on an enterprise website, the disappointment brought to users is unimaginable. Users come to your website through search engines, advertisements, or friend introductions. They come with demand. They are interested in your enterprise, products, and services. There is a lack of understanding. At this time, when corporate websites are the most valuable ones, the builders of good corporate websites should figure out the needs of users, why they come, what they want to see, what problems they will encounter, and how we can solve them. Users with questions are the most potential users, and no matter how attentive your content is.
The content of English marketing websites should be constantly updated
This is almost a common problem of the current SME websites. Most of these websites come from a whim of business executives. They spent a lot of time and budget to build the website, thinking that this will be done, and then leave this website aside. Websites that never update are nothing for users who come only once, and users who come only once often do not bring sales to businesses. However, if users are interested in you, they will come back, only for your products. Users who intend to purchase the service will visit frequently. If your website is never updated, users who are not interested in you may not be aware of it. Users who are interested in you will definitely see that the website that is never updated is just for you. Value users raise doubts and they will suspect that your business has stalled.
English marketing website content should be professional
The content must be able to reflect the quality of your enterprise. Before users and you establish a consumer relationship, they will speculate on your products and services through the content on the website. The content on your website represents your products. Professional content will make users believe the products. And the service is professional enough. At the same time, professional content is often authoritative, and your content may be quoted and linked by many people, which will invisibly bring you advertising.
The content of English marketing websites should be original
This is not only a copyright issue, but also your credibility. Excellent companies have their own opinions and have the right to speak. If your website only extracts the content of others, it will make people think that your company has no achievements. Original content is the most important way to establish your right to speak. Any company should establish its authority through professional articles, industry standards, white papers and other content.