Construction of Handan Responsive Website Platform
Views:0 Author:Site Editor Publish Time: 2016-07-18 Origin:http://www.rongchuangmedia.net/ Inquire
Nowadays, mobile smart devices such as smart phones and tablets are becoming more and more common, and it is becoming more and more important for websites to adapt to mobile terminals. Although domestic search engines cannot recognize responsive websites like Google, they will still search for
Mobile site
Add points. In the case where the Internet is gradually moving towards the mobile terminal, using additional domain names or other solutions is not as simple and effective as using responsive methods.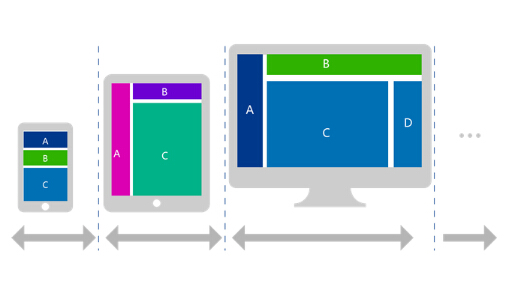 Sunac Media has many
Responsive website
Development experience, I would like to mention a few points that need to be paid attention to when building responsive pages. The first is the size control problem. For developers who are used to PC pages, they prefer to use PC to control the size. However, in the responsive page, there are more em and rem, which are used to control the font size. As for the size of the frame, the effect on the whole is very significant. Setting the appropriate font size for different parts of the website is a lot of work, but if you use em/rem in responsive pages, you can avoid certain screens or titles covering the entire mobile phone screen, while ensuring different resolutions. Under the rate, ensure the appropriate proportion of the font. Although the percentage zoom can not maintain good results in all cases, it can give a good experience to the mobile terminal in most cases, and can greatly reduce the workload, which is very friendly for novices. To provide solutions on all terminals, media query is required at this time. It can accurately identify the device and set the resolution or width. You can refer to the media query document in w3cshool. When the style file is relatively large, you can also consider preparing multiple css for a page to adapt to different size devices. For novices, it is best not to blindly use those front-end frames with rich front-end design. Some seemingly cool frameworks relying too much on ajax may greatly reduce the actual server load and increase the possibility of code conflicts.
In short, according to the actual situation
Design website
, Not blindly available, while reducing complexity and possible errors.
Phone: 400-0430-678