Construction of B2B platform of Shijiazhuang foreign trade enterprise
Views:0 Author:Site Editor Publish Time: 2016-08-16 Origin:Site Inquire
B2B is a model of e-commerce. B2B is short for business to business in English. The Chinese meaning is business to business, or e-commerce between enterprises. B2B platform, that is, a carrier needed for B2B business activities between enterprises. E-commerce is a concrete and main manifestation of modern B2B marketing. It will closely integrate the enterprise intranet with customers through the B2B website, and provide better services to customers through the rapid response of the network, thereby promoting the business development of the enterprise.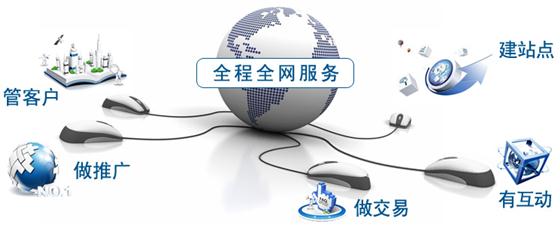 1. B2B website, these contents are indispensable: search bar, product classification, supplier and buyer classification, membership box, market conditions, advertising area, etc. Web designers need to go through multiple tests to perfectly present the content that users need on each page.
2. If there is no content, the website is equivalent to an empty shell, which has little value, and naturally will not help the development of the enterprise. Even if the website has more pages and product categories, it is more attractive to users than the huge amount of content under the search box.
3. Guided by user needs, insisting on providing professional information from the perspective of user experience.
4. The enterprise publicizes on the industry platform, and the effect is undoubtedly the best. The website's advertising management system needs technical support for this operation, and enterprises can freely publish advertisements and set prices. The website owner can also help enterprises to carry out advertising and publicity in all aspects of the website.
5. In order not to lose users, while choosing a good website server, you can also accelerate the CDN of the website.