Characteristics of e-commerce marketing in English
Views:0 Author:Site Editor Publish Time: 2016-08-17 Origin:Site Inquire
E-commerce marketing is a new type of marketing based on the international Internet, using digital information and the interactivity of online media to assist in the realization of marketing goals. The main focus of English e-commerce marketing on the whole network is online marketing.E-commerce marketingHas the following characteristics.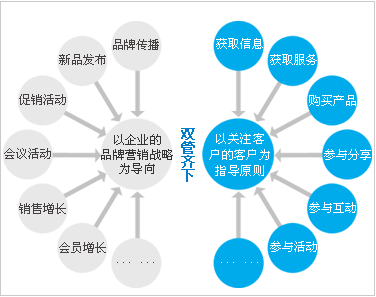 1. E-commerce marketing is time-domain
The ultimate goal of marketing is to occupy market share. Because the Internet can transcend time constraints and space restrictions for information exchange, it becomes possible for marketing to conduct transactions without time and space restrictions. Enterprises have more time and more space for marketing, and the Internet also It can realize the supply and demand interaction and two-way communication by displaying commodity images and providing relevant inquiries in the commodity information database. The Internet is designed to transmit information from a variety of media, such as text, sound, images, etc., so that the exchange of information to reach a transaction can exist and be exchanged in various forms, and can give full play to the creativity and initiative of marketers
2. E-commerce marketing is personalized
Promotions on the Internet are one-to-one, rational, consumer-driven, non-compulsive, step-by-step, and a low-cost and user-friendly promotion, to avoid the interference of strong salesman sales, and through the information Provide interactive conversations and build long-term good relationships with consumers
The number of Internet users has grown rapidly and spread all over the world. The users are mostly young, middle-class, and highly educated. Because this group has strong purchasing power and strong market influence, it is a market channel with great development potential.
3. E-commerce marketing is integrated
Marketing on the Internet can go from product information to collection and after-sales service in one go, so it is also a full-range marketing channel. On the other hand, enterprises can use the Internet to carry out unified design planning and coordinated implementation of different communication marketing activities, to communicate information to consumers with unified communication information, to avoid the negative effects of inconsistencies in different communication. The Internet is one of the most powerful marketing tools. It also has multiple functions including channels, promotions, electronic transactions, interactive customer service, and market information analysis and provision. Its one-to-one marketing capabilities are in line with the future trends of customized marketing and direct marketing