Popular keywords are the key points that need to be paid attention to when doing search engine optimization. You can search for massive information through keywords. The search results can reach dozens or even hundreds of pages. However, you cannot accurately locate the target needs and the user experience is low.
The main traffic of a website comes from a lot of long-tail keywords. Long-tail keywords are keywords that are not targeted on the site but can also bring search traffic. The characteristics of long-tail keywords are relatively long, often composed of 2-3 words, or even phrases, which exist on the content page, in addition to the title of the content page, but also in the content. So how do you set up long-tail keywords?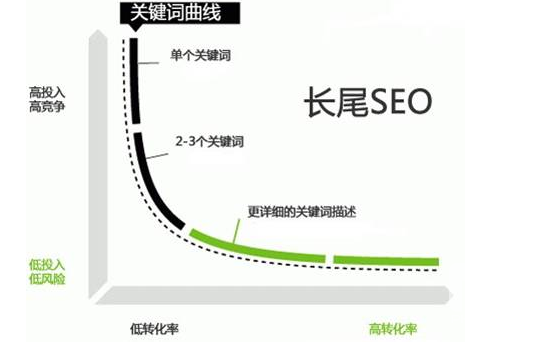 1. Try to design keyword titles and information content around the product, spread the net, capture every possible opportunity, increase potential customers, this combination of many elements to search for customers, the purpose and urgency of purchase are higher, so long The turnover rate of users who searched for the last keyword is very high, which is much higher than the search for popular keywords.
2. The content must match the title. If the entire keyword combination must be included three to four times in the content, the beginning and end of the content should be included as much as possible. The number of words in the keyword combination should not exceed 10% of the total number of words, otherwise it will be regarded as a keyword pile and the power will be reduced.
3. Maintain long-tail keywords at all times through traffic counting tools. A certain word brings a lot of traffic, and a certain word has a high conversion rate. Analyze these data and find some words with low competition to make long tails.