Basic Principles of Construction and Optimization of Foreign Trade Websites
Views:0 Author:Site Editor Publish Time: 2016-08-17 Origin:Site Inquire
With the development of the network and the strengthening of international integration, foreign trade marketing has entered the era of network marketing. Foreign trade network informatization is favored by foreign trade companies for its many opportunities, low cost, flexible forms, strong interactivity, and good effects. However, the construction of foreign trade websites must also follow the following basic principles.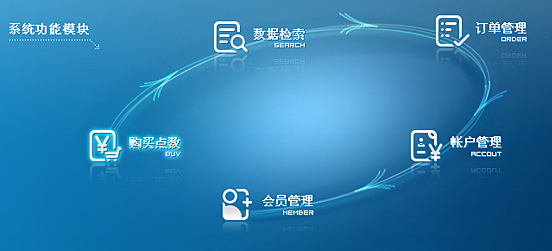 1. The construction of foreign trade websites should focus on the habits of the viewers
The audience of the website is foreign merchants, so it is necessary to study the habits and hobbies of foreigners browsing Internet sites carefully and in detail. The content, color, and style of the website should refer to the style and content organization form of the European and American websites, rather than simply organizing the content of the website for foreign merchants based on the habits and views of the Chinese. Once foreign merchants feel that the website is not easy to use or inconvenient to browse, it will be difficult to access it next time.
It may be considered that after the initial construction of the website is completed, several close merchants are invited to visit and click on the company's website to propose improvements and improve them.
2. The construction of foreign trade websites should focus on product display.
The purpose of customers visiting the company's website is to look at the product and are interested in the product before they continue to look at the company's other background information. Therefore, the content organization and homepage layout of the entire website need to attract customers with products from the perspective of customers, and retain customers with products.
The way in which product catalogs are organized and how products are displayed should also be based on the browsing habits and preferences of foreign customers. And according to the company's business progress, to achieve regular or irregular updates. In addition, the shooting and processing of product pictures are also very important. Customers should be clicked on the picture effects and web page effects. No matter how good the product is, if the photo is not processed well, it is also useless.
3. The construction of foreign trade websites should be guided by convenience and speed.
A website with simple content and fast browsing is very popular on the Internet. Therefore, in addition to considering the browsing habits of foreign merchants, how to improve the website search, navigation, column settings, webpage coding, host settings, etc. to improve the convenience of website access is also a key consideration.
The general principle is to allow customers to quickly find the content they are interested in; to allow customers to quickly open the content of the page; and to make the website compatible with various browser versions common to foreign customers without garbled characters. Also consider renting a foreign virtual host to allow customers to visit nearby. It is also a good choice.