\"Automatic reply management\" You can understand the automatic reply of keywords. Visitors enter a keyword and you can automatically reply information to visitors in the background.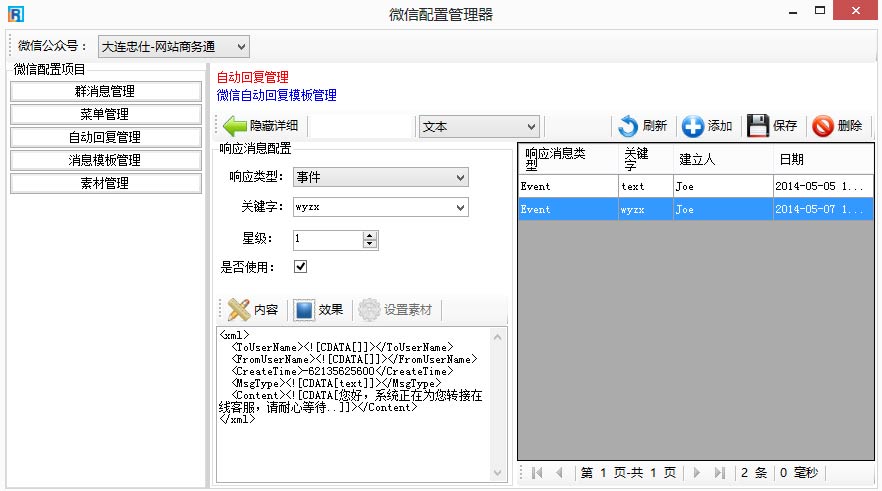 Enter the keyword \"text\" in \"text\" to edit the reply content, the visitor will enter \"text\" at the front desk and the pre-edited message will pop up directly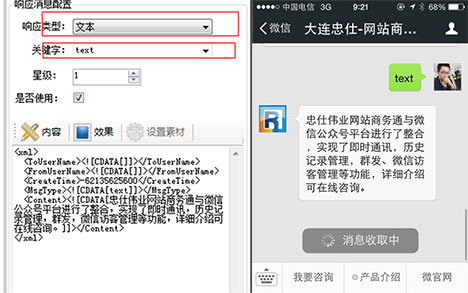 Another type of response is \"event\", which is connected with the menu management in the next chapter. The material in \"event\" can be directly called by the options in the menu. For example, I configured the event \"wyzx\" in the \"I want to consult\" option in the menu, then the visitor can directly pop up the event \"wyzx\" information.