Attentions for foreign trade companies to use social platforms to find potential customers
Views:0 Author:Site Editor Publish Time: 2016-08-13 Origin:Site Inquire
In today's increasingly networked international environment, foreign trade companies must be able to develop foreign marketsInternet marketing, EspeciallySocial platform marketing. Here, Sunac Media will share with you the considerations for foreign trade companies using Facebook, Twitter and other foreign social platforms to find potential customers.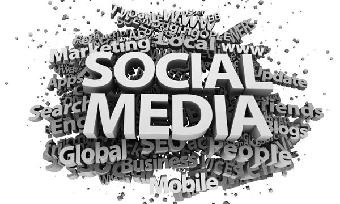 1.Focus on integrity. When registering or editing personal information, foreign social platforms must pay attention to fill in the real information, which is the first step to show the integrity of the enterprise. Join There is a customer on Facebook who is interested in your product, but finds that your profile may contain false elements, he may give up trading with you, then you will lose this list. In fact, people who do business are all very credible, so we must pay attention to this.
2.Embody professionalism. To operate a social platform account, when answering or commenting on certain industry-related questions, be sure to reflect your professionalism in the industry between the lines, and add some practical and useful suggestions appropriately, dress yourself up as an expert, and let others treat you Be convinced and establish your authoritative image in the industry social circle.
3.Show enthusiasm. If you want to run your social accounts quickly, you must be active on social platforms, actively seek out customers, and actively maintain customer relationships.
Foreign trade enterprises operate social relations through social platforms. Pay attention to these aspects and they will definitely achieve results.
Shijiazhuang is committed toForeign trade website construction promotion, For details, please contact: 400-0430-678