Artist decides website image
Views:0 Author:Site Editor Publish Time: 2016-08-15 Origin:Site Inquire
  websiteThe image of the website is determined by the color of the website. The color of the website is in the hands of the artist. The excellent artist brings you a different color experience on the website.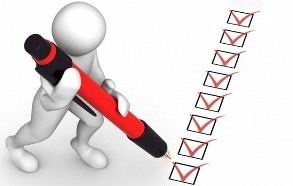 1. Women are not interested in gray, orange and brown, they prefer blue, purple and green. Many studies have confirmed this, revealing the fact that women hate earth colors and prefer primary colors.
2. Men do not like purple, orange and brown. They are more interested in blue, green and black. If your sales target is for male customers, then the website must stay away from purple, orange and brown. In contrast, choose blue, green, and black. The colors blue, green and black are traditionally male colors. However, it is somewhat surprising that some male interviewees did not regard brown as their favorite color.
3. The blue color helps to cultivate users' trust. Blue is one of the most widely used colors, and for good reason, many people like blue. Blue is a color that represents trust, peace, order and loyalty. Blue makes people calm and gives people a sense of calm. It is often described as a synonym for peace, tranquility, reliability and order.
4. Yellow is the color of warning. Therefore, yellow signs can often be seen on warning signs, traffic signals and reminders of wet floors. Be sure to control the amount of yellow color used unless you want to cause unnecessary anxiety.
5. Green is the ideal color for environmental protection and outdoor products. Green is the color of outdoor, representing environmental protection, nature and environment. Green is essentially the color symbol of nature itself.
6. Orange is an interesting color that can cause a sense of rush or impulse. Orange helps stimulate people's desire to participate in physical exercises and competitions, and can make people more confident. This may be why orange is widely used by sports teams and children's product manufacturers.
7. Black gives people a sense of luxury and value, and black can easily feel the difference in product quality represented by color. Black is the representative color of \"timeless, classic\", so many high-value products will choose black.
8. Don't ignore white. White is a color that is often forgotten because its main use is as a background color. Most well-designed websites today use a lot of white space to create a feeling of freedom, etherealness and breathability.
The Internet is a world full of colors, and many contents can be realized by applying colors to the target audience in the right way at the right time and for the right reasons. The color of the website needs a rigorous and open match of artists, which is why the visitors of the website get different visual enjoyment.