Article editing page, pictures (text) in the article content, can you add links? (Product description, text component, text or picture in graphic display component)
Views:0 Author:Site Editor Publish Time: 2016-06-28 Origin:Site Inquire
Article editing page, pictures (text) in the article content, can you add links? (The text or picture in the product description, text component, graphic display component is the same as this operation method)

Links can be added, the operation is as follows:

Step 1: Click to select the picture, and then click the \"Insert/Edit Hyperlink\" button as shown;





Step 2: In the pop-up hyperlink dialog box, select the hyperlink type: address, protocol selection: http://, and then enter the link as shown in the figure, click \"OK\".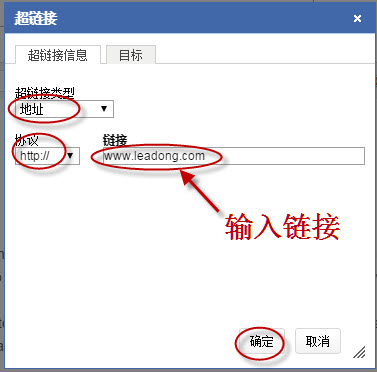 If you want to add links to some text, select the text first, and then add the link. The operation steps are the same as above.

The method for adding text and pictures in the product description on the product editing page, as well as the text and pictures in the text component and graphic display component, is the same as this method.