Analysis of the problem of building a foreign trade station
Views:0 Author:Site Editor Publish Time: 2016-07-21 Origin:http://www.rongchuangmedia.net Inquire
When foreign trade enterprises are exploring overseas markets, it is necessary to consider the establishment of a foreign trade website. However, in the process of building a website, some unprofessional teams or people with inexperience are doing, often there will be some shortcomings, waiting For the perfect place, let's talk about some blind spots in building a foreign trade station.
Let me talk about the common problems of some English websites. Many companies' Chinese and English websites are placed on domestic servers. Regardless of the export bandwidth and the slow opening of foreign websites by foreign users, often foreign users are impatient after waiting for more than ten seconds. Turn off your website, so some potential users are wasted, and the company benefits less. The second point is that some companies pay too much attention to FLASH animation, and the huge and fancy animation makes customers look forward to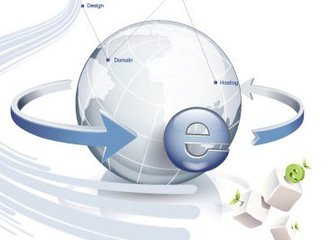 Intimidating, patience disappeared while waiting. In order to show the excellent corporate form, graphics, audio, video all, customers always see a loading... page. The third point is that the English website is a translated version of the Chinese website. The Chinese and foreign aesthetics are different. The English website cannot copy Chinese. It must meet the psychology of overseas customers and consider their needs. The fourth point is that the details determine the success or failure. The translation quality of many English websites is relatively stiff. Some English versions still copy the Chinese web pages. These are the details. When you spend a lot of money to build a website, you spend a lot of effort to buy rankings and buy the key. Words, but often ignore these details, everything has done useless work.
There are still many blind spots in the establishment of foreign trade stations. Due to the limited space, I will not list them here. If you are interested, you are welcome to consult the professional station construction team, Sunac Media, telephone: 400-0430-678.